Robert White tour tickets
Britain's Got Talent star Robert White announces tour
Britain's Got Talent 2018 runner-up Robert White is to tour between February and April 2019
The Tank Top Tour will see him bring his "unique musical stand-up" to 31 venues around the country
Tickets are on sale Friday, with pre-sale tickets available now from Ticketmaster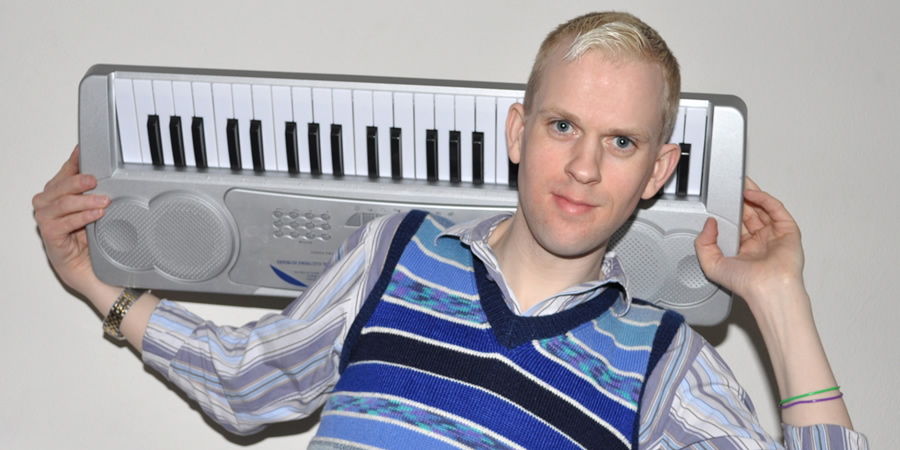 Robert White, who came runner-up in the 2018 series of Britain's Got Talent, is to tour England and Wales between February and April 2019.
Producers confirm: "Robert White wowed the judges and viewers alike with his fast-paced comedy routines when he made the finals on this year's Britain's Got Talent. He is now set to bring all that fun you saw on the TV live across the country as he announces his debut UK tour: The Tank Top Tour.
"With a suitcase full of his trademark vests, Robert will be travelling the UK with his unique, musical stand-up to 31 venues between February and April 2019."
The tour will start in Aldershot on 8th February and run through to Dartford on the 28th April. A full list of dates are below. Tickets are on sale on Friday at 9am, but a pre-sale is running now via Ticketmaster
The publicity material for the tour says: "As the only gay, Aspergic, quarter-Welsh comic on the British comedy circuit, Britain's Got Talent has helped to highlight Robert's distinctive comedy genius. Known for his brilliant timing and anarchic performance style, Robert's chaotic stage presence, improvisational skills and delivery [previously] saw him win the Malcolm Hardee Award for Comic Originality.
"A regular at the Edinburgh Festival Fringe since 2010, his shows regularly impress critics and audiences alike, winning the hearts of the British public. His hilarious routines have also received over 6 million views on YouTube winning him legions of fans across the UK and beyond."
2019 Tour Dates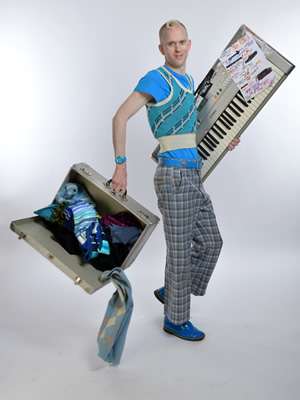 Aldershot (Princes Hall): Friday 8th February
Broxbourne (The Spotlight): Saturday 9th February
Leicester (Haymarket Theatre): Friday 15th February
Bradford (St George's Hall): Saturday 16th February
Horsham (Capitol): Tuesday 19th February
Salford (The Quays, The Lowry): Wednesday 20th February
Crewe (Lyceum Theatre): Thursday 21st February
Birmingham (Old Rep): Friday 22nd February
Whitley Bay (Playhouse): Wednesday 27th February
Billingham (Forum): Thursday 28th February
Lowestoft (Marina): Friday 1st March
Southend (Palace Theatre): Saturday 2nd March
Cannock (Prince of Wales): Thursday 7th March
Southport (The Atkinson): Friday 8th March
London (Leicester Square Theatre): Wednesday 13th March
Poole (Lighthouse Theatre): Thursday 14th March
Eastbourne (Royal Hippodrome): Friday 15th March
Harrogate (Harrogate Theatre): Wednesday 20th March
Huddersfield (Town Hall): Thursday 21st March
Redditch (Palace Theatre): Friday 22nd March
Aberdare (Coliseum): Saturday 23rd March
Kings Lynn (Alive Corn Exchange): Thursday 28th March
Bromley (Churchill): Friday 5th April
Chesterfield (Winding Wheel): Saturday 6th April
Swindon (Wyvern Theatre): Friday 12th April
Isle of Wight (Shanklin Theatre): Saturday 13th April
Bridlington (Bridlington Spa): Friday 19th April
Leeds (City Varieties Music Hall): Saturday 20th April
Cheltenham (Everyman): Tuesday 23rd April
Chelmsford (Civic Theatre): Saturday 27th April
Dartford (Orchard): Sunday 28th April
Tickets can be bought at Ticketmaster
---
For updates, click the button below.
Share this page