Funny Women Awards 2017 lineup
Funny Women Awards 2017 final line-up revealed
10 acts will compete as part of the Funny Women Awards 2017 final on Monday 12th March 2018: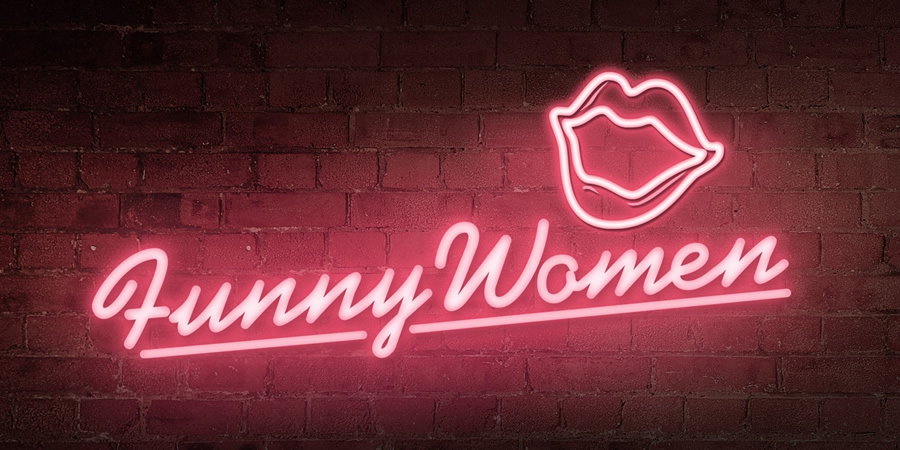 The finalists have been announced for the Funny Women Awards 2017 Stage Award.
Maisie Adam, Ashlee Bentley, Amy Mason, Jodie Mitchell, Thanyia Moore, Chloe Petts, Lily Philips, Susan Riddell, Megan Shandley and Louise Young will compete in the final, which is due to take place in London on Monday 12th March 2018.
Now in their fifteenth year, The Funny Women Awards have previously featured finalists including Katherine Ryan, Zoe Lyons, Jayde Adams, Desiree Burch, Sara Pascoe, Sarah Millican and Susan Calman. Harriet Braine was last year's winner.
This is the biggest year yet for the awards, with more registrations than ever before. Funny Women founder Lynne Parker says: "We have received a record number of entries this year across all four categories (Stage Award, Comedy Shorts, Comedy Writing Award and Best Show Award) and I personally saw over 400 women compete in live heats for the coveted Stage Award all over the UK. Women have such a strong and important voice in the comedy industry and so many of today's big names have taken part in the awards at the beginning of their careers. I am excited to see who comes next!"
The show will be hosted by Jan Ravens. Ahead of the live night, five experienced comedians will help the finalists hone their acts. Gemma Whelan, Sindhu Vee, Phil Nichol, Patrick Monahan and Arnab Chanda will act as the mentors this year. The organisers say: "The mix of male and female comedians was decided upon to reflect the HeForShe solidarity movement pioneered by the awards' charity sponsor, UN Women National Committee UK."
Below are the biographies for the 10 finalists, as supplied by the organisers:
Maisie Adam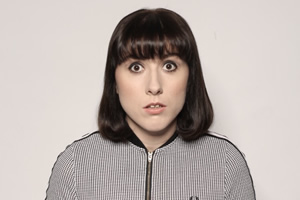 Assistant Curator for festivals/events, aged 24, from Pannal, N.Yorks, now Brighton-based.
Fun fact: "When I was at uni, I skipped a class to go on the ITV game show The Chase. I didn't win because I didn't know what bird was on the flag of Ecuador. I still can't look at the flag without feeling bitter - still, a day off uni is a day off uni." Q&A
Ashlee Bentley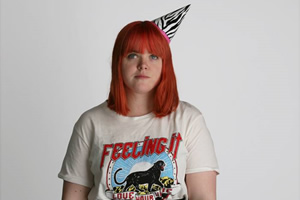 Sales Assistant/Post Office Cashier, aged 27, based in her hometown of Dublin.
Fun fact: "I have named every stray cat I have ever met and remembered all of their names. Sometimes I think about them and wonder what they are up to." Q&A
Amy Mason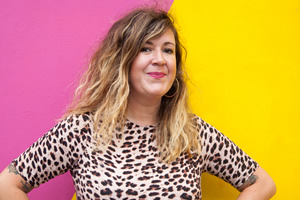 Novelist and theatremaker, aged 35, from Poole, Dorset, now lives in Walthamstow, London.
Fun fact: "I was the longest baby ever born at Derby City Hospital. Please no one find out whether that's changed... it's my proudest accolade." Q&A
Jodie Mitchell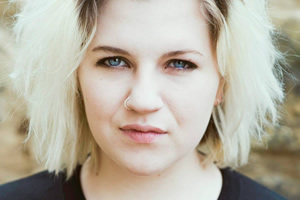 Freelance Theatre Programmer, aged 23, from Cambridge, now lives in London.
Fun fact: "I don't always perform as a funny woman, I also does stand-up as drag-king, John Travulva, the queer, Glaswegian macho-man of everyone's dreams." Q&A
Thanyia Moore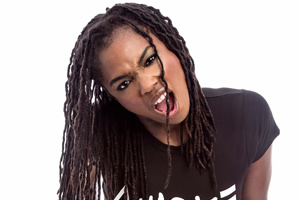 Receptionist, aged 35, from South East London.
Fun fact: "When I was 10, I was in Games Master on Sky One. I didn't like games, I liked annoying my big brother by copying him!" Q&A
Chloe Petts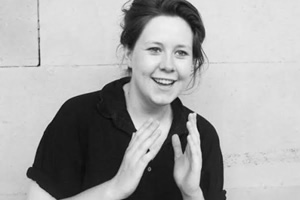 Outreach worker with the homeless, aged 24 from Sittingbourne, Kent, now living in Streatham, London.
Fun fact: "I have an irrational fear of my armpit being touched." Q&A
Lily Philips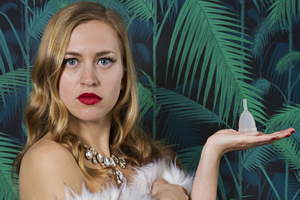 Temp / nanny / workshop facilitator with the charity Blesma, aged 30, from London.
Fun fact: "I used to be part of Pineapple Dance Studio's cheerleading squad. Then I realised how unfunny dancing was!" Q&A
Susan Riddell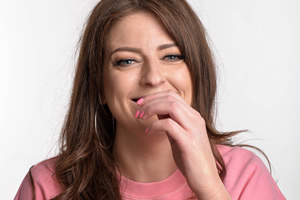 Writer and comedian, aged 34, from Glasgow.
Fun fact: "I share custody of a labrador." Q&A
Megan Shandley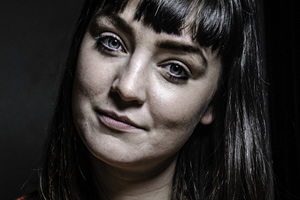 Actress, aged 27, from and based in Edinburgh.
Fun fact: "one of my hobbies is balloon modelling: single balloon elephant, two-balloon rabbit, THREE-balloon penguin, two-balloon dog (suspiciously similar to an elephant, but a true balloon modeller would never reveal her secrets)." Q&A
Louise Young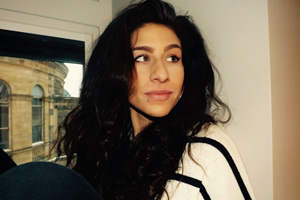 Bartender, aged 28, from and based in Newcastle.
Fun fact: "I taste words. I've had it since I was tiny, certain words will have tastes and textures like I'm eating food. Especially names. Like Craig is coconut and Denise is a boiled carrot. It's horrible if someone's name is a flavour I don't like though. I thought this would have got me a lot further in life if I'm honest." Q&A
---
Today's line-up announcement follows on from the shortlists for the Comedy Writing Award and Comedy Shorts Award being revealed.
The final will take place at the Duchess Theatre in London on Monday 12th March 2018 at 7.30pm. Details and tickets
The judging panel for the Stage Award will be chaired by Lynne Parker and will comprise of Richard Bucknall (RBM); James Farrell (BBC Studios); Harriet Gibsone (Guardian Guide); Morwenna Gordon (Sky); Lee Griffiths (Soho Theatre); Ayesha Hazarika (Writer and Performer); Sharon Lougher (Metro); Ade Rawcliffe (ITV); and Rachel Springett (Channel 4).
Share this page