Noise Next Door new line-up
New line-up for The Noise Next Door
Later update:
Matt Grant
returned to the group after a while, and thus is back with them.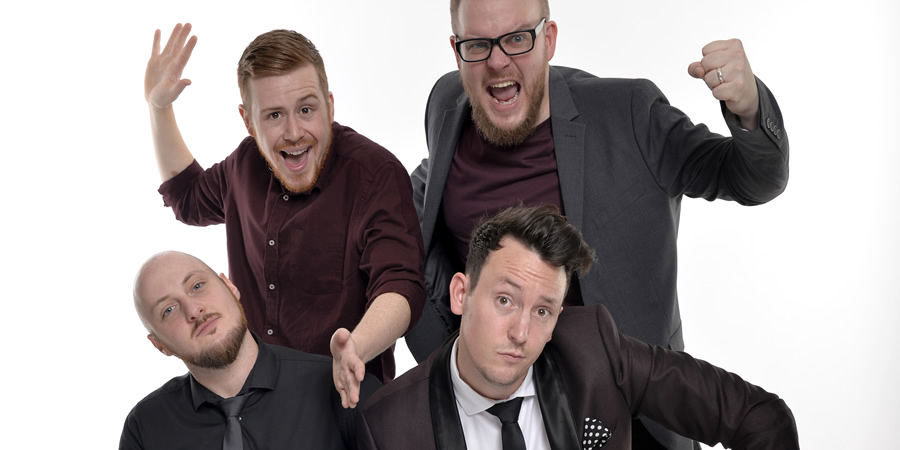 The Noise Next Door, one of Britain's leading improv troupes, has undergone a line-up change. Robin Hatcher has joined the group, as Matt Grant departs for new adventures.
The group's promoters confirm: "The UK's premier improv comedy troupe, and eight time sell-out veterans of the Edinburgh Fringe, are getting a fresh face, in the form of slapstick superstar Robin Hatcher.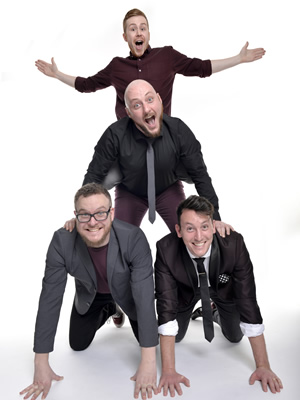 "Robin has been performing comedy for five years with his slapstick group The Three Half Pints, racking up three national tours, three Edinburgh Festival runs and he has even written and starred in, two comedy series for the BBC.
"Robin's infectious enthusiasm and incredible physical comedy make him the perfect addition to The Noise Next Door line-up."
Hatcher joins Charlie Granville, Tom Livingstone and Sam Pacelli, to form the new line-up. The other three have been working together since the group was started in 2004.
The Noise Next Door, which was formed at the University of Kent, was originally a five-person troupe. Tom Houghton moved on at the end of 2016 to pursue a solo career in stand-up comedy, with Matt Grant now departing too. The group confirm: "Matt has decided to explore his movie-making mojo by pursuing a career in film and TV."
Talking about the group's future plans, promoters Komedia say: "The Noise Next Door are moving on to bigger and better things this year with a run of new shows, brand new songs and most importantly a brand new member!"
The Brighton-based collective will return to their local venue for their first Comedy Lock In of 2018 on Wednesday 14 March (Tickets).
Share this page