Goodnight Sweetheart Musical
Goodnight Sweetheart The Musical to launch in 2018
The creators of Goodnight Sweetheart are to launch a stage musical version of the hit sitcom
The new show will start as "small-scale production" in Romford, aiming to hit the West End in 2019
The BBC has declined to order a new TV series, so the programme is now being offered to other broadcasters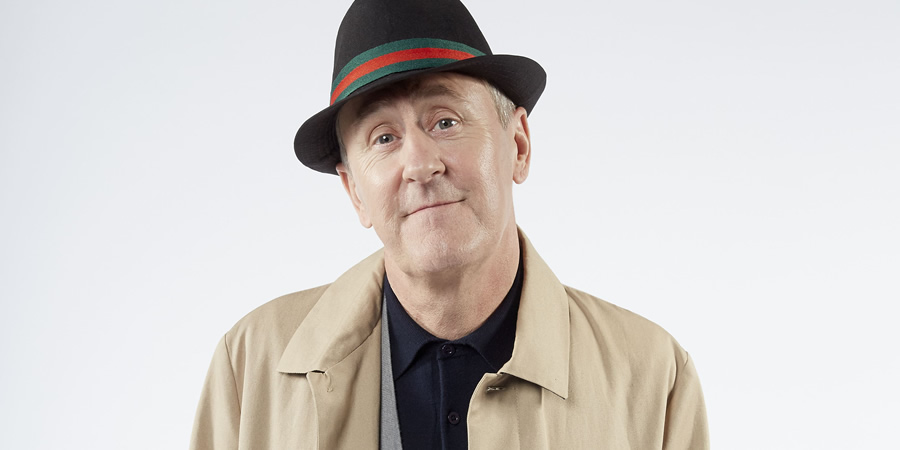 Goodnight Sweetheart, the sitcom about a man who can time travel back to the 1940s, is to become a musical stage show.
The comedy will premiere on the stage in September 2018 at The Brookside Theatre, Romford.
Creators Laurence Marks and Maurice Gran say: "This will be a small-scale production by an enterprising theatre company", adding: "We hope that a major West End show will follow in 2019."
The blurb for the new stage show is as follows:
Meet Gary Sparrow, an ordinary man with an extraordinary life; almost a devoted and attentive husband and a sometimes loyal and dependable best friend. By day, a very bored and uninspired TV repairman but by night, an accidental time traveller extraordinaire.

Whilst walking around the East End of London, Gary stumbles across a strange alley, Duckett's Passage, and is transported back in time to a foggy, war torn London, to barrage balloons and the Blitz and in particular to a little pub called The Royal Oak and a pretty barmaid called Phoebe... Leading an extraordinary 'double life', Gary is unprepared for the complications in his love life when he falls for Phoebe in the 1940's whilst being married to Yvonne in the present day. But when the time comes to choose, which way will he go?
The show will run from the 13th to 22nd September 2018. Tickets
No casting details have yet been announced, so it is currently unclear which, if any, of the TV cast will be involved in the stage version.
Goodnight Sweetheart ran on TV for six series between 1993 and 1999 starring Nicholas Lyndhurst (pictured), before being reprised in 2016 for a new episode which caught up with the characters.
Despite the special being warmly received by audiences and achieving an overnight ratings figure of over 3 million viewers, the BBC has declined to order any further episodes.
Providing a news update on their website, Marks & Gran say: "Ever since the transmission of the Goodnight Sweetheart one-off (which we never intended to be a one-off) back in September 2016, our inbox and Twitter feed have been full of questions, pleas, and threats demanding to know why the show can't be revived on a channel other than BBC. We've been wondering that ourselves, though we know that Retort, the production company concerned, continue to seek another channel to pick up the story of Gary Sparrow.
"However, it's been our ambition ever since Goodnight Sweetheart began, to transform our show into a stage musical, and we can now announce that a theatre production of Goodnight Sweetheart - The Musical, will be premiered next autumn."
Music was always a key part of the original sitcom, with Gary regularly regularly taking to a piano and reciting a hit from the 1960s or 70s, claiming it as his own. Particularly common were the works of The Beatles.
This will not be Marks & Gran's first stage musical, having written both the hit jukebox show Dreamboats And Petticoats, and its sequel, Dreamboats And Miniskirts.
They explain: "Dreamboats And Petticoats, our first stage musical, had a long and successful run in 2017. Three million people have seen this show since it first toured in 2009. If you're not one of them we expect a note from your mother. Luckily for you, we are planning a movie version of this feelgood extravaganza, set in suburban Essex, so you may get the chance to dance in the aisles in a multiscreen near you, assuming it has aisles."
In their festive newsletter, the duo also revealed plans for a stage show about the development of their hit sitcom Birds Of A Feather, titled Early Birds, and they gave an update on plans to make spin-off version of The New Statesman, saying it was proving tougher than expected to get the sitcom commissioned and cast.
This story was updated on the 15th December to include the Romford dates.
---
For updates, click the button below.
Share this page