League Of Gentlemen Live 2018
The League Of Gentlemen to announce 2018 live tour
The stars of The League Of Gentlemen are planning a new live tour
The new live shows have not been officially announced yet, but are expected to take place in 2018
Reece Shearsmith said in a newspaper interview he thinks the group are best when live on stage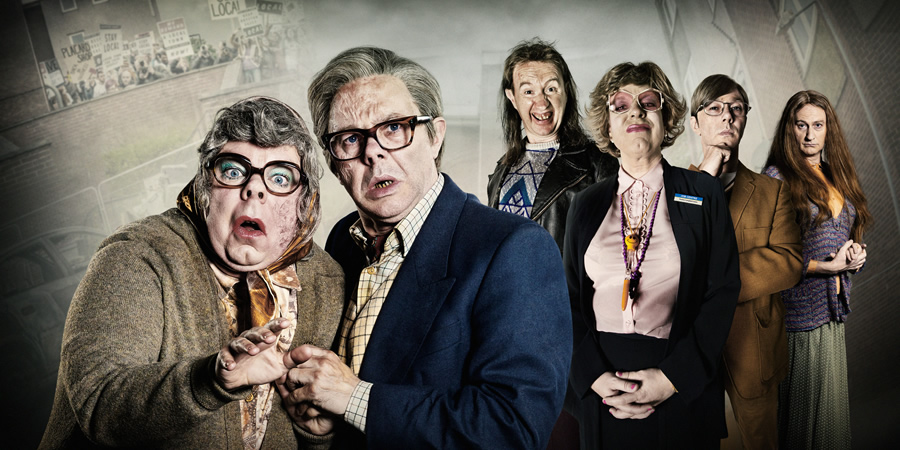 The stars of The League Of Gentlemen are set to tour the UK in 2018 with a new live show.
Reece Shearsmith, Steve Pemberton, Mark Gatiss and Jeremy Dyson first hinted they might return to the stage at a preview event for their new TV specials, at the BFI on Tuesday.
Now, an interview with Shearsmith in i Newspaper confirms that the group is indeed intending to undertake a "live arena tour next year".
Shearsmith said: "I think it's at its best live. I think it felt the most alive in the fact that we could play with that uncomfortableness - when it would get really dark and the audience would think, 'this is awful now, please make it stop', and then you punctuate it with a laugh. The relief would be palpable."
5pm update: BCG understands the tour will be called The League of Gentlemen Live Again!
The group says: "The League of Gentlemen started as a live show over 20 years ago and in many ways performing in front of an audience gives us the biggest thrill of all. We're overjoyed to be taking the citizens of Royston Vasey on a road-trip and can't wait to see all the wonderful local places in our increasingly local country. Plus we'd already gone to the trouble of getting the costumes and learning the voices again for the TV show so we thought why not? Something to do isn't it?"
---
Before moving on to radio, television and film, The League of Gentlemen started their comedy careers on stage as a sketch troupe. They won the prestigious Perrier Award at the 1997 Edinburgh Festival, and subsequently toured several shows. Their performances titled Live At Drury Lane and The League Of Gentlemen... Are Behind You have been subsequently released on DVD.
The new live shows have yet to be officially announced, but full details, including the tour dates, are expected to be revealed shortly.
The three new TV specials - which see the return of a number of their beloved characters - are due to be broadcast on Monday, Tuesday and Wednesday. Preview pictures
Steve Pemberton and Reece Shearsmith are also due to return to TV in January with Series 4 of Inside No. 9. Speaking in today's interview, Reece said the duo would like to "keep doing Inside No. 9 forever", but he added: "The holy grail would be to do a version of a BBC One comedy, written by me and Steve, that suddenly everyone knows about. No. 9 is great but it has its limited, blinkered appeal. In people's minds we're quite dark and we'll always be that. So it would be lovely to think of a way of doing our world that's a bit more broad."
---
For updates, click the button below.
Share this page