Peter Kay cancels work
Peter Kay cancels all work including live tour
All dates for Peter Kay Live have been cancelled
The comic has blamed "unforeseen family circumstances" for the move
Dance For Life shows and all other work has also been axed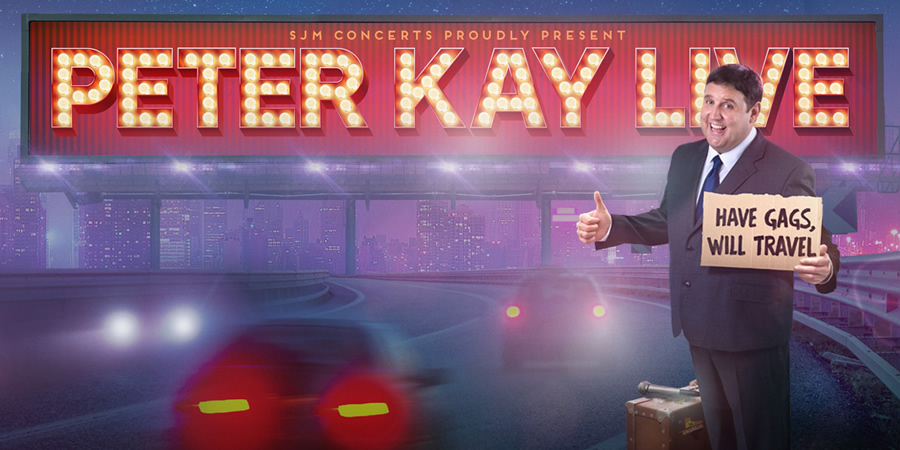 Peter Kay has cancelled all planned work commitments.
The news includes the axing of his Dance For Life shows, and the huge-selling Peter Kay Live, which was to have been the comic's first tour in 8 years.
Customers for any of the live shows will have their tickets refunded from their original point of purchase.
In a statement released online, Kay cited "unforeseen family circumstances" as reason for the shock move, announced at noon today:
"Due to unforeseen family circumstances, I deeply regret that I am having to cancel all of my upcoming work projects. This unfortunately includes my upcoming stand-up tour, Dance For Life shows and any outstanding live work commitments.
"My sincerest apologies. This decision has not been taken lightly and I'm sure you'll understand my family must always come first.
"I've always endeavoured to protect my family's privacy from the media. I hope that the media and the public will continue to respect our privacy at this time. Once again, I'm very sorry."
The nature of the statement would suggest that Kay or a close member of his family has been diagnosed with a serious medical condition.
Speaking on The Jonathan Ross Show recently, he said: "I know how lucky I am to be making television series and have really loved these past few years working on Car Share but I miss doing stand-up. As terrifying as it is, when it works there's nothing more fun and exciting."
It is less than a month since Peter Kay Live was announced. Due to begin in April 2018 and run until June 2019, it was to have taken in more than 100 performances at arenas across the UK and Ireland, and would have been one of the biggest selling tours in UK comedy history.
Fans will next be able to see Kay in two final episodes of his hit BBC sitcom Car Share, which were filmed alongside Series 2, broadcast earlier this year. An improvised special - unconnected to the show's main storyline - and a single finale episode, concluding the story of Kay's John and Sian Gibson's Kayleigh, will be shown in 2018.
The Dance For Life shows were to be held in aid of Cancer Research UK, and Peter Kay has invited fans to consider making a donation to the charity once their ticket refunds have been processed.
Kay married his wife, Susan, in 2001, with whom he has a 13-year old son, Charlie. His father died in 1999, and he is known to be particularly close to his mother, naming his 2002 live show the Mum Wants A Bungalow Tour. Reports over the weekend estimated that earnings from Car Share had propelled his net worth to just short of £30 million.
---
For updates, click the button below.
Share this page