Chris Ramsey Live 2018
Chris Ramsey announces 2018 tour
Chris Ramsey is to tour the UK between May and July 2018
The shows will be titled Chris Ramsey Live 2018: The Just Happy To Get Out Of The House Tour
Tickets are available now from services including Ticketmaster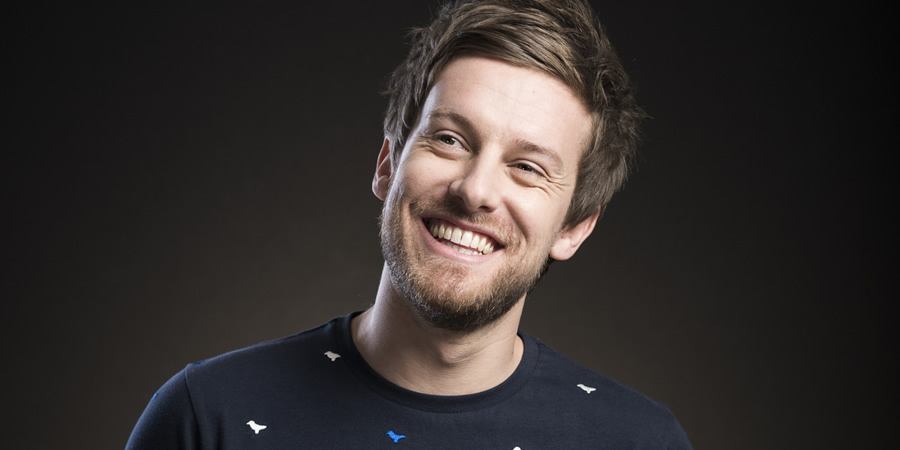 Chris Ramsey has announced a string of 2018 live dates.
Chris Ramsey Live 2018: The Just Happy To Get Out Of The House Tour will see the comedian visit venues around the UK between May and July, with 52 dates initially announced.
He will also put on a "very special homecoming performance" at Newcastle's Metro Arena in November 2018.
The show's promoters explain: "Chris Ramsey Live 2018: The Just Happy To Get Out Of The House Tour will encompass some of the greatest life advice ever to be recorded in the history of the world (hopefully), as Chris sets out the rules of modern existence for his infant son.
"Expect: fatherhood, following your dreams, how to be a gentleman, the slow slow pain of death and the slow slow pain of slow cookers as Chris tries to navigate the rights and wrongs, dos, don'ts and definitely don'ts of life."
Tickets for Chris Ramsey Live 2018 are available now from sites including Ticketmaster
It's been a busy time for Ramsey. Aside from his live work, the Celebrity Juice regular has been presenting Comedy Central's entertainment format The Chris Ramsey Show and performance showcase Stand Up Central.
2018 Tour Dates
Southport (Atkinson Theatre): 17 May
Dudley (Town Hall): 18 May
Nottingham (Playhouse): 19 May
Lancaster (Grand Theatre): 21 May
Dunstable (Grove Theatre): 22 May
Shrewsbury (Theatre Severn): 23 May
Leeds (City Varieties): 24 May
Stafford (Gatehouse): 25 May
Hayes (Beck Theatre): 28 May
Swindon (Wyvern Theatre): 29 May
Leicester (The Little Theatre): 31 May
Canterbury (Gulbenkian): 1 June
Huddersfield (Town Hall): 2 June
Loughborough (Town Hall): 5 June
Chelmsford (The Civic): 6 June
Margate (Theatre Royal): 7 June
Bedford (Corn Exchange): 8 June
Wrexham (Glyndwr University): 9 June
Middlesborough (Town Hall): 12 June
Harrogate (Theatre): 13 June
Southend (Palace Theatre): 14 June
London (Leicester Sq Theatre): 15 - 16 June
Leamington Spa (The Spa Centre): 22 June
Crewe (Lyceum): 23 June
Norwich (Playhouse): 24 June
Cheshire (The Brindley): 27 June
Sheffield (City Hall): 28 June
Hull (City Hall): 29 June
Scarborough (Spa Centre): 30 June
Birmingham (Glee): 1 July
Peterborough (Key): 4 July
Folkstone (Leas Cliff Hall): 5 July
Brighton (Theatre Royal): 6 July
Falmouth (Princess Pavillion): 7 July
Yeovil (Octagon Theatre): 8 July
Wakefield (Theatre Royal): 10 July
Ulverston (Coronation Hall): 11 July
Cardiff (St Davids Hall): 12 July
Carlisle (Sands Centre): 13 July
Edinburgh (King's Theatre): 14 July
Abroath (Webster Theatre): 15 July
Liverpool (Hot Water): 18 - 19 July
Durham (Gala Theatre): 20 July
York (Barbican): 21 July
Salford (Lowry): 22 July
Darlington (Hippodrome): 24 July
Coventry (Albany Theatre): 25 July
Lincoln (Engine Shed): 26 July
Ipswich (Regent Theatre): 27 July
Newcastle (Arena): 3 November
Tickets are available from sites including Ticketmaster
---
For updates, click the button below.
Share this page
This story was edited on Monday 4th December to remove the explanation that those that bought a ticket before Midnight on Sunday 3rd December would get a free download of Ramsey's last tour show, as this offer has now finished.