Danny Baker 2018 tour
Danny Baker announces 2018 tour
Danny Baker is to tour England and Wales in 2018 with new show Good Time Charlie's Back!
Billed as his "farewell tour", he will visit more than 50 venues between May and July 2018
Tickets are on sale now at Ticketmaster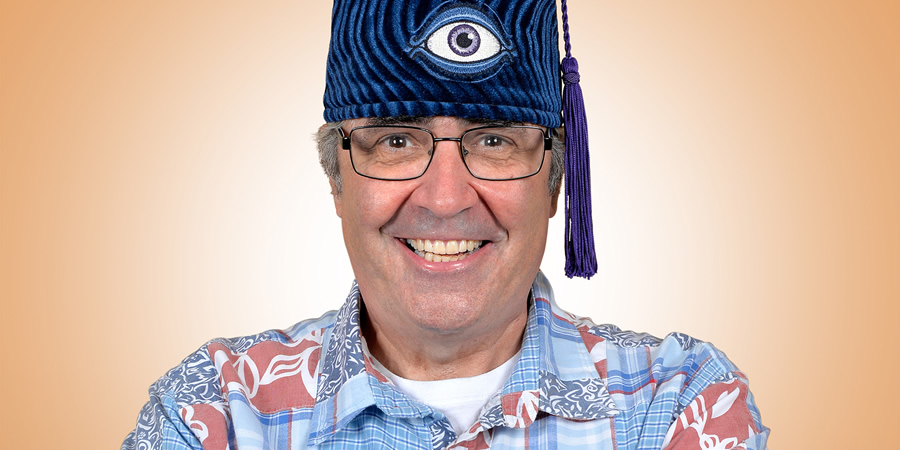 Danny Baker is to tour England and Wales in 2018 with a new live show. The news follows the success of his Cradle To The Stage tour earlier this year, which saw him visit more than 50 venues.
His 2018 show will be titled Good Time Charlie's Back!, and is billed as his "farewell tour".
The "swansong of shows" will begin in Evesham on 2nd May, culminating in a performance in Norwich on 29th July 2018.
In a typically verbose quote about his new tour, Baker says: "My fellow Vaudevillians, following the extraordinary success of the Cradle To The Stage tour I was asked to reconsider my initial statement that I would never undertake such a venture again. The applause of the public can be a seductive narcotic and weaker souls than I would be tempted to repeat the thrills harvested during that 'uproarious whirligig of joy' simply to bolster their already outsized egos. After much reflection, I have decided that I cannot allow such rampant narcissism to cloud my judgement. I said 'one farewell' tour' and I meant 'one farewell tour'. There will be no more.
"Therefore I am pleased to announce that, to mark this momentous decision, I will be embarking on a nationwide, high-principled, peppy series of one-night-stands calling at dozens of theatres around the country starting in May 2018. These shows will be startling, high kicking, fresh, eruptive and often under three hours long. On this, once again, you have my word. To help me mark the festivities I will be joined on some nights by both Bruce Springsteen and Bob Dylan - two of the nicest dogs I have ever owned.
"I hope people will understand my resolve never to tour again and also why these upcoming performances are absolutely necessary to mark such a declaration. I hope you can once more attend to help celebrate my iron will in this matter and on the night reflect that, even in these fickle times, there are still men who will hold fast to their principles.
"I am that man. So vote for me. Sorry, not 'vote', I meant 'come and see'. It will be almost certainly your last chance. To quote the philosopher Slocombe, 'I am unanimous in that.'
"Now raise the curtain, pour the drinks, play the music - because here we go again..."
A full list of tour dates are below. Tickets are on sale now from Ticketmaster
2018 dates for Good Time Charlie's Back!
Evesham - 2 May
Buxton - 3 May
Milton Keynes - 4 May
Coventry - 5 May
Aldershot - 9 May
Ipswich - 10 May
Dunstable - 11 May
Bournemouth - 12 May
Leicester - 16 May
Hastings - 17 May
Broxbourne - 18 May
Swindon - 23 May
Wimborne - 24 May
Chatham - 25 May
Northampton - 26 May
Lancaster - 30 May
Crewe - 31 May
Colchester - 1 June
Southampton - 2 June
Port Talbot - 6 June
Wimbledon - 7 June
Basingstoke - 8 June
Isle of Wight - 9 June
Salisbury - 18 July
Crawley - 20 July
Manchester - 21 July
Leeds - 22 July
Guildford - 25 July
Weymouth - 26 July
Eastbourne - 27 July
Margate - 28 July
Norwich - 29 July
Get tickets on Ticketmaster
---
For updates, click the button below.
Share this page