Jordan Gray wins in Colchester
Jordan Gray wins Colchester New Comedian of the Year 2017 final
Transgender stand-up Jordan Gray has won the Colchester New Comedian of the Year 2017 competition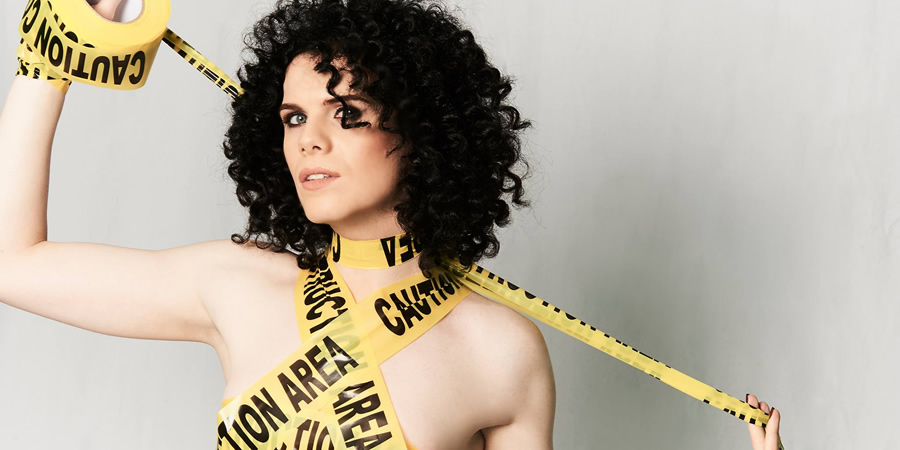 Up-and-coming stand-up Jordan Gray has won the Colchester New Comedian of the Year 2017 competition.
Gray, who is from Tilbury and now lives in Southend, was picked out by a judging panel consisting of local writers. They said: "Jordan talked with huge confidence and stage presence about life as a transgender woman and her experiences as a singer on the show The Voice."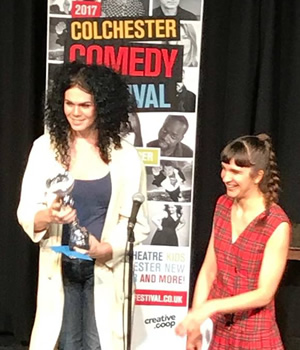 Gray's biography explains: "After 10 years establishing herself as the indie recording artist 'Tall Dark Friend', Jordan Gray has made a sideways leap into stand-up comedy. She made TV history as the first ever Transgender contestant on The Voice - and was the first competitor ever to be asked back to the show within the same series."
The final took place at the Mercury Theatre in the Essex market town as part of the Colchester Comedy Festival, with Zahra Barri as MC. Previous winners of the new act competition include Paul Byrne, Thom Barrett, Cheekykita and Amy Trigg.
This year, second place went to Tom Edwards from Wivenhoe who presented "a dryly amusing set deconstructing comedy tropes". Brentwood's Josh James came third "with popular and deceptively clever laddish jokes about The Only Way Is Essex and his family."
The final was described as "incredibly close", with the final scores as follows:
Jordan Gray: 49 points
Tom Edwards: 48 points
Josh James: 46 points
Richard Conrad: 44 points
A Bear (character act): 43 points
Esther Berntzen: 42 points
Martin Westgate: 37 points
Pidge Jenkins: 37 points
Joe Bains: 37 points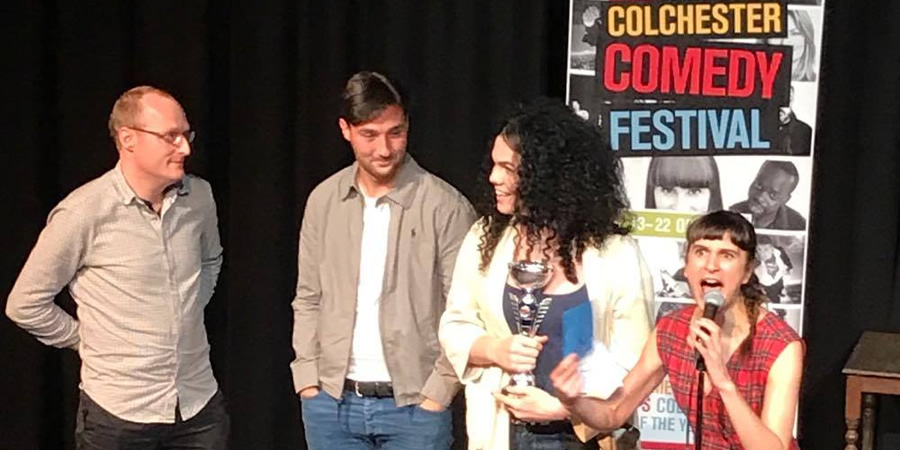 Share this page