Joe Lycett 2018 tour
Joe Lycett announces 2018 tour
Joe Lycett has announced a 2018 tour
He will visit 50 venues around the country between February and September 2018
His new show is titled I'm About To Lose Control And I Think Joe Lycett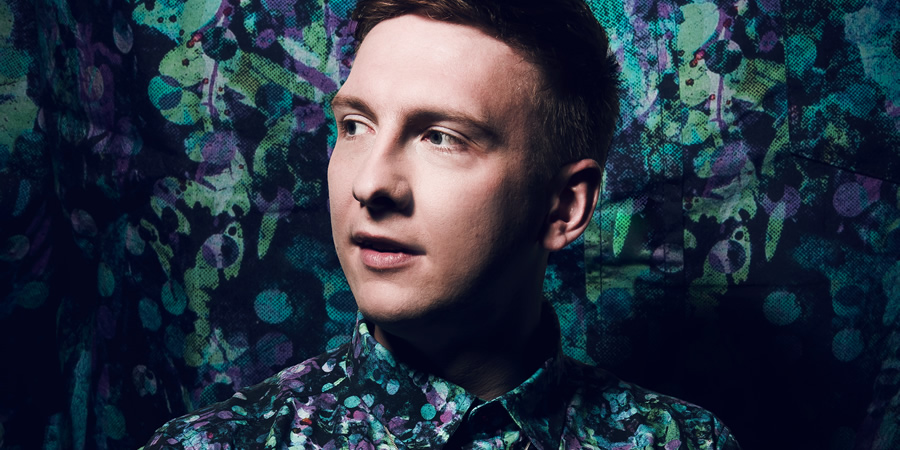 Joe Lycett has announced a 50-date UK tour for 2018.
The tour is set to begin in Bristol on 14th February 2018, and currently runs through to September 2018, with more dates set to be added.
As has become tradition, Lycett has chosen a music lyric-linked pun on his name as his show title. He follows up If You Lycett Then You Should Have Put a Ring On It and That's The Way, A-ha, A-ha, Joe Lycett with the 2018 title I'm About To Lose Control And I Think Joe Lycett.
Joe Lycett says: "Since the last tour I've basically just sat on my phone being an annoying berk online so I can't wait to get off the phone and on the road to tell everyone what I've been up to. It's all absolutely pathetic but some of it is a right laugh."
Tickets are now on sale. Tour promoters tease: "Pop in and see Joe sharing jokes, paintings and some of the ridiculous internet trolling he's been up to recently."
To find out more and book tickets visit joelycettcomedy.co.uk
2018 Tour Dates
February 2018
Weds 14 Bristol - Old Vic
Fri 16 Bath - Komedia
Tues 20 Taunton - The Brewhouse Theatre and Arts Centre
Thurs 22 Cardiff - The Glee Club
Fri 23 Cardiff - The Glee Club
Mon 26 Leeds - City Varieties
Weds 28 Norwich - Playhouse
March 2018
Thurs 1 Norwich - Playhouse
Sun 4 Exeter - Corn Exchange
Fri 9 Peterborough Key Theatre
Sat 10 Worthing - Connaught Theatre
Sun 11 Southampton - Nuffield Theatre
Fri 23 Liverpool - Epstein Theatre
Sat 24 Liverpool - Epstein Theatre
Sun 25 Canterbury - The Gulbenkian
Weds 28 Sheffield - Memorial Hall
Thurs 29 Harrogate - Theatre
Sat 31 Northampton - Royal Theatre
April 2018
Sun 1 Durham - Gala Theatre
Thurs 5 Stafford - Gatehouse Theatre
Fri 6 Swindon - Wyvern Theatre
Sat 7 Ipswich - Corn Exchange
Sun 8 Southend - Palace Theatre
Thurs 12 Stockton - ARC
Fri 13 Crewe - Lyceum Theatre
Sat 14 Aldershot - Princes Hall
Weds 18 Chesterfield - Pomegranate Theatre
Fri 20 King's Lynn - Corn Exchange
Weds 25 Nottingham - Playhouse
Fri 27 Crawley - The Hawth Theatre
May 2018
Fri 11 Birmingham - New Alexandra Theatre
Sat 12 Lincoln - The Engine Shed
Sun 13 York - Grand Opera House
Thurs 24 Dublin - Vicar Street
Fri 25 Newcastle - Tyne Theatre and Opera House
Sat 26 Oxford - New Theatre
Sun 27 Cambridge - Corn Exchange
June 2018
Fri 1 Wrexham - William Aston Hall
Sat 2 Manchester - Palace Theatre
Sun 3 Bedford - Corn Exchange
Thurs 7 Salisbury - City Hall
Sat 9 London - Eventim Apollo
Thurs 14 Belfast - Mandela Hall
July 2018
Thurs 19 St Albans - Alban Arena
Fri 27 Carmarthen - Lyric Theatre
Sat 28 Leamington Spa - Royal Spa Centre
September 2018
Fri 7 Dudley - Town Hall
Sat 15 Aberdeen - Tivoli Theatre
Fri 21 Gravesend - The Woodville
Thurs 27 Shrewsbury - Theatre Severn
12th September update
More dates have been added. Joe says: "I was blown away by how popular my new tour has been, thank you so much to everyone who has bought tickets. It means now I don't just have to perform in just small dumps but can now do bigger dumps all around the country."
May
Weds 2 Buxton - Opera House
Thurs 10 Birmingham - New Alexandra Theatre
June
Weds 6 Manchester - Palace Theatre
Fri 8 London - Eventim Apollo
Tues 12 Glasgow - O2 Academy
Weds 13 Perth - Concert Hall
July
Tues 17 Swansea - Grand Theatre
Weds 18 St Albans - Alban Arena
September
Sun 2 Cheltenham - Town Hall
Weds 5 Hull - City Hall
Thurs 6 Stoke-on-Trent - Victoria Hall
Thurs 13 Arbroath - Webster Theatre
Mon 17 Inverness - Eden Court
Thurs 20 Folkestone - Leas Cliff Hall
Sun 23 Torquay - Princess Theatre
Fri 28 Southport - Theatre
Sat 29 Middlesbrough - Town Hall
October
Thurs 4 Bournemouth - Pavilion Theatre
Fri 5 Brighton - Dome
Share this page