Amused Moose Awards winners
The Kagools, Ian Smith & Rob Kemp win Amused Moose Awards
The winners of the Amused Moose Comedy Awards have been announced
Dialogue-free duo The Kagools won the main prize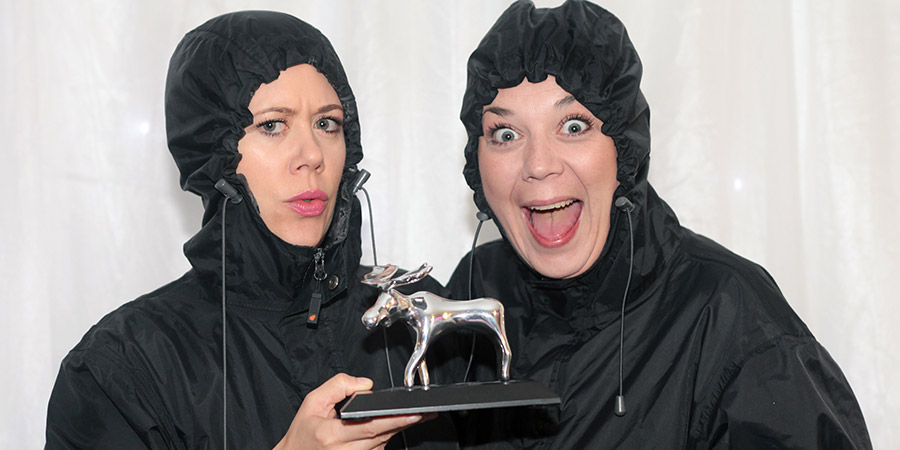 The Amused Moose Comedy Awards for 2017 have been awarded to The Kagools, Ian Smith and Rob Kemp.
The final at theSpace @ Symposium Hall, in which 10 acts performed 10 minute extracts from their Edinburgh Fringe shows in front of an audience, saw three prizes awarded. The winners will now perform at the Amused Moose Comedy Awards Showcase at Soho Theatre on 16th October.
Double-act The Kagools, featuring Claire Ford and Nicky Wilkinson, won the main award as voted for by the judges at the live show. The duo don't speak while they're performing, using physical humour, music and audience interaction. Their show Tutti is part of the "Pay What You Want" Fringe, and takes place at Just the Tonic at the Caves at 17:15 every day until 26th August.
Observational comic Ian Smith won the "People's Champion" award, for delivering the routine the audience liked the most on the day. The win follows Smith's previous nomination for the Amused Moose awards in 2015. His show, Snowflake, is also performed at 17:15, taking place at Underbelly Med Quad until 27th August.
Meanwhile, Rob Kemp won the prize for "Outstanding Fringe Show", a title given to the best full hour of a Fringe show (as opposed to the small 10 minute extracts performed during the award's final). Kemp's show The Elvis Dead is a retelling of the horror movie Evil Dead 2 using the music of Elvis Presley. It's performed nightly at midnight at Heroes @ Monkey Barrel.
An informal fourth award was also given to Alan, the show's sound man, who had to deal with various technical problems during the show. The first performer, Bec Hill, had to end her act early and finish it in the second half due to problems playing music. Also in the second half, a piece of music was played at the wrong time when Alasdair Beckett-King performed his set. For dealing with the problems as they arose, Alan was given a bottle of wine.
The full list of nominees in the show, presented by Mark Dolan, was (in alphabetical order): Alasdair Beckett-King, Harriet Braine, Bec Hill, The Kagools, Rob Kemp, Chris Martin, Lauren Pattison, Mark Simmons, Ian Smith and Alastair Williams.
Share this page