John Robins 2018 tour tickets
John Robins announces 2018 tour
Stand-up comedian and Radio X star John Robins has announced a 2018 tour
The Darkness Of Robins will see him "lamenting on the fact he can't break up with himself"
He will tour cities between January and March 2018. Tickets are on sale now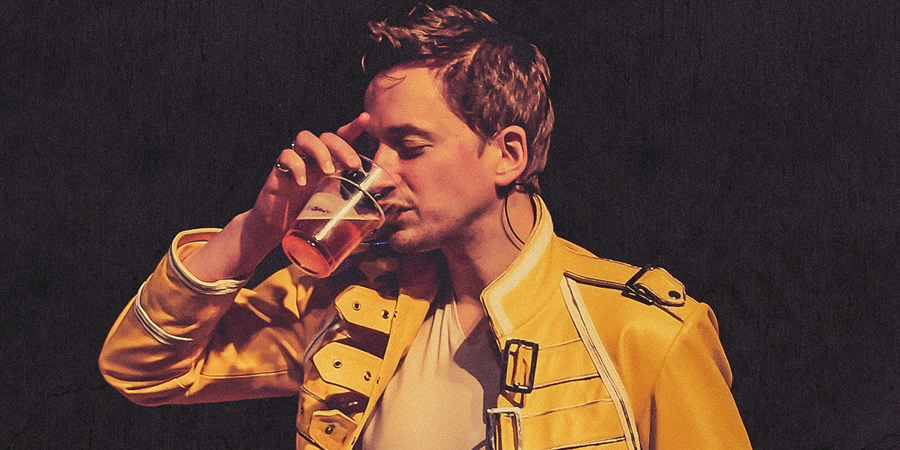 Award-winning comedian and Radio X star John Robins is to head off on a tour of the UK in 2018.
The stand-up has titled his new solo show The Darkness Of Robins.
His promoters explain it will see him "reflecting on love and loss, lamenting the fact he can't break up with himself."
They add: "The stand-up, vibe magnet and 'London's saddest DJ™' would love to promise this won't be an hour-long yell of a show, but he can't. He'll shout, snarl and sneer in his attempts to grapple with life's fall-outs. Powerful, angst-ridden comedy at its finest."
Robins is now perhaps best known for presenting his hit Radio X show alongside friend and fellow comedian Elis James. The Elis James And John Robins Show has spawned one of the UK's most popular podcasts and the pair recently completed an acclaimed UK tour together, selling out Shepherd's Bush Empire within minutes.
It was via the radio show that he revealed he had broken up with fellow stand-up Sara Pascoe, something that was causing him much sadness.
The publicity picture released for The Darkness Of Robins sees the comedian dressed in a jacket similar to the one Queen frontman Freddie Mercury wore. Robins has previously admitted he is 'obsessed' with the band.
Robins will premiere his new show at this year's Edinburgh Festival, before touring it between January and March next year (tour dates listed below). Tickets are now available via Ticketmaster
2018 Tour Dates
25 January: Leamington (Spa Pavillion)
26 January: Leeds (City Varieties)
27 January: Northampton (Theatre Royal)
2 February: Tunbridge Wells (Trinity)
7 February: Brighton (Komedia)
8 February: Lincoln (Engine Shed)
9 February: Leicester (Y Theatre)
10 February: Bristol (Redgrave)
11 February: Oxford (Glee)
16 February: Carlisle (Old Fire Station)
17 February: Whitehaven (Rosehill Theatre)
18 February: Edinburgh (The Stand)
19 February: Glasgow (The Stand)
20 February: Newcastle (The Stand)
21 February: Sheffield (Memorial Hall)
23 February: Swindon (Arts Centre)
25 February: Salford (Lowry)
28 February: Aldershot (Ewest End Centre)
2 March: Bath (Rondo)
3 March: Bath (Rondo)
4 March: Portsmouth (Wedgwood)
6 March: Exeter (Phoenix)
10 March: Cambridge (Junction)
14 March: London (Leicester Square Theatre)
15 March: London (Leicester Square Theatre)
18 March: Cardiff (Glee)
21 March: Birmingham (Glee)
22 March: Nottingham (Glee)
Tickets via Ticketmaster
Share this page