Jason Manford 2018 tour
Jason Manford announces 2018 stand-up tour
Jason Manford has announced a new stand-up tour, running from January 2018. Tickets
Muddle Class will see him joking about how he has changed from working class to middle class
He says: "It's going to be a great tour and I can't wait to see you there"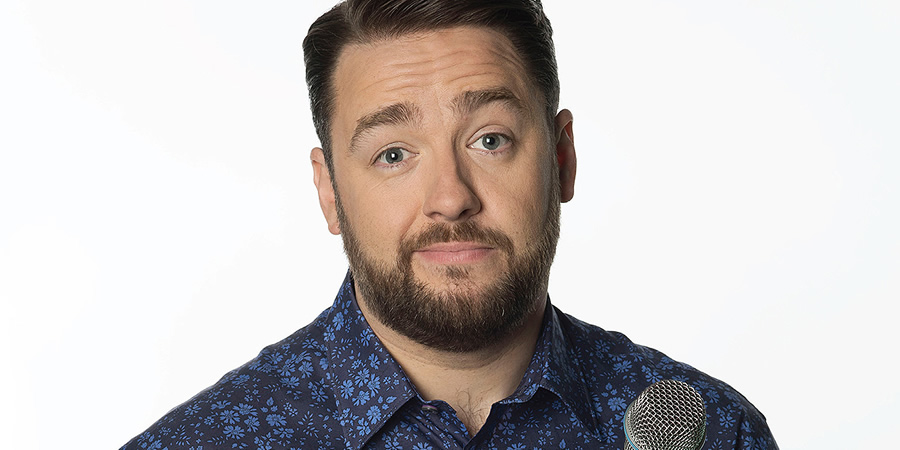 Jason Manford has announced a new UK tour for 2018. Titled Muddle Class, it will feature material about Jason's life growing up 'working class', then finding that as he's got older, part of him has become 'middle class', "causing much confusion!"
The producers say: "Delivered with Jason's amiable charm and captivating wit, this is a show not to be missed."
Manford last toured in 2013 and 2014 with First World Problems which sold out more than 200 venues.
He says: "Somebody said to me on my Facebook fan page, 'it's been ages since you've toured'. I thought 'no way, it was last year wasn't it?'
"Anyway, long story short, they were right, it was years ago! I just got fooled cos I've been on tour doing musicals and the last tour is repeated on Dave Ja Vu 13 times a day!
"So I've been putting some stuff together, looking at my life and how it's changed over the years, how the world has changed and how my parents haven't changed a bit! It's going to be a great tour and I can't wait to see you there."
Jason Manford's new TV series Bigheads - a physical game show in which contestants must wear large prosthetic heads - starts on ITV next Sunday (23rd April). He is also due to guest star in Benidorm next month.
Below is a full list of tour dates announced so far. Tickets are available now via Ticketmaster
Muddle Class Tour Dates
24 January 2018: Leeds: Town Hall
25 January 2018: Hull: City Hall
26 January 2018: Blackburn: King's George Hall
27 January 2018: Blackpool: Theatre Royal
31 January 2018: Preston: Guild Hall
1 February 2018: Halifax: Victoria Theatre
2 February 2018: Stockport: Plaza
3 February 2018: Doncaster: Dome
7 February 2018: Northampton: Derngate
8 February 2018: York: Barbican
9 February 2018: Bridlington: Spa
10 February 2018: Newcastle: City Hall
14 February 2018: Lowestoft: Marina
15 February 2018: Ipswich: Regent Theatre
16 February 2018: Nottingham: Royal Concert Hall
17 February 2018: Sheffield: City Hall
1 March 2018: Basingstoke: Anvil
2 March 2018: Stevenage: Gordon Craig
3 March 2018: Margate: Winter Gardens
7 March 2018: Southend: Cliffs Pavillion
8 March 2018: Cambridge: Corn Exchange
9 March 2018: Grantham: Meres Centre
10 March 2018: Grimsby: Auditorium
14 March 2018: Scunthorpe: Bath Halls
15 March 2018: Leicester: De Montfort Hall
16 March 2018: Portsmouth: Guildhall
17 March 2018: Plymouth: Pavilions
21 March 2018: Reading: Hexagon
22 March 2018: Watford: Collosseum
23 March 2018: Peterbrough: Arena
11 April 2018: Warrington: Parr Hall
12 April 2018: New Brighton: Floral Hall
13 April 2018: Southport: Theatre
18 April 2018: Tunbridge Wells: Assembly Hall
19 April 2018: Crawley: Hawth
20 April 2018: Salisbury: City Hall
21 April 2018: Torquay: Princess Theatre
26 April 2018: Oxford: New Theatre
27 April 2018: Dudley: The Town Hall
28 April 2018: Coventry: Warwick Arts Centre
3 May 2018: Edinburgh: Playhouse
4 May 2018: Carlisle: Sands Centre
5 May 2018: Glasgow: Armadillo
11 May 2018: Cardiff: St David's Hall
12 May 2018: Bristol: Colston Hall
16 May 2018: Hastings: White Rock Theatre
18 May 2018: Folkestone: Lea Cliffs Hall
25 May 2018: Stoke: Victoria Hall
26 May 2018: Liverpool: Philharmonic
Tickets are available now via Ticketmaster
Share this page