John Bishop 2017 tour
John Bishop announces 2017 tour, 'Winging It'
John Bishop has announced a new live tour titled Winging It
He will be touring arenas in October and November 2017
Bishop says: "I'm very much looking forward to getting back on the road"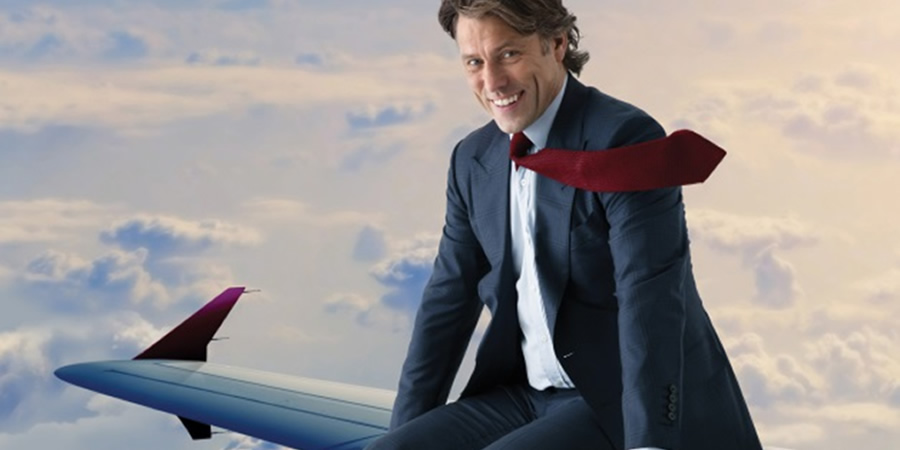 John Bishop has announced a new arena tour for October and November 2017.
The comedian - who was recently named by Forbes magazine as the UK's highest earning comedian in 2016, with estimated earnings of £5.3m - will play 35 dates across the new tour.
Titled Winging It, the tour will start at Belfast's SSE Arena on the 4th October and end in Manchester on the 25th November 2017.
Bishop has recently been busy with TV work, including his new series for channel W. Airing on Thursday nights, John Bishop In Conversation With... sees the comedian interviewing various famous people in-depth about their lives and careers. He has recently made a return to acting too, and is currently filming a new drama, Fearless, which will be shown on ITV next year.
Speaking about the new tour, the publicity blurb says: "Winging It will see John back on stage for his fifth UK tour, performing in his own inimitable style. His last tour Supersonic was watched by more than 500,000 people and received huge critical acclaim. Rollercoaster in 2012 was another sell out, and followed the successes of his Sunshine tour in 2011 and the Elvis Has Left The Building show in 2010, for which he was nominated for an Edinburgh Comedy Award."
Speaking about his new tour, Bishop says: "When I start this new tour, it will be three years since my last live show Supersonic, which is the longest break I've ever had. I'm very much looking forward to getting back on the road - there really is nothing like performing stand-up in front of a live audience. The new show is called Winging It, and in some respects having come to comedy relatively late, it sometimes feels like that's what I'm doing in life! But I'm enjoying every minute of it."
Tickets, priced from £25, will go on general sale on Thursday 6th October at 10am. Ticketmaster
Full List Of Dates
Belfast SSE Arena: 4th - 5th October 2017
Dublin 3 Arena: 6th - 7th October 2017
Plymouth Pavilion: 11th - 12th October 2017
Nottingham Arena: 13th - 14th October 2017
Aberdeen AECC: 18th - 19th October 2017
Liverpool Arnea: 20th - 21st October 2017
Brighton Centre: 25th - 26th October 2017
Leeds Arena: 27th - 28th October
Bournemouth International Centre: 1st November 2017
London O2 Arena: 2nd - 3rd November
Sheffield Arena: 4th - 5th November 2017
Newcastle Arena: 8th - 9th November 2017
Birmingham Barclaycard Arena: 10th - 11th November 2017
Cardiff Arena: 14th - 16th November 2017
Glasgow Hydro: 17th - 18th November 2017
Edinburgh Playhouse: 19th November 2017
Peterborough Arena: 22nd - 23rd November 2017
Manchester Arena: 24th - 25th November 2017
Share this page