Funny Women Awards 2016
Funny Women Awards 2016 winners announced
Harriet Braine has won the Stage Award in the 2016 Funny Women Awards
Carolyn Goodyear won in the Comedy Shorts category for her video Ambition
Carol Walsh was picked as the winner of the Writing Award for her Savages script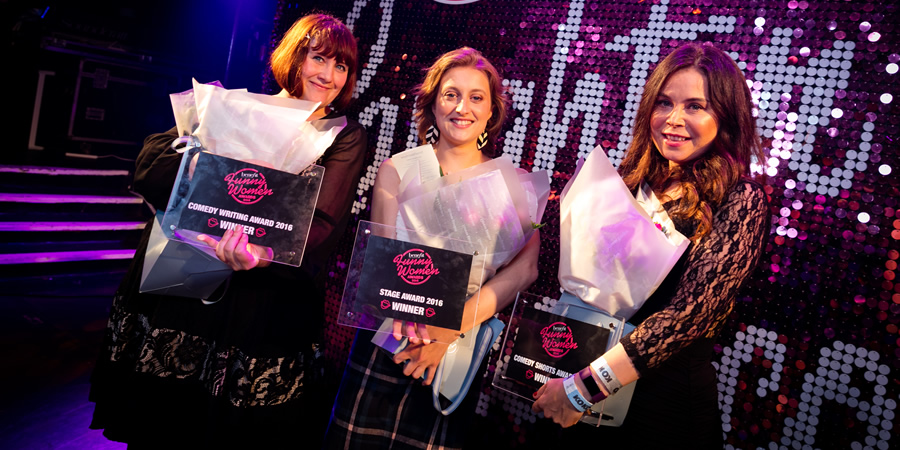 The winners of the Funny Women Awards 2016 were announced at a live show in London last night (Wednesday 28th September), hosted by Kerry Godliman.
The awards, which have been running for 14 years now, have previously featured finalists such as Zoe Lyons, Katherine Ryan, Sarah Millican and Andi Osho.
Stage Award
Harriet Braine, a 25 year-old archives assistant living in Bermondsey, won the stage-based award with her musical act about art history.
She chosen as the winner by the judges ahead of fellow finalists Catherine Bohart, Rosie Jones, Micky Overman, Rose Robinson and Rivka Uttley.
Braine's biography says: "Harriet grew up watching a lot of Blackadder and things like Harry Enfield And Chums, 'as well as other comedy classics such as Riverdance'. While studying Fine Art at Edinburgh University Harriet started writing 'silly art songs' to amuse her friends. Two years later, unemployed and bored in London, she entered Musical Comedy Awards and won Best Newcomer - 'the rest is art history'."
This year, each of the finalists was paired with a star comedian to act as their mentor. Mock The Week star Ellie Taylor was paired with Braine.
Upon being announced as the winner, it took Braine a while to say anything. She mouthed 'What?' several times. When she had gained her composure, she thanked her friends, parents and lectures.
Braine has been awarded £2000 prize money, and will receive industry support for career development, including two fully supported shows, and £500 worth of products from sponsors Benefit Cosmetics.
Comedy Shorts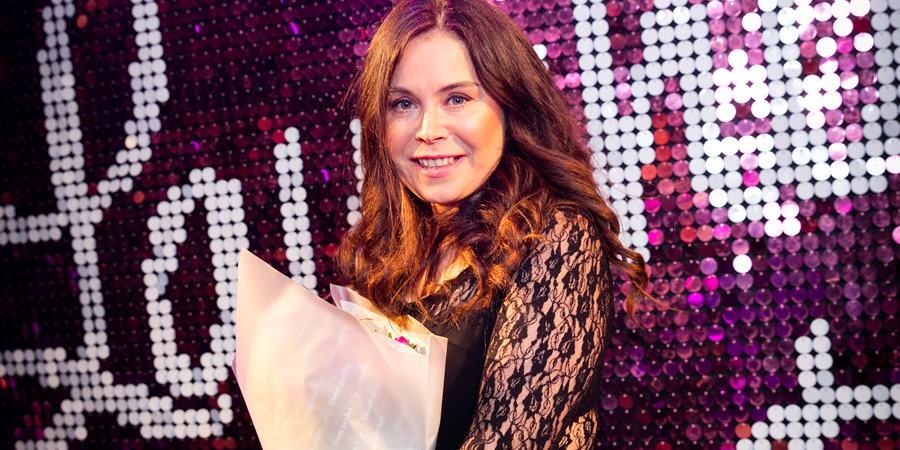 Ambition, by Carolyn Goodyear, was the short video that won this category this year.
Carolyn Goodyear is an actress who "fell into writing and producing as a means to create acting work for herself." She wins £2000, promotion on Mimo TV, and £500 worth of Benefit Cosmetics.
Ambition can be watched below:
The other shortlisted videos - all of which were shown to the audience at the final - were Christine Entwistle, Kirsty Mann and Lolly Jones. All the shortlisted entries can be seen via MimoTV
Writing Award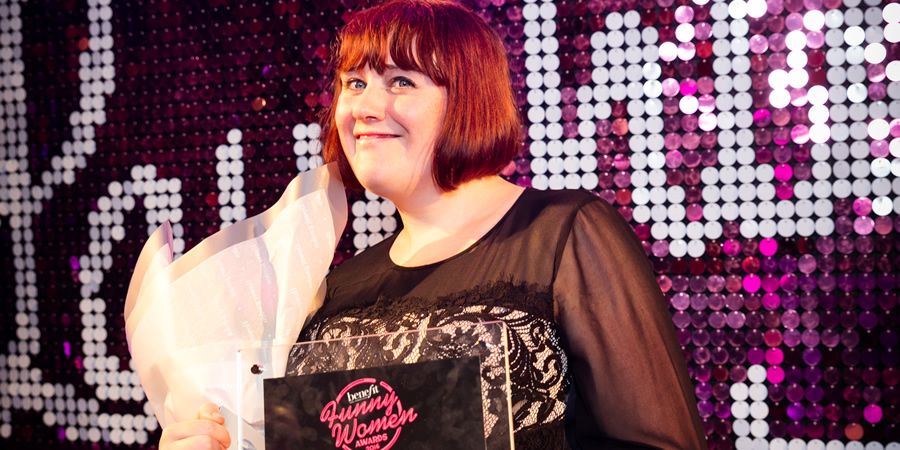 For this category, entrants supplied a treatment (of one or two sides of A4) and three sample scenes of a comedy script for television.
Savages, by Carol Walsh, was named as the winner. The other finalists were Abby Woolf, Emily Jane Clark and Lucy Dwyer.
Walsh's biography says: "Carol Walsh is a cheerful, rotund woman who prefers to sit at the front of the bus. She's been a waitress, a student, a chugger (charity mugger), a door to door salesperson, a singing elf, a civil servant, an intern, a volunteer and a writer. Her script, The Family Strange, was chosen in BBC Writersroom open competition in 2012. She's worked as a story-liner and scriptwriter for the RTE soap, Fair City, since 2014. She's comedy nerd and sitcom enthusiast. She is uncomfortable at referring to herself in the third person."
She has received a £2000 cash prize from Funny Women and will be offered intensive mentoring and a script option with award-winning production company The Comedy Unit.
---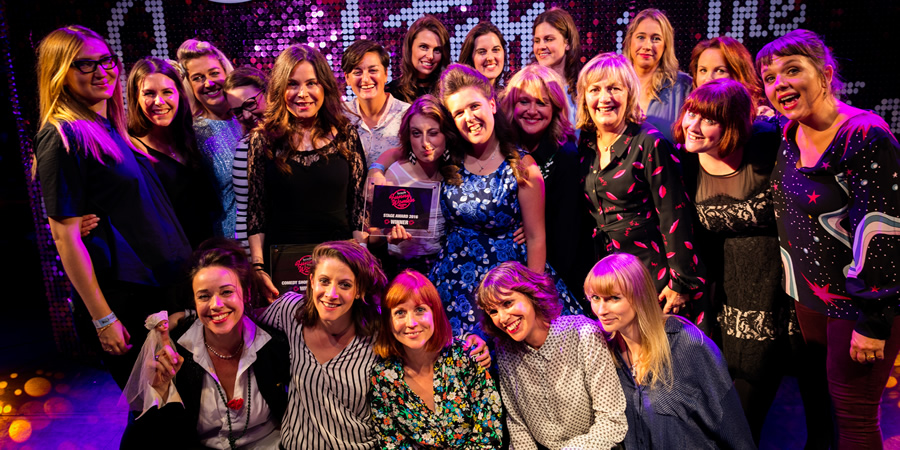 Speaking about this year's awards, Funny Women founder Lynne Parker says: "This year has surpassed my wildest dreams of how these Awards would grow. From 70 entries and one award to over 500 entrants over three awards is such an achievement and our winners should feel extremely proud of themselves.
"To compete at this level in a live comedy contest on a big stage is a huge challenge and Harriet Braine shone out. We were also so impressed with the winning entries for our Comedy Shorts Award, Carolyn Goodyear, and Comedy Writing Award, Carol Walsh, who both won through against some tough competition. Well done all!"
To find out more about the organisation visit funnywomen.com
Share this page