Midlands Comedy Awards 2016 results
Midlands Comedy Awards 2016 results
Tom Binns and Barry Dodds were amongst the winners at the Midlands Comedy Awards 2016
This year East Midlands acts and clubs nominated proceedings, taking 7 of the 11 prizes
Suzanne Rowland from Leicester Fridge was given the Outstanding Contribution prize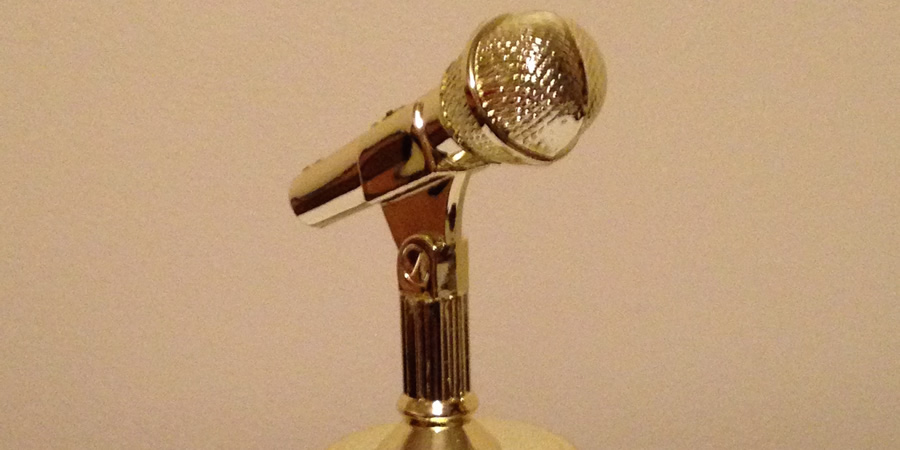 Veteran comics Tom Binns and Barry Dodds walked away with the top prizes at the 2016 Midlands Comedy Awards.
The results were announced at a prize-giving show in Birmingham last night, with East Midlands clubs and comedians dominating proceedings, taking seven of the eleven prizes. This is a contrast to last year when Birmingham acts and clubs featured heavily.
Derbyshire-based Tom Binns, who also performs in character as hospital radio DJ Ivan Brackenbury and spoof psychic Ian D Montfort, beat off stiff competition from Birmingham's Barbara Nice and Andy White to win Best Act. Meanwhile, Barry Dodds, based in Nottinghamshire, pushed last year's winner Andy Robinson into second place for the Best MC prize.
For the second year in a row, Warwickshire native Josh Pugh was recognised as Best New Act - a prize he had to share with fellow newcomer Tom Christian last year. While Leicester-based Lucy Thompson, who is relatively new on the scene, beat several "very experienced finalists" to secure the Breakthrough Act award.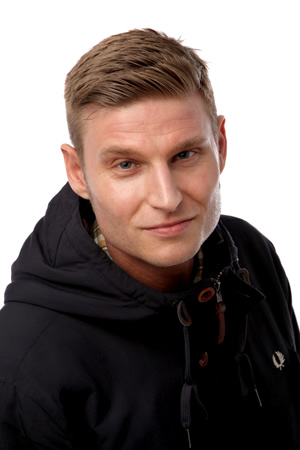 Nottingham's Scott Bennett (pictured) took home the Best Live Show award, commenting: "The comedy scene in the Midlands is currently going from strength to strength. There is a rich and diverse range of comedy talent and well promoted, well attended comedy clubs that offer every genre of live comedy. It's a great privilege to be amongst such talented people."
In the clubs categories, Funhouse Comedy, The Holly Bush and CAN Comedy took home prizes.
The final award of the evening went to Suzanne Rowland from Leicester Fridge, who received the Outstanding Contribution prize for dedication to her local grassroots comedy scene.
Introducing her to the stage, Alex Hylton, from The Exchange Comedy Club, explained: "Suzanne is at the very heart of the growing Leicester scene and is very much an unsung hero. She's in the background of almost every comedy night in Leicester, be that as show manager, promoter, sound tech, accountant, or very occasionally as a performer. She is the beating heart of Leicester's comedy scene."
Comedian Ian Hall, who runs Club Smashing, said: "Suzanne is just relentlessly supportive. That goes from the ideas and input into Leicester Fridge meetings to actually making it happen i.e. taking to the streets in costume to promote it, front of house, tech-ing, keeping performers informed about what's happening, even accounting! She's a fab performer and is happy on stage but selfless in putting others first. She's always enthusiastic, and always there when you need her. Basically, if Sooz is involved, you know things will run real smooth."
Dave McGuckin, from the Comedy & Cocktails club, added: "Suzanne Rowland is the invisible heart and soul of Leicester's comedy scene (and probably most of the brains as well). She has been at the forefront of some of the best comedic entertainment in this city for years; currently taking the form of her work with the Leicester Fridge, which simply wouldn't function without her. She demands no thanks or recognition for the effort she puts in, which is exactly why she deserves it more than anyone else. She has dedicated herself to making people laugh in everything she does - be it through the organisation of comedy events, or attending a funeral in a chicken costume, Leicester's comedy scene in 2015 has been supported, advised or organised by Suzanne at nearly every turn."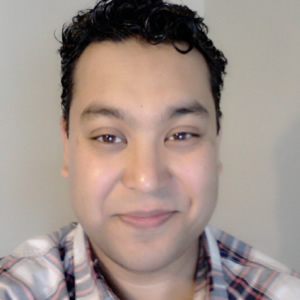 Brummie comedian Jay Islaam (pictured), who heads up the Awards Committee, commented of this year's awards: "The Midlands Comedy Awards were established to recognise the huge number of hard working and talented people in our regional comedy community. These are the individuals who bring laughter to thousands across the Midlands and beyond every year, and this Awards Gala is our big annual celebration for the regional scene.
"The inaugural awards last year were very well supported by the industry and the public, with more than 1,000 votes cast, which was amazing. However, this year has far exceeded all of our expectations. In total we received more than 4,000 votes, which is truly astonishing, and it's wonderful that so many people have taken part.
"This year, we introduced a handful of new categories, including the Online Comedy award and the Best Live Show award, as well as a separate category recognising the Best Small Clubs in the Midlands.
"It's been a very exciting night, with performances by some exceptionally gifted comedians, and a wonderful celebration of the huge amount of comedy talent across the Midlands region. I'd like to congratulate all of the winners. I'd also like to thank the hundreds of people in the comedy industry, as well as the wider public, who took part in selecting the finalists and deciding the final results."
Here are the full results of the Midlands Comedy Awards 2016:
Best Act
Winner: Tom Binns
Runner-up: Barbara Nice
Third place: Andy White
Best MC
Winner: Barry Dodds
Runner-up: Andy Robinson
Third place: Jason Neale
Best Live Show
Winner: Scott Bennett
Runner-up: Masai Graham
Third place: Jon Pearson
Breakthrough Act
Winner: Lucy Thompson
Runner-up: Masai Graham
Third place: Patrick Draper
Best New Act
Winner: Josh Pugh
Runner-up: Stu Woodings
Third place: Thomas Rackham
Alternative Act
Winner: Roger Swift
Runner-up: Johnny Sorrow
Third place: Daniel Nicholas
Online Comedy
Winner: Masai Graham
Runner-up: Club Smashing
Third place: Mike O'Callaghan
Best Comedy Club
Winner: Voodoo Stands Up (Stamford)
Runner-up: CAN Comedy (Black Country)
Best West Midlands Comedy Club: CAN Comedy
Best Small Club
Winner: Funhouse Comedy
Runner-up: FAF Comedy
Best Open Mic Show
Winner: The Holly Bush (Cradley Heath)
Runner-up: Roadhouse Comedy (Birmingham)
Third place: NCF Canal House (Nottingham)
Outstanding Contribution
Suzanne Rowland
For more information about the awards visit www.midlandscomedy.org
Share this page