Yuriko Kotani
Sometimes interviewing comedians isn't hugely glamorous - that phoner with Alex Horne as he did the weekly shop springs to mind (we reached a natural climax when he reached the checkout) - but at this time of year it can get quite exciting.
This week we catch up with Yuriko Kotani on the way to a popular event down in Somerset: something to do with a pyramid and a stone circle and a mighty Tor and Killers and lots of people in wild outfits.
West-Country Comic-Con? Nope, she's popping to Glasto for a nice Friday afternoon slot in the cabaret tent, which sounds like a pretty enviable gig, if you can hack the camping. But that's not what we're here to talk about. We're here to talk about Somosomo, her debut hour, which is currently previewing in advance of this year's Edinburgh Fringe.
What can she tell us about Somosomo?
"In Japanese, there is a proverb: 'The nail that sticks out gets hammered down,'" she says. "The show is about my journey to find my own voice by learning and experiencing cultural differences, embracing my individuality, and breaking the 'nail that sticks out gets hammered down' rules."
"And also I talk about racism."
"And sexism."
"And love."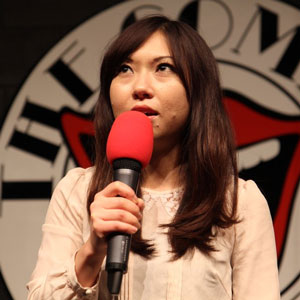 First gig?
A double act in London in January 2014. I tried to do a Japanese-style comedy called Manzai because I was unfamiliar with straight stand-up. Manzai consist of the 'boke' (funny man/woman) and 'tsukkomi' (straight man/woman). I did boke and wore suits too because I thought that's what many Manzai acts wear.
I wasn't sure whether we did well or badly as lots of the audience were family and friends of the acts on the same bill. But I remember I was torn between if I try again at a gig I was booked at in one month's time, or cancel it and never try again.
Favourite show, ever?
There are so many favourite gigs. But one very memorable one was my second ever gig at Freedom Fridge in Kentish Town, London in February 2014. I re-wrote and re-made myself from the first gig - changed from double act to one person. During my five-minute set I had laughs all the way through, and I remember I cried happy tears on my way home.
Worst gig?
The first King Gong at Comedy Store. Couldn't go near Piccadilly Circus area for six months. Then somehow my brain forgot about it and I applied again.
Who or what influenced your comedy life most significantly?
The League Of Gentlemen. I watched DVDs when I came to the UK and it blew my mind. Many years later, I saw them at Edinburgh Fringe in 2017 as they were presenting Edinburgh Comedy Awards. I was over the moon!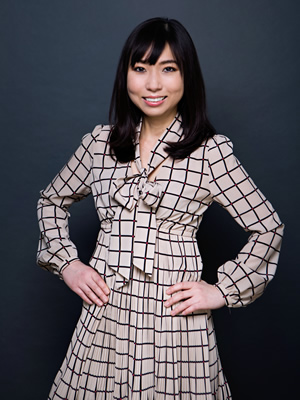 And who's the most disagreeable person you've come across in the business?
Me. After an interview or something I have to talk, I criticise myself like "Why didn't I say that bit?" or "I shouldn't have said that bit." So I'm now training myself how to ignore that voice.
Is there one routine/gag you loved, that audiences inexplicably didn't?
I can't think of any, as I usually stop doing that bit if I try many times and it doesn't work.
You've done some varied tour supports - any interesting experiences or audiences along the way?
The Puppetry of the Penis audience. I thought the atmosphere was as if audiences are going to take a rollercoaster ride. And it was a rollercoaster ride.
The most memorable review, heckle or post-gig reaction?
Many people told me "I love your deadpan style." I didn't know what the deadpan means nor I was having deadpan face. I thought I was smiling. But I watched a video of myself doing stand-up on stage - yes, I wasn't smiling at all. I looked angry at something!
How do you feel about where your career is at, right now?
Very happy. I never thought that I can do stand-up comedy. So I'm loving and enjoying the journey. Sometimes it's tough but it's like a climbing up the mountain or running a marathon - keep writing, keep gigging to get better!