Yasmine Day
Do they get much paparazzi in Penge, out there in the wilds of Bromley? They will now. On Sunday the splendid-sounding Bridge House Theatre Comedy Festival welcomes the Celine Dion of Dorking, Yasmine Day - ably assisted by character comic Jay Bennett - for a launch of Apollo 13 proportions.
"I'll be releasing my fifth debut album, Songs in the Key of Me, and performing a concert extravaganza that befits an international pop diva of my calibre," the bashful Day explains. "I've already ordered 500 CDs to sell from the boot of my Ford Mondeo after the show."
You can't buy class. That one-day festival does look pretty epic, in a likably leftfield way, from the bear-focussed Canadian Kate Hammer to the alt-comedy Avengers, Alwin Solanky's Wondersplash.
"There are 12 shows going on that day and so many great acts including Jen Ives, Sam Nicoresti and Andy Barr," says Day, magnanimously. "They're not famous pop divas like me. But they are all incredibly funny."
Also on board are Sam Carlyle, Michael Akadiri, Ali Brice and Ben Alborough (the alt-comedy Batman and Robin), the brilliant spectacle that is Michael Brunström, and lots more besides.
But now, let's go behind the music.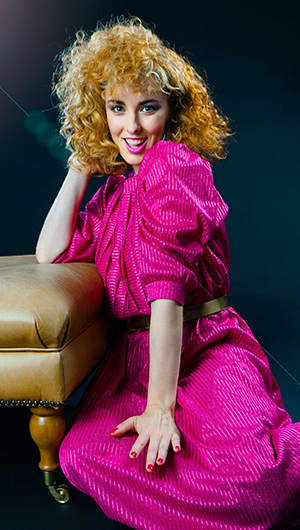 First gig?
It's quite hard to define exactly when my first gig was; I've been singing since I was born. Most newborns cry when they leave their mother's vagina, but I hit a perfect top C. And since then, I've lived by the motto 'All the world's a stage'. Someone famous said that once. I think it was Barbara Streisand... or maybe Michaela Strachan?
Favourite show, ever?
Probably my last concert extravaganza at the Edinburgh Fringe back in 2019 at the Pleasance Courtyard's Bunker 1. Some say it looked like a disused storage unit, but to me it looked like an arena as it had seats on all sides.
Worst gig?
I've never had a bad gig.
Which one person influenced your comedy life most significantly?
What do you mean by 'comedy'?
And who's the most disagreeable person you've come across in the business?
It's funny you say that. I have a reputation for being incredibly 'difficult' myself. But it's not my fault every single person I've ever met has not understood my vision.
Is there one routine/gag you loved, that audiences inexplicably didn't?
Audiences always love my routines. But one time I released 57 doves into the Swan Inn pub in Berkshire during a spectacular rendition of When Doves Cry by Prince. Unfortunately five of the doves got sucked up by the extractor fan in the kitchen. It was a bloodbath. But the number seamlessly moved into Purple Rain so it actually worked very well.
How were your lockdowns, creatively and generally?
I accidently got locked inside the Frog and Bucket in Slough after doing a quick change when the lockdown was announced. Everyone left me there so I had to live in the cellar for three months. But it was great because I made an album and a signature scent out of moss and empty bottles of J20. Again, you can buy Backcomb (Pour Femme) from the boot of my Ford Mondeo after the show.
Any reviews, heckles or post-gig reactions stick in the mind?
I've only ever had good reviews. One of my hit songs Papa Can You Hear Me (I've Fallen Down the Well), was received very well. One critic called it 'Hard to un-hear'!
How do you feel about where your career is at, right now?
I feel very good about where my career is. I've toured most pubs along the M25 and I haven't had any copyright infringement lawsuits this quarter.