Tom Taylor
Not to be confused with the young British actor Tom Taylor who's currently on the big screen in The Dark Tower and the small screen in Doctor Foster, the (also fairly young) British comedian Tom Taylor is throwing himself into a few roles right now too.
Taylor is "currently on tour with my first two Charlie Montague mysteries, The Game's a Foot, Try the Fish and The Man with the Twisted Hip which both performed sell-out runs this Edinburgh," he says. "Imagine Bertie Wooster as a detective and that's the show. Oh, and Bertie Wooster plays all the other characters as well (with varying success)."
Bally good show(s)! Now let's trawl back through Taylor's own varying successes.
First gig?
My first gig was in 2010. It was my second week at uni and I did an open mic night in town. I followed a poet who tanked so I think the crowd (of 60?) were excited by the idea of jokes. I gave them two jokes and smashed it.
The next day I went to my first meeting of York Uni's Comedy Society where the secretary of the society recommended this open mic gig as a good place to start. He then said he went last night and that all the acts were awful, especially the guy who followed the poet. I did not do another gig or attend another Comedy Soc meeting for a year.
Favourite show, ever?
My first weekend at The Stand. I was paid to perform comedy in a proper, purpose-built comedy club and that was a dream come true. I was thrilled and overwhelmed, it was an honour and a privilege to be booked and I still feel the same way now (please book me again).
Worst gig?
I once did a Christmas party hosted by a beauty salon for their most valued customers. There was a gargantuan dance floor with the glitterball ceiling light pointing directly down to create a lit performance space a good seven metres from the first line of tables.
I arrived and was told that the comedy section - me and my open mic friend who had done about ten gigs - would begin after the burlesque. A man walked out in a suit and a techno remix of Phantom of the Opera began to clatter over the 'Learn How to DJ' Fisher Price PA System. He proceeded to awkwardly take off his clothes in what was the most unerotic eight minutes of my life (goodness it was a long remix).
At one point he tried to nonchalantly flick off his shoe and it flew into the second row and hit a woman in the face. Then the Velcro trousers wouldn't rip off so he had to take them off leg by leg until it was just him with his particulars in a sports sock. He walked off and the DJ introduced 'Tim Tyler'. No mention of what I was going to do.
The weirdest live experience?
I did the first gig at some village hall (two terraced houses knocked through) in the Derbyshire Dales. I arrived very early so I could get a good half marathon of nervous pacing in before my stagetime. Exactly as I like it.
It also meant I was early enough to see the first group of audience arrive, head for the front row, turn all the seats round and sit down with their backs to the stage. The MC didn't reference this and neither did the opening act.
In the interval before I went on the group left and the barman informed me that village hall entertainment is booked by committee and they were the committee members who had voted against a comedy night being held as it would sully the good name of the village. I remember they all had to buy tickets. I cannot remember the name of the village.
Who's the most disagreeable person you've come across in the business?
Has anyone ever answered 'Tim Tyler' for this question?
Is there one routine/gag you loved, that audiences inexplicably didn't?
I do a Scooby Doo sock puppet routine which I adore but which flies at a 50% hit rate. But when it flies, my boy, does it fly! Yes it does, but it also crashes horrifically half the time.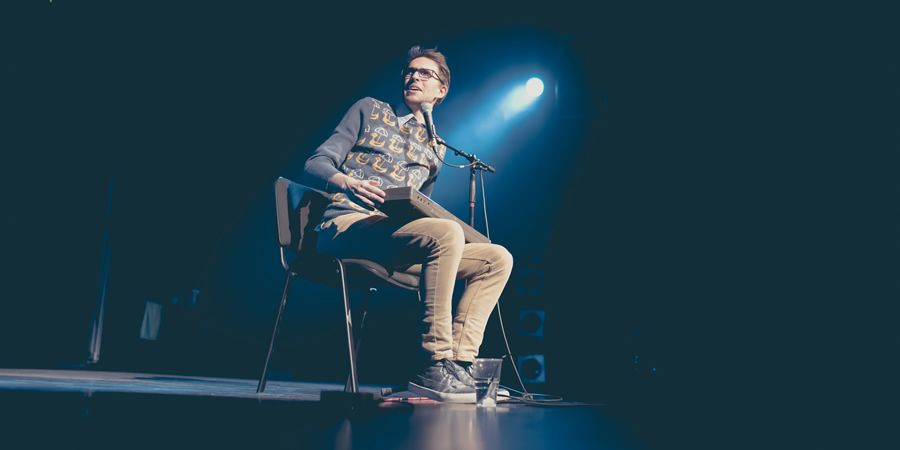 What's your best insider travel tip, for gigging comics?
Make a packed dinner. The rest of the green room will respect you more for your culinary forward thinking than for any of your jokes.
The most memorable review, heckle or post-gig reaction?
A man marched out of my solo show this year and aggressively said, "Charlotte recommended you" as if Charlotte had also recommended he punch himself repeatedly in the face. I could not sleep for a week and had to contact all the Charlottes in my phone to try and learn more about the man who hated me.
How do you feel about where your career is at, right now?
I feel lots of exciting things are happening at the moment and I'm really happy with the two shows I've written so far and the club work I do. But I also know I could be funnier. Much funnier. So I am working on that.