Tim Key
Every time of global turmoil needs its resident poet, and in the comfy-sofa trenches of the war on airborne droplets, that wordsmith is Tim Key, who's been knocking out some lovely stuff. Right now, he's firing off missives on several fronts.
First up, this Saturday, Key will grace a gala for the Best Medicine Festival, which the good people at Angel Comedy and Objectively Funny have put together. It's a week-long look at mental health and comedy's impact on it. Saturday's show also featuring Sindhu Vee, Jordan Brookes, and other fine acts. Have such online shows helped keep the blues from Key's own door?
"When the portcullis came down last Spring I had no big interest in doing online gigs," he admits. "I got asked to do The Covid Arms - already a massive success story a month into lockdown - and turned it down. But I did say 'ask again' because I guess I sensed I might soften. And when they asked again I said yes immediately and loved doing it."
"I asked Ed Easton (Geins/Tarot) if he wouldn't mind doing my music etc, as he'd done it a couple of times in normal times and he said yes. I did fifteen minutes of poems and talking to Ed and it really opened things up for me. Since then me and Ed have done about a dozen gigs together and it's been a right old laugh."
Of course, Key's online exploits have also been competitive, and a sporting contest that has gripped a grateful nation, like the Dick, Kerr's Ladies did in WWI.
"In the summer me, Mark Watson and Alex Horne did a little plotting. I think it was Mark who suggested breathing life into No More Jockeys. We did it one Thursday night in June or July. It was mad, so similar to real life. Lotta beer, lot of laughter and then - with some incredibly skilful editing - we got a show out of it.
"We've played it every week since and built it up into something we're proud of and, of course, appalled by. The mad thing about that show is I think it's natural home is YouTube, so that show kind of needed a pandemic to get it going."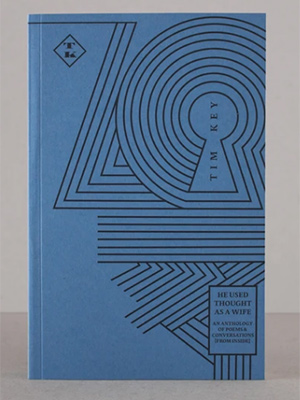 Meanwhile, he's also back in good old-fashioned print, and a timely book called He Used Thought as a Wife, with illustrator Emily Juniper.
"Emily and I had collaborated before on a kind of visual script of one of my stage shows. Her 'thing' is turning a live show into a visual representation on paper. She likes a good font. So after a month of scribbling stuff down about lockdown I called her and said, I think we might potentially have a book here. She breathed some skill and love into it and we spent the next six months making a book.
"She designed it, but also worked out how to do everything, and I mean everything else. She did the work of a whole publishing house and we released it at the end of the year. A few weeks ago Waterstones put in an order for some books and it felt so good. We're very proud of it.
"It's a mad artefact really as it is completely, unapologetically about lockdown. But people have been very nice about it. The edge has been taken off it by the fact that it is, to be fair, bananas. It's not a historical document, more an unrelenting, unhinged account of a man going mad in his flat."
Which is something lots of us can relate to, at the mo. But now let's revisit rowdier, crowdier days - and a lounge in South London.
First gig?
I'd done about ten stand-up gigs and stopped. I was fucking useless to be fair to myself. That was 2002, all done. Then my friend Breeno decided to put on a gig in his lounge (2004?). We kind of all hatched it together. Mark Watson and Alex Horne were the mainstays (their early stand-up careers had 'stuck' more than mine had), and Paul Foot was going to headline.
They asked me if I'd dust off the old stand-up, but the old stand-up was jizz, so I said I'd read some poems out I'd been writing. There were fifty people crammed into this lounge in Bermondsey. Each act climbed in through the window. So much of my act was fully formed when I climbed through that window, it feels weird looking back.
I had a dishevelled suit, opened a can of lager, read the poems off of scraps of paper and had Soviet lounge music playing under. Weird as it sounds, I climbed back out of that window thinking "oh, I'm onto something here".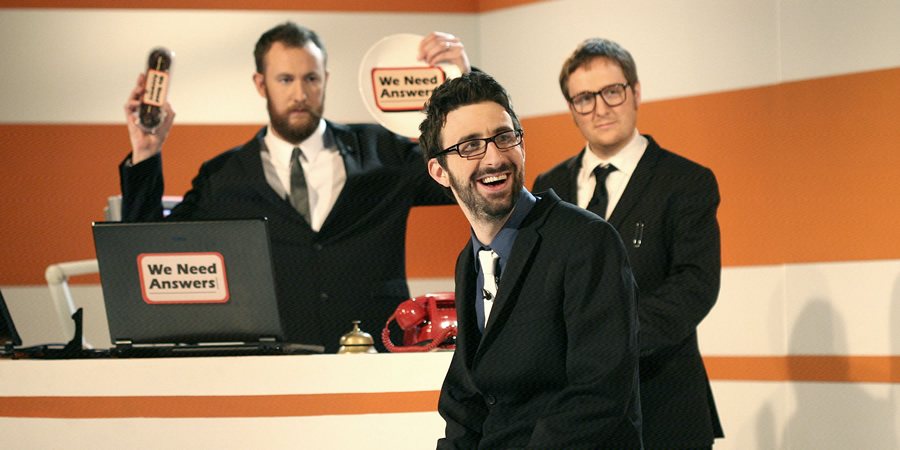 Favourite show, ever?
Me and Tom Basden have an infrequent double act called Freeze. Those gigs can be pretty fun. I love performing on my own, but God those late-night ones with Tom were fun. Simon Pearce (the late, great Invisible Dot) booked us into The Duke of York's once at midnight, round about Christmas time.
It was late, raucous, drunken and right in the middle of a kind of purple period where tons of interesting stuff was happening. And it's nice to share those moments with a fellow goon, so that one's up there. But I'm lucky, I've had some fun experiences on stage.
Worst gig?
Yeah well. I mean Kilkenny 2010 just about covers it. My whole act unravelled over 48 hours. It was bad enough I had my worst gig of my life, but then I kept beating it that whole weekend. Like when Sergey Bubka kept beating his own world record in the pole vault.
My final gig of the ordeal was a Sunday evening in front of 400 people. Pin drop silence. Perplexed people watching with real pity in their eyes. I remember thinking afterwards I've got two gigs to turn this round. I genuinely thought the thing had fallen apart. My next gig someone laughed, and I survived.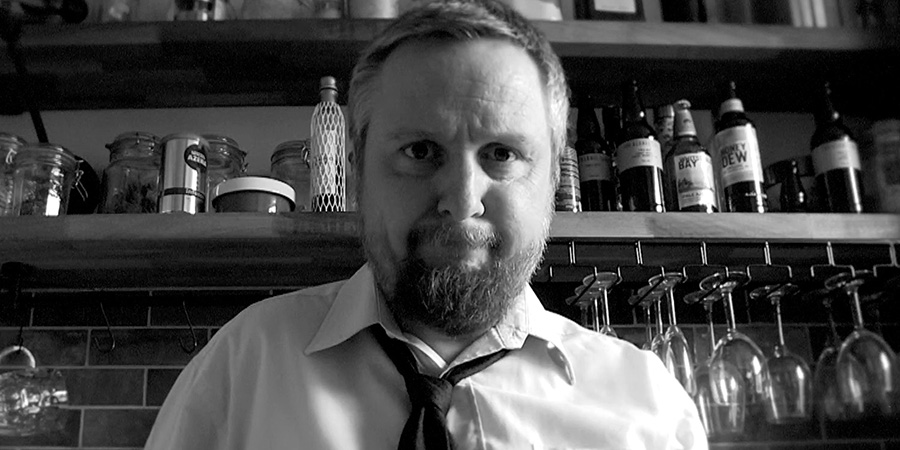 Which one person influenced your comedy life most significantly?
I'm lucky, I fell in with a group of people who were really good at this. Mark and Alex were there from the start. Having people around you who make you laugh and who keep doing amazing stuff is handy. You want to not get left behind, you try and be inventive.
It's easier when you're younger I think. We did some quite interesting things in our late twenties. Doing We Need Answers in Edinburgh in the mid 2000s was really special. I don't think you'd think to do that stuff if you didn't have people around you who were on the same page.
And who's the most disagreeable person you've come across in the business?
Lol, nah I've been lucky. No one too bad.
Is there one poem you loved, that audiences inexplicably didn't?
Great question. To be honest, the audience more than meet me halfway with my stuff. There's definitely some where the audience inexplicably like it. It's mad some of the poems they laugh at, but I'm just as bad. I'll read out a poem and me and them are on the same page, none of us know why it's funny but we're all on board. We just wave them through.
"Paul Hobbs is back"
My wife's face went grey.
"He's not staying here"
she whispered.
I started texting Hobbsy.
I did that one for about five years. Mad, really.
Any reviews, heckles or post-gig reactions stick in the mind?
Yeah, I did a pretty all over the place show in Edinburgh in 2007. I talked to my tech - the fantastic Sam Fletcher - a lot in the show. I was pretty brutal to him throughout and he dead-panned it back. Pretty funny. I mean I'm tearing into the poor soul at times, putting him in dresses, rebuking him etc. Well, anyway, the reviewer took that at face value, so that review didn't make me look great.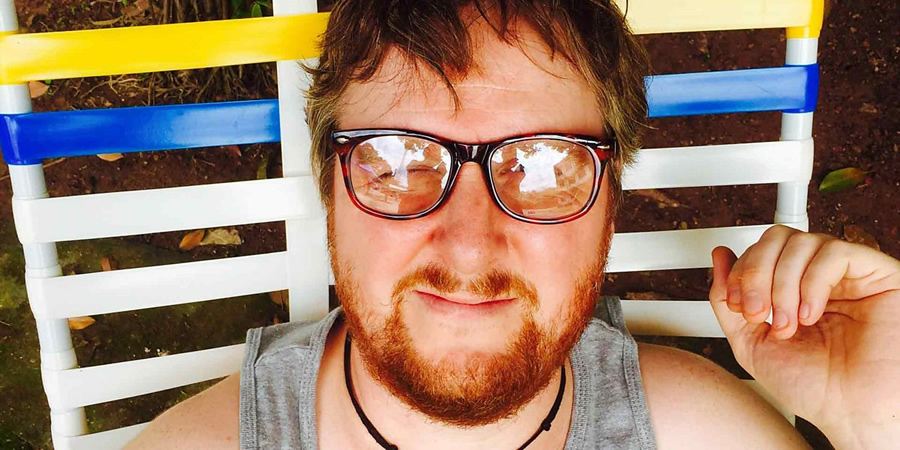 How do you feel about where your career is at, right now?
Yeah, fine. I'm pretty lucky, I have an audience, which is something I never take for granted. My career has never suddenly gone stratospheric, which means there's never been a moment where my audience has suddenly changed into something else. There's usually people in there who've been watching my stuff for ten years. And I really, really like that.
In the first edition of the book, Emily Juniper printed a ticket to accompany it. It looked like an Edinburgh show ticket. Don't know the significance of that but I'm sure there is one. I guess it's for the people who usually buy a ticket for my shows. This time there was no show, so hopefully some people who bought the book will have remembered what it was like to have a ticket to a show.
Something like that. My career's fine.