Stewart Francis
Retirement is a rare move for comedians. So much so that we can hardly remember anyone at the top of their game ever actively quitting before, without having it forced upon them, due to ill health, or ill behaviour, or the like.
But step forward Stewart Francis (or step back, perhaps) as he's doing just that. The pun-conjuring Canadian has been a popular fixture in British theatres since breaking big on Mock The Week and Live At The Apollo a wee while ago. His current tour - the aptly-named Into the Punset - will be the 60 year-old's last, and this is no hip-hop style bluff, apparently. Was there one moment that made him decide?
"No particular moment," says Francis, "just a belief that I've accomplished everything I wanted to in comedy."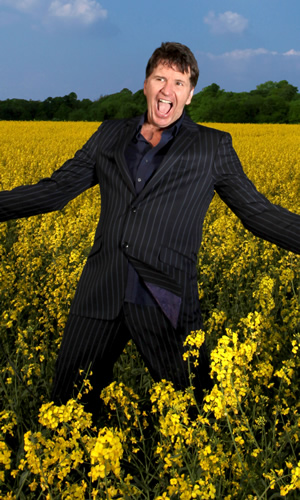 He's not finished with showbusiness though, as we'll find out below. So how will his stand-up era end?
"December 7th at the Hammersmith Apollo (book early to avoid disappointment) will be the last show of this tour and my last stand-up performance ever (sniff) and I'm confident that I'll be a picture (sob) of professionalism."
Kleenex everywhere. We know about the last gig, then, but let's now dart back to his debut.
First gig?
November 30th, 1989. Niagara Falls Yuk Yuks. An emcee named Donnie Coy introduced me to the audience, and my life was changed forever. That first stand-up performance felt different, because it was the first time I remember getting laughs from a group of strangers whilst wearing trousers.
Favourite show, ever?
See above. The only live performing I did before stand-up was a rather ambitious production of Bridge over the River Kwai whilst in kindergarten. 'Twas then when I first thought I had caught the acting bug. Turned out to be head lice.
Worst gig?
Probably Scunthorpe on October 13th [he's kidding...]
Which one person influenced your comedy life most significantly?
My biggest comedy influence is the legendary Rodney Dangerfield.
And who's the most disagreeable person you've come across in the business?
In my 30 years of comedy I have met so many lovely people, but I'd have to say one of the most unpleasant people I've met is Jerry Seinfeld. Dude's got bad energy.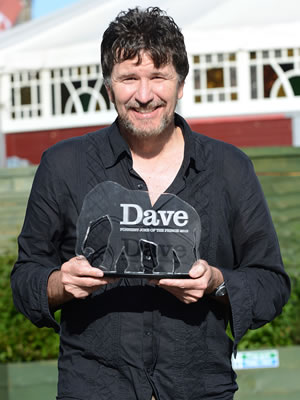 Is there one gag you loved, that audiences inexplicably didn't?
Of course not, how dare you.
Do you have any tips, for achieving longevity in this business?
Try to be as professional as you can both onstage and off. Always look to improve.
Are there particular reviews, heckles or post-gig reactions that stick in the mind?
Years ago a reviewer started his review by writing 'American comedian Stewart Francis...' Hilarious, he lost credibility on the very first word (FYI, I'm Canadian).
What are your plans, after stand-up?
After my final show on December 7th at the Hammersmith Apollo (book early to avoid disappointment), I'm looking to do a lot more acting (contact Victoria Lepper & Associates) and voiceover work (contact Wisebuddah). But I'm not really comfortable promoting my future plans...