Sleeping Trees
Bristol! Canterbury! Chester! Bath! South London! Sleeping Trees' World Tour is coming to you!
Now that might sound a wee bit weird, but note the italics. Having dabbled with high-concept sci-fi, western and mafia themes in previous shows, the much-admired sketch trio have wandered in a new direction for the latest opus. They've just enjoyed another successful run at the Edinburgh Fringe with it, and are about to take it back down south. I mean, that's definitely two countries, and Chester is practically Wales...
"Our new show is called World Tour, and is sort of the first proper sketch show we've written as a three," explains the Trees' Joshua Smith. "Our previous shows were more narrative driven and, while this one definitely has a story to follow, it's centred more on sketches. We're also in the process of developing a Christmas nativity sketch show that will be touring in December."
Makes sense. Touring it in July would be tough. Right, back to Edinburgh...
First gig?
Our first proper gig was at the Fringe. Nine years ago! We took our first show (based on Enid Blyton's Magic Faraway Tree) to the Little Cave at the Hive. We had no idea if anyone would come or even if they did if they would enjoy it - we were lucky enough to have great audiences, enough to keep us coming back.
Favourite show, ever?
It's hard to pin down a favourite, we've never had a bad gig at the Bristol Wardrobe, love that place. But I think when an Edinburgh gig really goes off it feels special, like you're part of something.
Worst gig?
8am, Isle of Wight, 13 business studies students in a 440-seater venue. I don't even think they smiled once. It was one of those "while you're travelling all the way anyway, you might as well do some extra gigs in the community" type deals. No one wanted it to happen but everyone wanted their money's worth.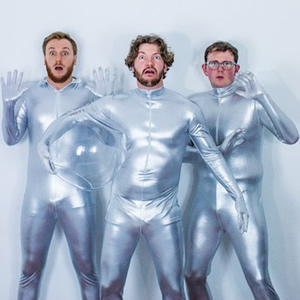 Harold Ramis reckoned the original Ghostbusters were: heart (Ray), head (Egon) and mouth (Peter). What would the Sleeping Trees' roles be?
James - arsehole
John - arsehole
Josh - arsehole
That is also a character reference.
Who's the most disagreeable person you've come across in the business?
Most people we've met are lovely. I've had a few encounters - who I won't name - where people won't acknowledge us because they don't think we can do anything for them, only to turn tail when some bigger comedian friends of ours turned up. Just be nice to people you meet, innit.
Is there one routine/gag you loved, that audiences inexplicably didn't?
Almost every show we write starts with a gag we think is going to be a big hitter and it bombs. Sometimes we refuse to cut it on principal, that way if it ever gets a laugh we know we've found our people.
We have one in our latest show which goes "is this your first time at the Great Wall of China? You never forget your first time. It's my first time too, or is it my second time?" It's silly but if anyone gets it I love them.
What's your best tip, for three sketch guys not going crazy on the road?
Remember that you're friends. Do friend things. Go for a beer, wander around the town, discover things. If you make it too work-like it becomes hard work.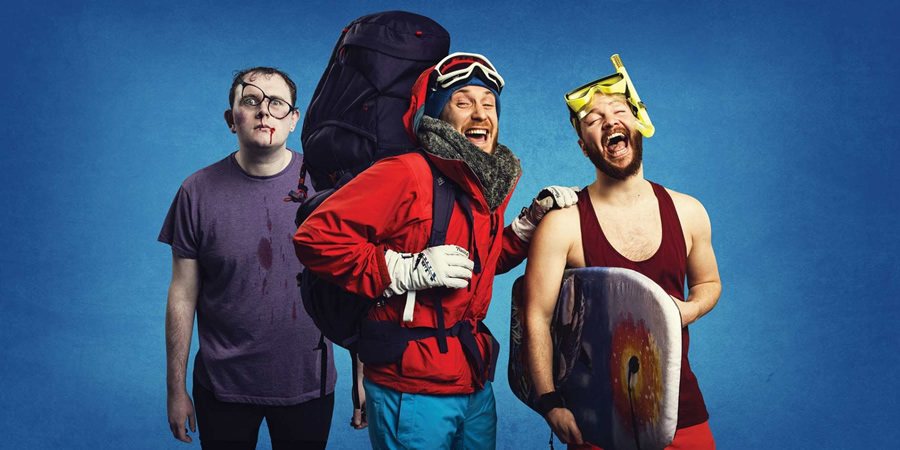 The most memorable review, heckle or post-gig reaction to your stuff?
A couple of years ago we made some family-friendly Christmas shows. When someone says they enjoy what you do it's always amazing, but when a child totally buys into the story and asks you questions for ages afterwards because they want to know all about the thing you've created, it's such a wonderful feeling.
How do you feel about where your career is at, right now?
I don't think we'll ever be happy in terms of settling, but we've certainly achieved so many things that I always thought we wouldn't. This year we've got some things coming up which I'm not allowed to talk about yet, but they've always been life goals of ours, and already I'm thinking "ok great, what's next?"