Simon Evans
Smart in so many ways - well, certainly sartorially and cerebrally - Simon Evans is currently pootling around this green and sporadically-pleasant land with his latest show Genius, which is really rather good. So much so that he'll be following it up with version 2.0 at the Edinburgh Fringe this August.
What is genius? Tricky question, but Genius the show is "the first step in my carefully plotted path, transitioning from Stand-Up comedian, desperately grinning Fool/Jester and corporate lacky to Intellectual Firebrand, Scourge of the Left and Agent of Chaos in the Era of Groupthink," says Evans. "Membership of the Intellectual Dark Website currently under review. Currently still available for hire in all former categories mentioned, until transition is complete."
Very wise - but where in the world was this Man of Sussex when he penned these words for us? All will be revealed.
First gig?
It was at the Fulmar and Firkin, a pub just off Holborn / Kingsway. Classic back room affair, Tuesdays (open spots) and Saturdays. Run by Sally Holloway. There were a few other acts on but I can only really remember Cat... Nielsen? Something like that, a Swedish Maths Lesbian, if I remember rightly, who was lovely and had lovely friends with her who laughed at me very generously and I was off. I often think if they hadn't laughed I might be doing something else entirely right now.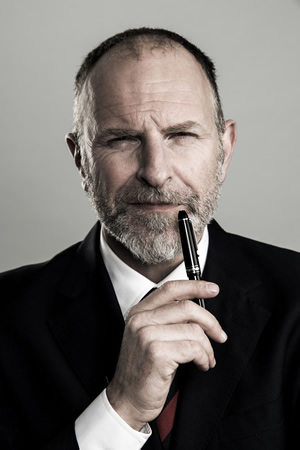 Favourite show, ever?
The Banana, a night about a year into my career when I was on with Al Murray and Phill Jupitus and kept my end up, arguably eventually stole the show. Given that they won't remember it even happened, it's my word against theirs.
Worst gig?
I think a late-night slot in the Fringe Club in Edinburgh, the infamous and unplayable 'bear pit'. I tried to step up the English public school boy schtick, rather than dial it back, in order to emphasise it as a joke but I don't think it landed... about six minutes in, out of a dark silence that was far more hostile than any tumbleweed could evoke, a single stern Scottish voice asked me with astonishing clarity and singularity of purpose "are you afraid a laugh?" I wound up proceedings pretty sharpish after that.
Who would you say is the biggest genius in comedy, if you were absolutely forced to vote for someone else?
This is a question one is often asked as a comedian and I usually prevaricate, hedge and demonstrate the safe amount of nuance, but in reality there's no question, it is Bill Burr. He is, worryingly, virtually the only one I know who is willing to confound the audience's own (liberal) prejudices and expectations without being boorish about it.
Norm Macdonald is also very funny but at the comfy end of his career now, maybe. Among British acts, I think Frankie Boyle is probably still the best joke writer, some real poetry in his nihilism. John Kearns was amazing last time I saw him. And Zoe Lyons is a total comedian, very much the Johan Cruyff of the game. Funny bones.
Who's the most disagreeable person you've come across in the business?
The truth is that it's probably one of the two or three most influential people in TV comedy and, while I've pretty much given up on getting any more chicken bones chucked in my direction, you can never be sure! So, as Falstaff has it, discretion is the better part of gossip.
The overwhelming majority of people you meet in this game are almost absurdly decent, friendly, generous and motivated by the Holy Fire. Even those that are occasionally troublesome are usually just struggling with some problematic brain chemistry or misguided sense of exclusion that a good hug would probably cure.
The only sad thing about touring, as against the circuit, is that you meet so many fewer of your old muckers.
Is there one routine/gag you loved, that audiences inexplicably didn't?
I'm struggling to think of one. I think the thing is, you only really love a routine, or I do, when it's been there for you. If it keeps letting you down, you start to feel less convinced. Like a player you are sure you saw potential in, that just can't deliver on match day. I do always trust the audience, ultimately: what I love isn't the jokes, it's the reaction they provoke.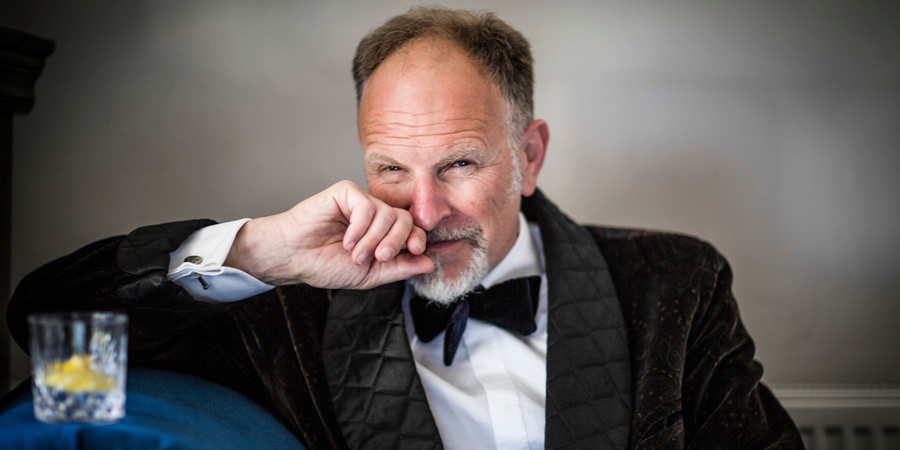 What's your best tip for keeping one's wardrobe in pristine order on tour?
Really good question. I am currently experimenting with very light travel, in two cycle panniers! Bike and train is the best way to travel as long as the weather doesn't kill you. I hate being stuck in traffic so much. But keeping suits smart is obviously the challenge.
Key is the cloth itself. I favour a very lightweight mohair and wool mix, amazingly crease resistant. Shirts you can iron out on the night, but if a suit gets fucked, it's fucked. Don't over cram when packing and wool/mohair should see you through.
I also think a little flourish of silk in the breast pocket adds a debonair distraction from gravy spots and grubby collars...
The most memorable review, heckle or post-gig reaction?
I think the most memorable post-gig reaction was at The Comedy Store auditioning for Michael McIntyre's Comedy Roadshow. I had a great gig and Michael came straight back to tell me I was in. It was very exciting, the Roadshow had properly broken quite a few acts in the first series. John Bishop, Sarah Millican and so on. In the event the second series didn't have quite the same game-changing effect on my or any career, but for that moment, I could feel the potential!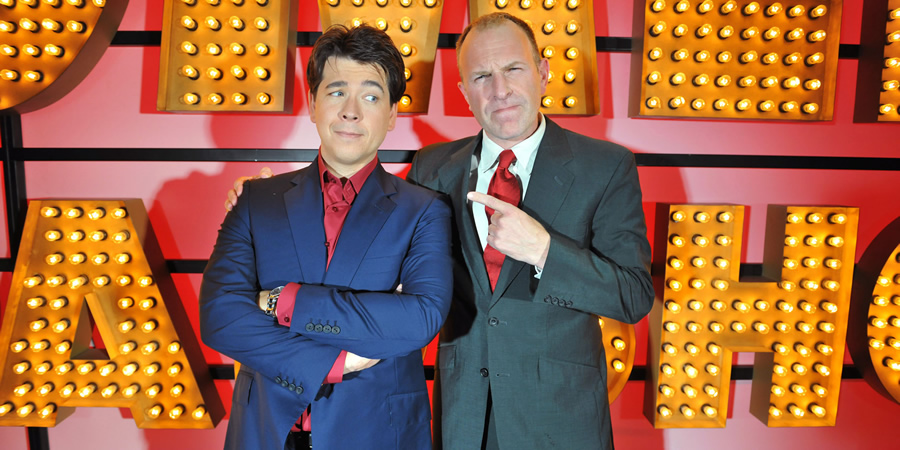 How do you feel about where your career is at, right now?
I think it's important not to enjoy life but always to entertain nagging doubts that you should be doing better, doing more, getting more offers and attending more corporate hospitality events at the Emirates.
Nevertheless, if you'd told me back in 1996, in The Fulmar and Firkin, that I'd still be making a living doing this, supporting a family, paying a mortgage and confronting nothing worse on a Monday morning than writing a Q&A for British Comedy Guide over breakfast in a lovely country pub in Suffolk, I think I'd have taken it.