Sarah Keyworth
You join First Gig Worst Gig fresh from Standon Calling, over in the Hertfordshire heartlands, and a Sunday set by Sarah Keyworth that will go down as a big festival highlight for many, possibly even topping Nile Rodgers, Lewis Capaldi and Dick and Dom's DJ Battle (who saw that successful career move coming?)
Let's set the scene: a sizeable crowd packed into the comedy arena were in heady spirits already, having all seemingly just arrived en masse from watching the witty young troubadour Capaldi on the man stage. Compere Thanyia Moore and first-act Eshaan Akbar revved things up, then Keyworth broke out of her hugely enjoyable and not un-edgy routine to check that all was cool with this very mixed-age audience.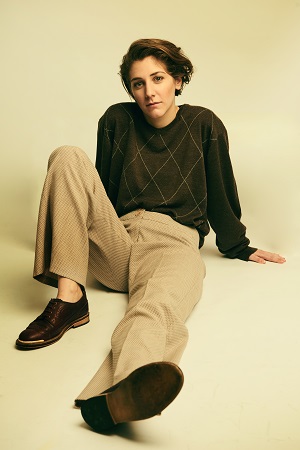 "What's the worst word I've used so far?" she enquired, and a nine year-old put his hand up. "Yes?" asked the comic, with slight trepidation. "Fuck!" yelped the nipper. Who needs material?
That's festival gigs for you (Dick & Dom getting a mighty crowd to shout 'Dick! Dick! Dick!' also leaps to mind). So with Standon being so close to Edinburgh - in the calendar, that is - we wondered if these random-crowd outdoor sets are a curious distraction, while comics frantically try to finish the new show that starts imminently?
"It's nice to take a little break and just enjoy a short set at a festival: people are always really up for it and happy to be supportive," Keyworth replies. So what can last year's Edinburgh Best Newcomer nominee tell us about Pacific, which has just kicked off at this year's Fringe?
"The new show is about my relationship with my girlfriend," she says. "It's also about strength and masculinity and gender roles. But it's funny, I promise."
The Standon set certainly was, before and after Sweary Kid. Beat that, Scotland.
First gig?
My first ever attempt at stand-up was at my school, for charity, and it was in front of everybody's parents and I ripped the roof off the place and in hindsight they were all just being polite.
Favourite show, ever?
My favourite gig to date was performing at the Melbourne International Comedy Festival opening gala earlier this year. It was huge, and I was too jetlagged to realise, so I just had fun.
Worst gig?
Ooh it's hard to choose, so many good ones. One time a guy threw a chair at me so I suppose that's up there!
Which one person influenced your comedy life most significantly?
My dad. He's the silliest man in the world.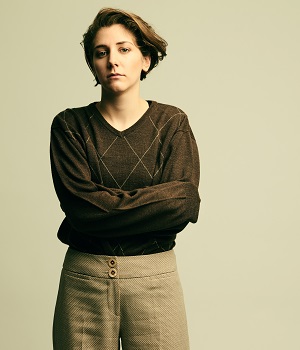 And who's the most disagreeable person you've come across in the business?
There's a bouncer at a club that will remain nameless. I have to convince him that I'm a comedian every time I go.
Is there one routine/gag you loved, that audiences inexplicably didn't?
I used to have a whole routine about how my primary school made you earn a licence to use a pen. It never worked. I loved it.
Switching from big outdoor gigs to that one Edinburgh room must be a culture shock: how do you keep it fresh?
I think I just feel very lucky to be doing it, so I enjoy each show. That keeps my energy up and my performance fresh.
Is there one review, heckle or post-gig reaction that sticks in the mind?
Nope, there are several very mean things that people have said. Oh god, there's so many. They float around my mind when I'm supposed to be sleeping.
How do you feel about where your career is at, right now?
I'm very happy with my career, it's going so well, I don't want to jinx it so I'm going to shut up now.