Sarah Callaghan
When the Edinburgh Fringe announced its fallow year a few months back, a lot of comedy folk sounded pretty relieved, chiefly for the clarity it belatedly brought, but also because a year off didn't sound a bad plan anyway. An intervention, almost.
Now that we're in late August, though, that lack of Fringe is starting to bite. The fans have missed their big comedy fix, and the lack of Fringe is being felt particularly hard by that city's fine venues. Thankfully some cool stuff is still happening.
Monkey Barrel would usually be hosting, what, about six million shows this month? So to slightly offset it they're staging a marathon real-and-virtual gig, which is impressively starry: too many big names to mention, really, so we'll point you to the Save Monkey Barrel flyer and say hello to Sarah Callaghan, who's well up for this mini Fringe.
"Yeah, they've pulled together some amazing acts!" says the effusive wordsmith. So how will it work? "Everyone is sending in a short stand-up set to camera and they are putting them together to be live-streamed, on 29th August. I'm sure there'll be lots of variety and crazy vids from certain acts, so I'm looking forward to watching it."
Tickets are available for a screening at the venue itself, and for the online stream, all via Monkey Barrel's crowd-funding page. And donations are very welcome generally, to help keep them afloat.
Actually Callaghan could do a decent little Fringe on her own, having applied her lyrical gifts to comedy, poetry and music in recent years, on the page and the stage; and there's a new show, Revolting, in the offing. Edinburgh 2021, perhaps.
In the meantime, let's travel back a few years, to the Edinburgh of the South.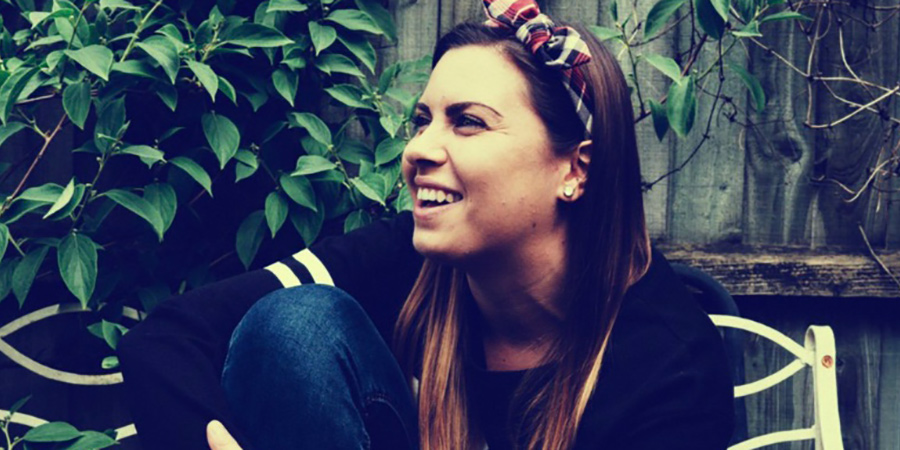 First gig?
Well, my very first gig was a showcase show after a comedy course I did at The Comedy School. Big up Keith Palmer! And I remember being mortified that my Grandad had turned up to watch me because my set had the C word in it. But I thought fuck it, I was so nervous I just had to do it.
So I do my set, it goes really well, I'm feeling happy and then I find out he fell asleep halfway through the show and missed my set anyway so it all worked out.
But my first actual gig was at some pub in Aldgate - I'm on after a Mumford and Sons tribute act. I do my set to absolute silence. I walk off feeling pretty bruised then the promoter tells me that the entire audience are Spanish and didn't understand what I was saying. The fact I did more gigs after this night and for the next 10 years confirmed to me that I'm mentally ill.
Favourite show, ever?
Sydney Opera House in Australia was pretty epic. The biggest audience I've ever experienced. It was the opening gala for the Sydney Comedy Festival and I had just flown in, I was super jet lagged so it was all a bit of a blur, but amazing. But the highlight for me was the backstage buffet. I must have eaten a million sandwiches and I have zero regrets.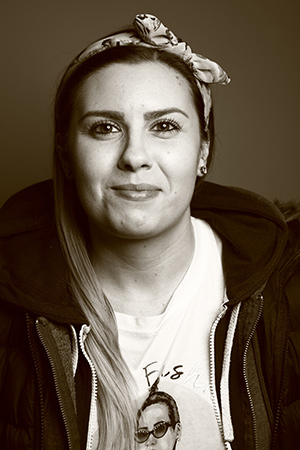 Worst gig?
Three words. Luton Football Club. Long story short - full of cunts, huge party at the front, tables and chairs all facing different ways, men talking at the back, terrible banter. I did half of my set then just walked off.
First and last time I've ever done that in my career and I felt awful for about two minutes but as soon as I got onto the motorway I was singing in my car. And I still got paid. Who's laughing now? Still not me, I'm broke.
Which one person influenced your comedy life most significantly?
I never wanted to be a comedian, it wasn't a burning passion or dream of mine so no one really influenced me in that way. I think the people who have given me gigs, believed in me, put me forward for TV stuff have been the biggest influence in my life. They are the people who have kept me going really and I owe them a lot.
I'm a working-class girl from West London, I came into the game at 18. I was just a kid really and I've had so many opportunities through comedy that I just wouldn't have had otherwise. Been to so many countries and festivals, met so many cool people it's just been mad really. It's changed my life.
And who's the most disagreeable person you've come across in the business?
How long have you got?
Is there one routine/gag you loved, that audiences inexplicably didn't?
Not really a gag but my entire show in 2016. I worked hard on it but not as hard as the year before and it showed. I tried to keep the faith but my audiences were having none of it. It nearly drove me to suicide but I can look back now at that time and laugh...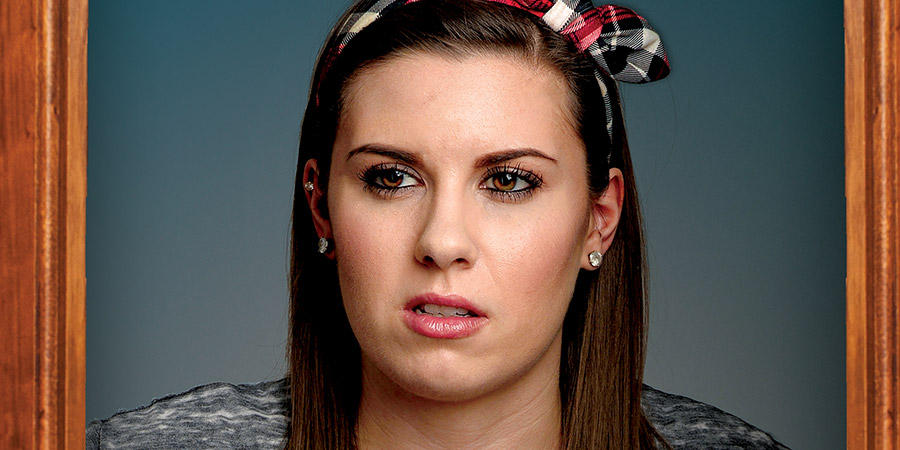 How has your lockdown been, creatively and generally?
I'm sorry to be one of those cunts but it's been great. I've been staying with my mum in Dorset, which has been lovely and nice to be away from the city while all this has been going on.
It hasn't affected me creatively, if anything I'm getting more done. I'm feeling more inspired than ever and just cracking on with it really. I got really into spirituality about two years ago so I feel prepared for this time! Lots of meditation and repeating good mantras, so I'm really just going with the flow of it all and feeling very grateful for my life and where I'm at.
My mental health dipped at the beginning when all my work got cancelled but once I accepted that and changed my perspective on things it got better. Comedians are built to adapt so that's what we have to do now. Just keep it moving.
Are there particular reviews, heckles or post-gig reactions that stick in the mind?
I get a lot of homophobic heckles which always astounds me, coz I'm not gay. I've had to write a joke addressing it because it's so weird.
I've pretty much been the same since day one in terms of my personality, I'm just me innit. But over the years I've had 'the female Lee Nelson', Vicky Pollard, any sort of character act, and now lesbian. I wouldn't mind if I was actually gay but I get the homophobic abuse with none of the perks.
How do you feel about where your career is at, right now?
Pretty happy. Very grateful. Lots of goals I've achieved and still lots to aim for so it's an exciting time. I'm proud of the last 10 years and I know the next 10 will be even better so I'm feeling nothing but positive.
The comedy industry is pretty fucked at the moment so it's hard to plan stuff or have many ideas about the future but it's going to be interesting to see how it changes and what the 'new normal' will look like. But I'm not done yet, I'll still be slinging jokes for a while. You think a global pandemic is guna stop me? You must be joking bruv.