Sadia Azmat
It's the time of year where many comedians' thoughts turn to Leicester, and the Leicester Comedy Festival which starts on February 5th and is the biggest comedy festival in Europe (and yes, Leicester is still part of Europe, despite a lot of people clearly thinking we're currently leaving the actual continent, for goodness sake...).
The Leicester fest is particularly significant as it's where many acts start and end their shows, often over the same weekend - a big finish for last year's show on the Saturday, an early bash at the new one on the Sunday. Top fun for everyone.
Doing some new stuff on the fest's very first day next Wednesday, in fact, is the excellent Sadia Azmat, who subscribers to our grown-up sister site, BCG Pro, should be familiar with: Sadia won a place on the writing team for Turtle Canyon's web series Content last year, via BCG Pro. She's also hosted her own BBC podcast - No Country for Young Women - while her stand-up is impressively life-fuelled and frank. And this Leicester gig?
"My show is a work in progress and it's really a look at my relationship with men," she says, "why I love them, and why I love to hate them. This includes my failed attempts at getting a man, my father and so much more! Would love you to all come and catch it."
It's a strong start. Speaking of which...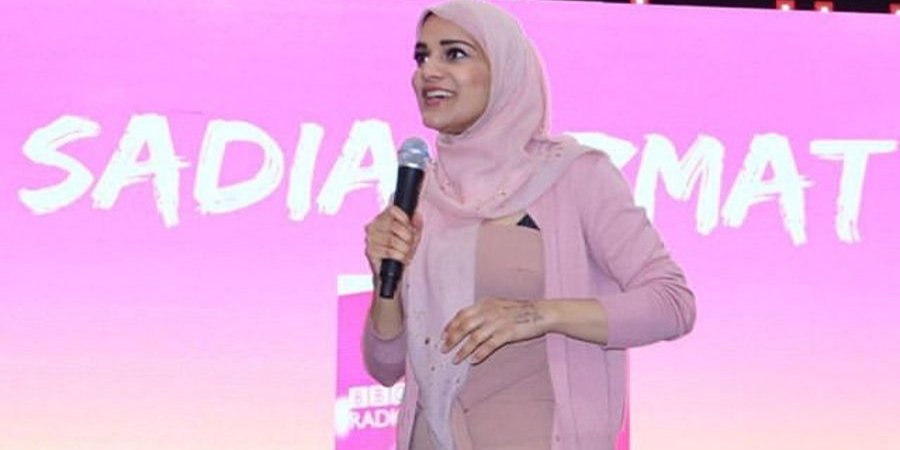 First gig?
Ah yes, I think it was in 2010 and it was a Funny Asian Woman night in Regent Street. Of course at the time I had no idea that was a big deal. It was so nice, I got a false sense of security, 'they must all be like that,' I thought. It was about 70 people and it went well: I still remember my knee shaking the first time they laughed, and that's the last time since!
Favourite show, ever?
This is tough to pinpoint because gigs can be great for so many different reasons. I gigged in Paris last year and that was pretty special for me as my first time abroad. It was an English-speaking night with a 150-strong audience; went really well, a mixed audience from around the world, some tourists. And it was on a boat.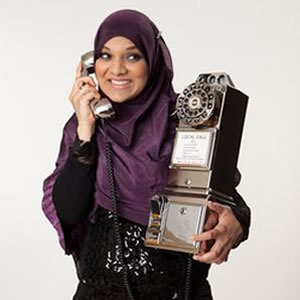 Worst gig?
Well, again, tough to choose from. I'd say one in a basement pub where a fight broke out between one of the barmen and another act's guest/partner - a verbal fight.
Which one person influenced your comedy life most significantly?
My agent, Chris - he's such an amazing and supportive individual and I am very lucky to work with him.
And who's the most disagreeable person you've come across in the business?
Wow - there's a few. Just joking, it's all good. There is a lot of negativity in the air and I try and stay out of that - I've got jokes to write.
Is there one routine/gag you loved, that audiences inexplicably didn't?
It happens - but it's part of the job to figure it out to make it work, or shelve it.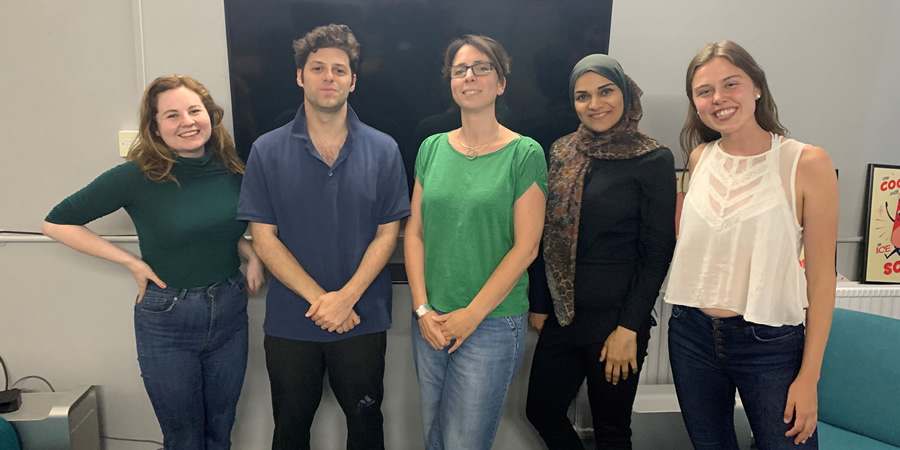 You've done some interesting web-sitcom writing - any tips for getting into that business?
Yes - so the web-series you mention is the brilliant Content (writers' room pictured above). I was fortunate enough to get a place in the writers' room through a competition. So I would say it's about creating opportunities any which way possible. Networking is helpful, but it's such a competitive industry.
Are there particular reviews, heckles or post-gig reactions that stick in the mind?
No, sorry, I try to not google myself. The audiences who do speak to me after gigs are really lovely and are super kind and friendly.
How do you feel about where your career is at, right now?
I'm very fortunate to be able to do what I love for a living. I have great people around me and it's an exciting time, so watch this space, as I have a few exciting projects in the works.