Patrick Monahan
Do you enjoy getting all knackered and sweaty outdoors? Or how about an evening of al fresco comedy? All bases covered.
This weekend (3rd - 5th September) it's the Bedford Running Festival, which sounds excellent if you like that sort of thing. And on Friday night they've a big event that's very much in our wheelhouse: Comedy in the Sun, which also happens in Russell Park, but is more about standing/strolling/rocking back and forth.
It's a real gold-medal-relay-team of a line-up, too: the increasingly brilliant star of screen, stage, bookshelf and everything else, Sara Pascoe; proper stand-up royalty in Jo Caulfield and Bob Mills; and the bloody-hard-to-follow crowd favourite Patrick Monahan. And they are raring to go.
"It's been sooooo good to be back on stage, I didn't realise I could miss something so much," says Monahan, of life after lockdown. "It was like eating chocolate again after giving up sweets for lent."
Our favourite Irish/Iranian comic kept fairly stage-fit during the downtime - "I was lucky to have done loads of Zoom and online gigs so managed to keep some performing going" - so is he doing pandemic material now, or steering clear?
"Yes, I'm managing to mix up loads of lockdown/covid material with everyday observations and routines about life," he says. "The coronavirus has been too big to ignore, to pretend the pandemic was just a weekend away is too much of a stretch. And also, we're comedians, we have to take the mick out of what is happening so that we can laugh about life and get on with it!"
He's not wrong. Now Patrick Monahan, on your marks, get set-list ready, and...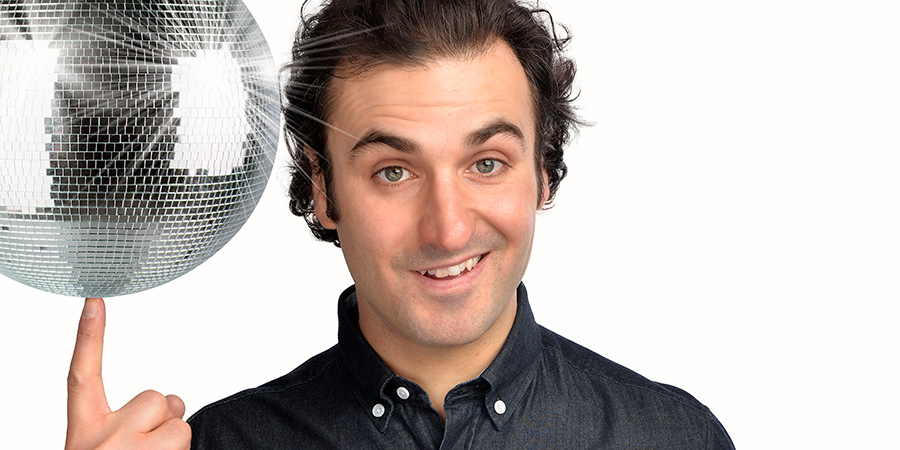 First gig?
You never forget your first gig, it's like your first date or the first time you get arrested or go to prison... you get the gist.
It was back in 2000ish, at a venue called The Purple Turtle in Islington which I think is now a bunch of luxury flats. The room had about 20 people in, and I didn't realise 16 of them were acts going up on stage. There was three hairy bikers sat at the bar, with their back to the stage, and a young couple who were Portuguese sat on the table who didn't know there was comedy on and spoke no English.
Because I didn't know anyone I went and sat with them. They looked more nervous than me, I thought they were going up on stage too. They weren't, they were just trying to have a quiet drink and didn't realise this gig was about to start around them. And why I was sat on their table smiling at them.
The stage was a pallet placed on the floor by the front door, so anytime anyone came in or left, the door whacked the stage. Making the new act on stage even more off balance and distracted.
No one came in. Only people left.
The compère said "do five minutes, try not to walk off after one minute, try and last at least three
three." I had never done a gig before in my life. It was like being on a funfair ride, you are so nervous waiting for the ride to start, for the MC to call your name, for the screaming to really start!
When he called my name to go on, I remember walking up to the stage as if it was last night, I can still remember it so well.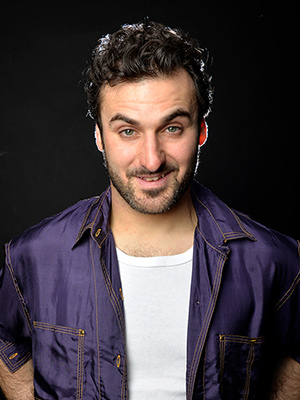 That's what we like to hear...
For some weird reason I felt less nervous walking to the stage and standing there than I did sitting down. I was worried I would forget stuff. I didn't forget stuff, I just didn't remember what order or what way round.
But I was loving it, even though I don't think the audience (three bikers and a Portuguese couple) were. Then just as I was starting another routine, I saw the MC waving a light at the back of the room! I didn't know what it meant as he hadn't explained this before going on. I thought he must have taken an ecstasy pill or MDMA earlier in the day and it had just kicked in and he was now having a rave at the back.
He kept waving, I eventually wrapped up and cut short what I was saying. When I came off he said to me "you've done seven and a half minutes, you're only meant to do five!" I said "I'm really sorry I thought I'd only done two minutes." It felt like I'd been on stage for about 20 seconds.
Some things never change.
Favourite show, ever?
Too many to mention, but every tour show I do has that special feel to it. When I did my last tour show at a packed Middlesbrough Town Hall and filmed it for one of my DVDs has to be a highlight.
It's a double-edged sword because you always have an advantage when you're playing in your home town, but also the expectation is so much higher so the pressure to deliver is high too, which makes for an even better night.
Worst gig?
It sounds weird but the toughest gigs actually make you better and so much more positive after. Not straight after but days or weeks after. It's like being a boxer and being punched in the face. Then when someone comes to punch you again you're like "yeah, so what mate, try another fist, I've already had one like this before."
I have done and do a quite a lot of corporates and they can be great fun. But the hardest time was the first time, like everything you learn from so many mistakes. I was given advice about corporates to just do your best 20 minutes, hit it out as if you're recording a set for the TV camera.
The only problem is people at a corporate haven't come to see a stand-up set being recorded for TV, they've come to eat, drink, network, win or lose an award and get drunk. I learnt that you need to engage them first, before talking at them as if they've come to see you at the Royal Variety Show!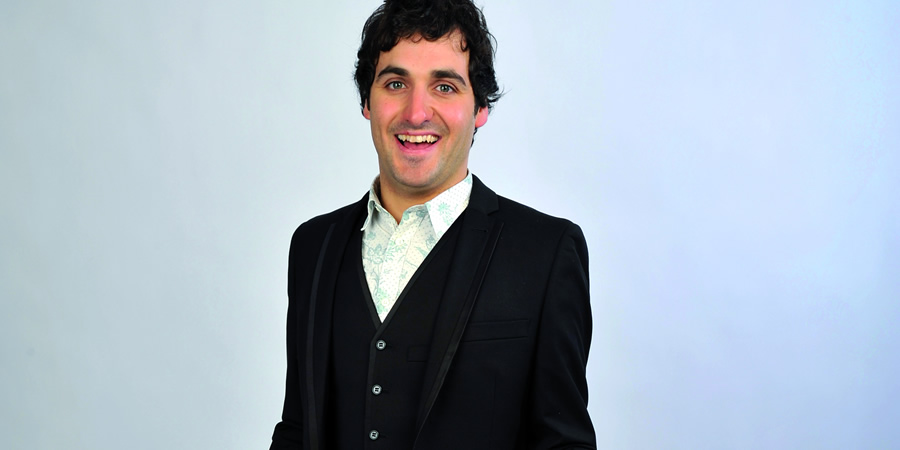 Which one person influenced your comedy life most significantly?
Robin Williams, Richard Pryor and Dave Allen, all showed how comedy is much more than a simple joke or one-liner. It's about personality, it's about real-life experiences, and how even if you've had a tough start in life, the underdog can always come through.
And who's the most disagreeable person you've come across in the business?
Myself! I think 'oh this is a good idea if I do this or try this or go down this route.' Then I argue with myself. Then I argue with my agent about why I don't want to do this or do this instead. I think anyone who wants to stand on stage each night and talk to a room full of strangers will have slightly different wiring (or wires loose) to a 9-5 worker.
Is there one routine/gag you loved, that audiences inexplicably didn't?
Every preview of my Edinburgh show from 2005 to 2015, give or take a few years. The best thing about previews is that the audience have to suffer with you, so that if/when they come back to see the polished show on tour they think "Jesus, how the hell did he manage to twerk the material to make it work like that?!?!"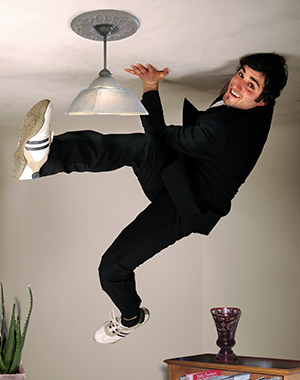 How were your lockdowns, creatively and generally?
I'm someone who likes to do nine gigs a week and not moan! I love gigging, I love travelling cos it's a different town, a different crowd, a different vibe each night. But when the first lockdown hit, it was like being in prison for a crime I didn't commit.
Luckily I managed to keep up the writing and then learnt how to film and edit my own sketches to stick out on social media. And then did regular Facebook Live and Zoom shows. Even now after the lockdown I still do my weekly Zoom stand-up show every Tuesday night to a beautiful regular core audience.
Any reviews, heckles or post-gig reactions stick in the mind?
I remember doing a late-night show during the Edinburgh festival, about 2am on stage, the crowd was pretty drunk but the majority were lovely and up for it.
There was a large table of posh student/young people who had been heckling all night. By the time I got on, I played to the rest of the crowd and when they heckled I took the mick out of them for being posh. Then the whole table stood up, and as they walked out in the middle of my set, one of them through a full pint glass of beer at me on stage.
Which just confirmed how posh they were. There's no way working class people would throw a full pint at Edinburgh festival prices, they'd at least drink most of it first then throw the glass.
How do you feel about where your career is at, right now?
We are so lucky, as comedians we only get better with age, we're not like footballers or boxers who have a short window if they're going to make an impact.
With comedy it's different, you get better as you learn more stage skills and writing craft, and get more life experience.
I have been so lucky that I can now constantly tour yearly and do all the festivals in between.
The next stage in my career is to build the tours to hopefully do more overseas/international shows.
And to finally finish my scripts for (kids) books, plays and documentaries. As well as keep writing new comedy tour shows.
I'm having the best life ever but please, no-one eat any more bats cos we can't handle another lockdown for at least another 10 years...