Njambi McGrath
The comedy world may have turned upside down over the last 18 months but there are still a couple of well-established milestones that make it clear you're going places: (1) A Radio 4 show, and (2) a run at the Soho Theatre. Njambi McGrath has both of these going on at once, and they're not just any old shows.
"My Radio 4 series Njambi McGrath: Becoming Njambi is a satirical exploration of a person from a former British colony," McGrath explains.
"There's a vague understanding of what it means to be colonised and the impact of brainwashing, and how the brutality of subjugation impacts on Africans to this day. There's amnesia about the impact the British Empire had on people round the world and British people being given only bits of the whole truth.
"The truth of the matter is, you don't turn up to take people's land and destroy their culture without a fight. And that fight was brutal and ugly. My tribe was forcefully evicted from their land, families separated with children being taken to boarding schools in order to detribalise them. The curriculum was about white men's achievements, British literature and ways of life which left and leaves a void in our identity.
"There's impertinence to people trapped in that void and pejoratively known as 'coconuts' which mean brown on the outside and white on the inside. Those who haven't reached the enlightenment of understanding one's origins and still in the purgatory of their identity are seen as sell-outs. This is that journey for me getting to understand who I am and why my father was so dysfunctional when I was growing up, and how I came to view the world with white-tinted glasses."
That series is currently airing, on Radio 4 and BBC Sounds. Meanwhile the Soho dates are next week, Monday to Saturday.
"For my Soho Theatre show [Accidental Coconut] I explore the same themes but it being a live show means I am not constrained by broadcast codes," she says, "so there may be some swearing."
Quite right too. Now, back to the café.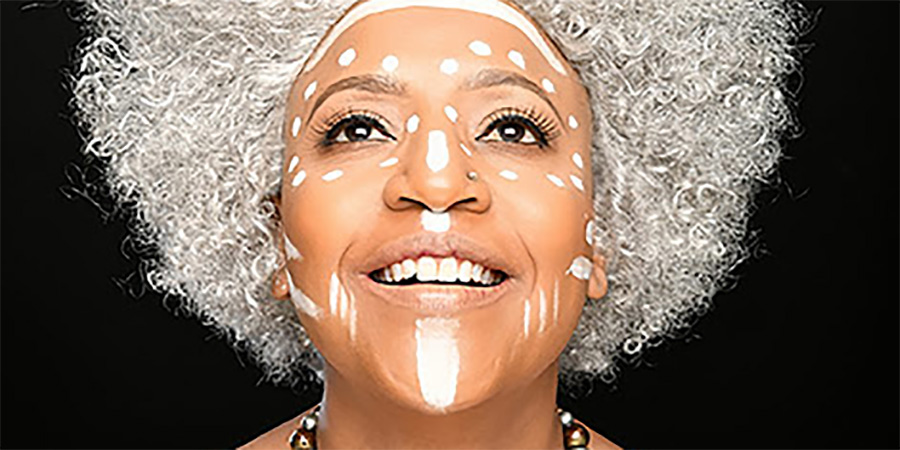 First gig?
My first gig was at The Comedy Café in Shoreditch in front of 200 people in December 2010. I didn't know that one could do comedy courses or even try out material in smaller clubs, so I went all out. My set was 'interesting' and I am glad my friend stopped me from having fake armpit hair on stage. The audience were kind, but I never did that material ever again!
Favourite show, ever?
Comedy competitions are tough, and comedians dread them, so when I got through to the finals of Hackney Empire NATYS (New Act of the Year) in 2019, I never expected to emerge as the winner. I was thrilled.
Worst gig?
The most bizarre show I ever did was a gig in a rowdy pub and a drunk man got on stage and started re-enacting my material, and he was getting more laughs.
Which one person influenced your comedy life most significantly?
Whilst still living in Kenya, a friend brought two cassettes from her cousin in America, and we listened to Eddie Murphy and Richard Pryor and I was blown away.
I know she is controversial, but I love the acerbic wit of Joan Rivers.
And who's the most disagreeable person you've come across in the business?
There are two comedy promoters who schooled me on my comedy routine, one declaring that I did not even have five minutes of material. The other one, when I emailed him for a spot, he went out of his way to tell me I was shit and that I should delete his contact from my emails.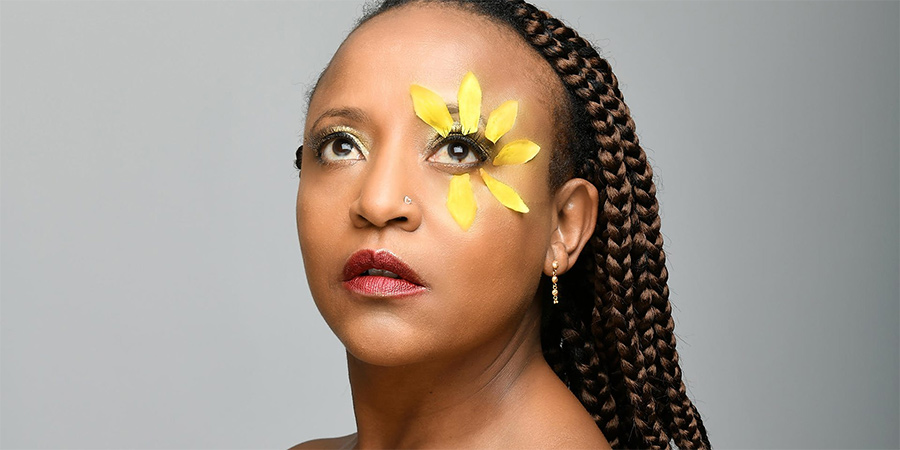 Is there one routine/gag you loved, that audiences inexplicably didn't?
I love doing my Somali boyfriend joke and these days it gets a groan, but I know it's a brilliant joke.
How were your lockdowns, generally and creatively?
Lockdown was a double-edged sword, it gave me time to write a book which subsequently became split into three books (still on the production line). It was nice to have the space and time to write. On the downside, several projects I was working on were stalled and pushed further down the line.
Any reviews, heckles or post-gig reactions stick in the mind?
I did a show in Edinburgh called Devil's Doorbell and I was looking at people's forgiving attitudes towards different things, a man waited for me so he could tell me about the evils of FGM.
How do you feel about where your career is at, right now?
I am feeling great at the moment, thank you for asking.