Nadia Kamil
Who would get your vote as the Greatest Ever Welshperson? Shirley Bassey? Tom Jones? Ruth Jones? David Lloyd George? Laura Ashley? Katherine Jenkins? Richard Burton? Rob Brydon? Anthony Hopkins? Rhod Gilbert? Charlotte Church? Dylan Thomas? Neville Southall?
Nowadays Gareth Bale might well win the popular vote, but surely in with a shout is that influential left winger from the 1940s, Aneurin 'Nye' Bevan. He wasn't quite so hot on flying volleys or fancy hairdos, but did invent the National Health Service.
Yes, Nye's NHS turns 70 in July, and to celebrate, National Theatre Wales is staging a month of events across the nation. Another great Welshman, Gruff Rhys from the Super Furry Animals, has written an anthem for it (he's also doing a run at the Edinburgh Fringe this year, incidentally). And of particular relevance to this slot is the star-studded show at the Lyric Theatre, Carmarthen on July 21st.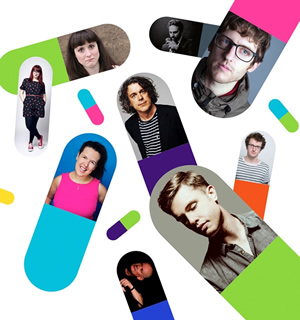 Laughter is the Best Medicine is headlined by Alan Davies and also features Nish Kumar, Elis James, Angela Barnes, Steve Day, Ed Gamble, Rosie Jones, Jonny Pelham and Isy Suttie, all talking health-service stuff. We've plucked out a particularly interesting act though: Nadia Kamil, who's reversing a trend, comedy/medicine-wise. A good few doctors have ditched the profession for stand-up over the years; this multi-talented comedian/actress is doing the opposite.
"I just finished my final exams for my first year of graduate medical school," says Kamil, when we enquire what she'll be doing at that gig. "I think my brain leaked out into a moon cup sometime in October because of how hard medicine is, so I may not sound very coherent and may occasionally just shout words like G COUPLED PROTEIN RECEPTORS! ASTERIXIS! BRONCHOSPASM!"
Which sounds like an old song by The Fall - nothing wrong with that. So how's she feeling about such a significant gig?
"I'm low-key severely nervous about this show because I haven't really gigged since embarking on this frankly ludicrous career change and the funniest thing that's happened to me this year is a lecturer saying 'pee and woo' instead of 'wee and poo'. Also the NHS, Wales and the number 70 are all very important to me and I desperately don't want to let any of them down."
The very thought. Now let's see what she can recall about her old job.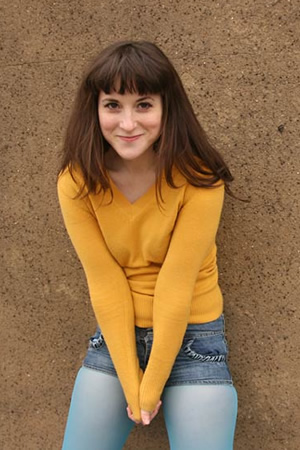 First gig?
I don't remember anything except medicine now. I think I was 19, it was at university and involved parietal cells excreting protons and chloride ions to digest the audience. If I recall correctly they chuckled away as they dissolved into the chairs of the theatre, before exiting into the duodenum. Brunner's glands, eh? So funny.
Favourite show, ever?
I've had some tremendously marvelous gigs, it begs the question - why stop doing them in exchange for feeling like a huge doofus who has to look at pathological anuses far more frequently than anyone would imagine?
Shows at Mach Fest are always such a delight. The audiences really let you try stuff out, and there's something really magical about playing a racist bellybutton in the original parliament building of Wales from the twelfth century.
I once did a gig on a cruise around the Bahamas to an audience of adorable nerds. Iesu Mawr [that's 'Great Jesus!' in Welsh] - why have I abandoned my Caribbean cruise lifestyle for prodding horrifying slices of people's embalmed heads?
Worst gig?
My double-act was once brought onto stage to boos, orchestrated by the MC who didn't want to leave the stage. About as fun as a mutation in the P53 gene.
Ever injured yourself onstage - or performed while incapacitated?
At Leicester Comedy Festival one year, I was experiencing quite the migraine. The audience was not on board with our set as it was, so I just gently lay down at the front of the stage, facing away from the lights and the crowd, curled into a foetal position. The other acts at the back of the room thought it was hilarious. The mechanism of migraine is largely not understood. Much like my best material.
Who's the most disagreeable person you've come across in the business?
If you've ever had a long car ride with Elis James you'll know it can be three hours of powerfully satisfying deep life chats and jokes or it can be three hours of him doing an aggressive cockney character having a conversation with himself as a camp Northern Irish lad who loves books. Art? Maybe. Relaxing? No.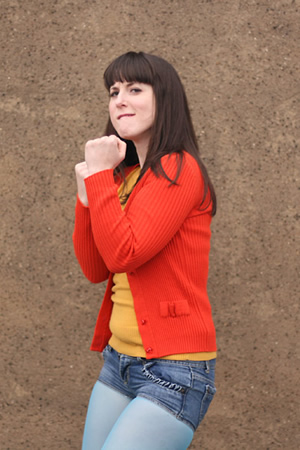 Is there one routine/gag you loved, that audiences inexplicably didn't?
Just one? No one thinks I'm as funny as I do. I did a character called Barbara whose catchphrase was "I like a carpet in the bathroom!" in a New Jersey accent. Now I'm beginning to remember why the career change.
What's your best health tip, for working comics?
I've learned so much about self-care this year. Sometimes you just need to take the briefest of little moments and watch every single episode of Queer Eye... before getting back to the grind.
Also sleeping with a dreamy French guy can really help with mood. When you hear him say your name in his accent, it's like finding out your heart murmur that you discovered with your own stethoscope during clinical skills doesn't need treatment. Gosh, studying medicine is such a universal experience.
The most memorable review, heckle or post-gig reaction?
Definitely when a nurse practice manager came up to me after seeing my bit about cervical smears and explaining the problem isn't with vaginas. In her words: "It's beautiful down there - it's the stinky cheesy feet that are awful!"
How do you feel about where your career is at, right now?
I'm paying £10k a year in fees to be an overworked public servant in three years' time. So, I'd say my career right now is in the Columns of Morgagni. Thankfully, due to the magic of SSRIs, I feel great about it. BRONCHOSPASM!