Myra DuBois
Quite probably the only First Gig, Worst Gig contestant to cause a row between Boy George and Piers Morgan - according to certain newspapers, anyway - Myra DuBois has been on lots of lips this summer; in a safe, legal, socially-distanced sense (well, as far as we know).
British cabaret's top hostess with the mostess took on the mass hysteria of TV institution Britain's Got Talent and went impressively long and deep, tickling the right judges in all the right places. They won't forget that semi in a hurry.
Away from the tinsel and tears of prime-time ITV, meanwhile, DuBois has been giving something back to fans in need, like a West Riding Oprah Winfrey. And having moved her self-help show to the web, geography is now no object. If you've got issues, put down those tissues: Myra's on your wavelength.
"A Problem Shared was a happy lockdown accident!" DuBois reveals. "Everything was in place for us to take it to the Edinburgh Festival Fringe and then wham! Miss Rona slammed down the breaks on 2020.
"I was left with a concept for a show, nowhere to do it and legions of AdMyras (the fans) sat at home crying out for a way to connect with their idol (me). It was obvious! It was time to take the show online! The timing was perfect, if ever there was a time to solve the problems of the nation; it's now!"
She's not wrong, and the next A Problem Shared happens on the 28th, right here. But whose shoulder did Myra cry on during her own tumultuous summer?
"Me? Well, I have my own my personal wellness guru: Guru Malcolm. He's an ex C of E minister, excommunicated for writing Twilight fan fiction who now runs a Wellness Detention Centre in Lytham St Annes.
"I check in from time to time when the need for self-care arises. I was there when I found out I was a BGT semi-finalist actually, I was ingesting a sedative on the tranquilly lawn when the email came through!"
Pills and spills. Now let's ride back to the salubrious nightspots of South Yorkshire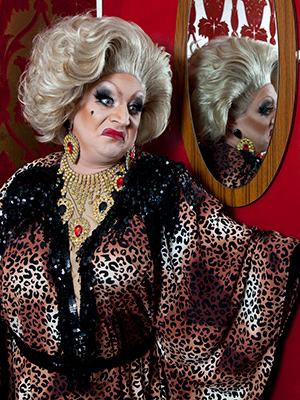 First gig?
Depends which one you mean, love. Do you mean the first gig I ever did, all those years ago when, aged 18, I put down the glass-collecting basket and picked up the microphone in a smoky Rotherham Working Men's Club when I was still known as Myra Prescott?
Or do you mean my first gig when I moved to London to begin my transition into a star and became 'Myra DuBois' accordingly? The latter was at Madam Jojos, may she rest in peace. At a burlesque night with a line-up of amateur strippers would you believe. I miss the old Soho!
Favourite show, ever?
Singing a medley of Abba songs at Prince George's fifth birthday was a particular highlight.
Worst gig?
Princess Beatrice's hen-do. They left that Slug and Lettuce in a right state!
Which one person influenced your comedy life most significantly?
Quite offensive to suggest my life is a comedy, really, isn't it? I would say I'm more of a gripping thriller with moments of tragedy, if I were to dramaturg myself.
And who's the most disagreeable person you've come across in the business?
There's this woman who works in the London Bridge branch of a well-known coffee retailer and let me tell you, she's a right snooty piece of work. I'm sure she always gives me full fat when she knows full well I said skinny. Her.
Is there one routine/gag you loved, that audiences inexplicably didn't?
Routines and gags are a bit, can I say it, low-brow when it comes to describing what I do. I'm a singer, yes. An actress? Of course. Model? Muse? Need you ask? But 'comedian'? Sorry, there's something a bit cheap about that phrase. Do people laugh at my shows? Yes! Because it's a release. My performances are a massage for the soul, and how could that ever go badly?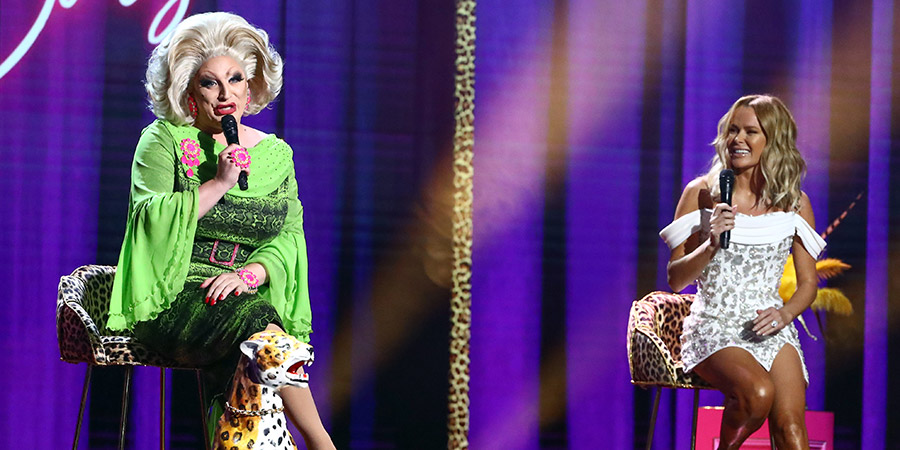 What advice would you give someone thinking of taking on a TV talent show?
Try not to do it when a virus is ravaging the globe if at all possible.
Are there particular reviews, heckles or post-gig reactions that stick in the mind?
Yes the Cats movie got absolutely hounded didn't it? Unfairly I thought, because I quite enjoyed it. Even Judi's fur coat!
How do you feel about where your career is at, right now?
Again, 'career'. A very selfish term that suggests I'm doing it for me. I'm not. I do it for my public! And am I happy with where they are right now? Well, you can't have everything can you?