Max & Ivan
Gigs! Real live human people, on stage, right in front of you. Yes, a lot of us are now cooped up again, but there are lights at the end of the lockdown tunnels, and two of the brightest are Max and Ivan-shaped.
One of our finest comedy duos, the Peep Show and W1A alumni have conjured an enviable canon of long-form live shows over the last decade, and they've now decided to restage six extravaganzas in one week, the absolute troopers/lunatics (delete as applicable).
Some cracking guests are lined up for what they're calling the Max and Ivanthology too, one each night: Bridget Christie, Ahir Shah, Nick Helm, Jayde Adams, Olga Koch and Lou Sanders. That is good going with the guest-getting.
Those shows take place at London's Pleasance Theatre from January 19th onwards, providing Barmy Donald doesn't press the big red button before then. We should probably mention that this chat happened just before Lockdown 2 kicked in too; but hey, no more tiers.
Now, what was that about ferrets?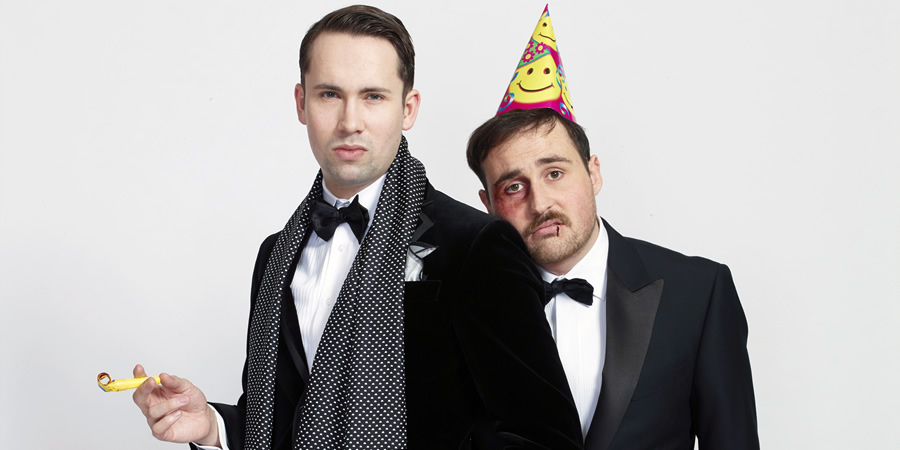 First gig?
Max: It was either for the Laughing Horse, or at a pub called the Monkey's Forehead.
Ivan: Either way, animals were involved. Although sadly not in our act (Max outright refused to consider my 'ten ferrets' routine - which I now look back on as a realllll waste of money).
Max: We performed a tight five minutes...
Ivan: Spread out over an extremely loose twenty.
Max: And we knew there and then that making live performance an integral part of our career was a sensible decision that wouldn't come to haunt us in the year 2020.
Favourite show, ever?
Ivan: Oooh. Daniel Kitson at The Stand, must have been 2012?
Max: I think they mean a gig we participated in.
Ivan: Ah! I threw up at an Arcade Fire gig - that's participation?
Max: Comedy gig, Ivan.
Ivan: Erm, actually Arcade Fire perform epic baroque dance rock, not comedy.
Max: Commitment...
Ivan: I do have commitment to Arcade Fire! Threw up cos I was dancing too hard!
Max: I was referring to the final tour performance of our most recent show.
Ivan: Oh yeah?
Max: You were in it.
Ivan: God bless.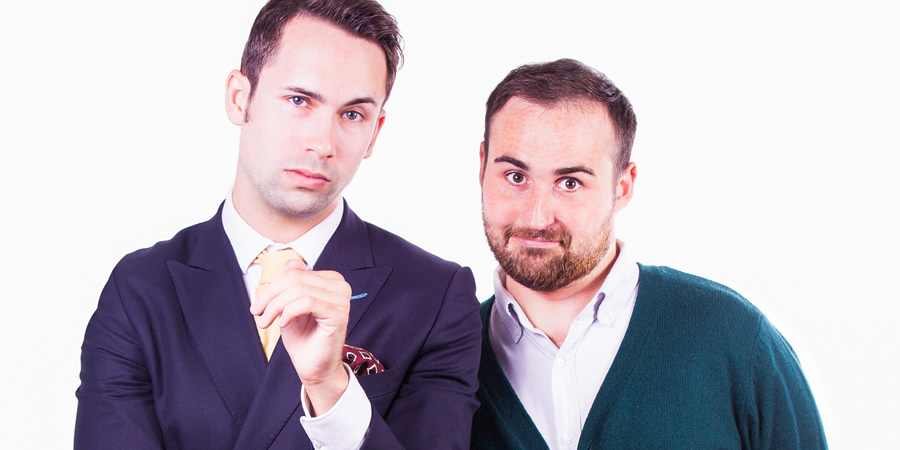 Worst gig?
Max: The festival at which we almost drowned in an actual swamp, and at which the dead-eyed site workers genuinely mouthed the words 'turn back' to us on arrival? Surely that.
Ivan: For me it's definitely our upcoming six different hour-long shows that I don't yet know any of the lines for, which I perform each night in my recurring anxiety dream.
Which one person influenced your comedy life most significantly?
Max: Groucho Marx, Danny Kaye, Dorothy Parker, Tom Lehrer, Victoria Wood, Chris Morris, Jennifer Saunders, Joanna Lumley, Steve Coogan, Reece Shearsmith, Steve Pemberton, Caroline Aherne, Sacha Baron Cohen.
Ivan: Max! (Sorry, I don't know his surname)
And who's the most disagreeable person you've come across in the business?
Max: We're friendly boys, and not in the business of falling out with people. We absolutely love working with all manner of...
Ivan: Nick Helm.
Max: Oh god yeah, Nick's an absolute nightmare.
Ivan: But we're delighted he's agreed to perform on the third night of our Pleasance residency!
Max: And we do love him dearly.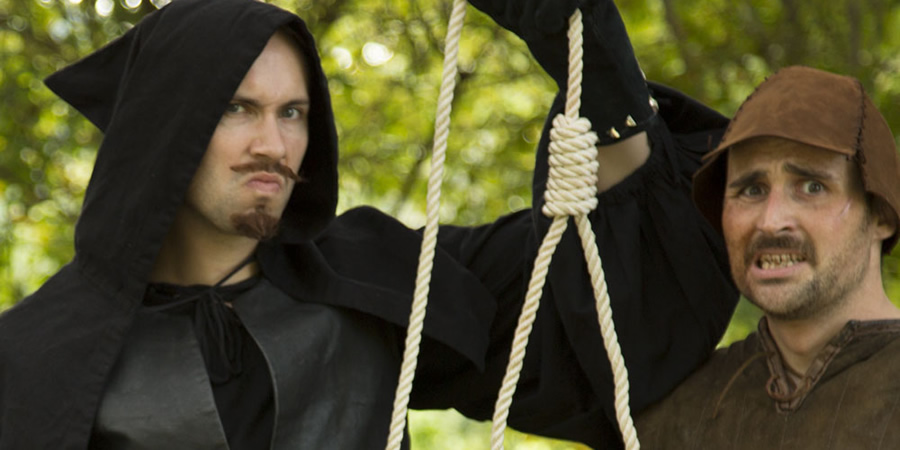 Is there one routine/gag you loved, that audiences inexplicably didn't?
Max: Will one of our finished shows ever feature Platey, the 'character' which is simply Ivan wearing a paper plate on his face with two crudely torn-out eyeholes, and screaming incoherently? Almost certainly not.
Ivan: Will that stop me from performing it at any given opportunity? Also no! Because I'm an artist with integrity.
How has this odd year been for you chaps, creatively and generally?
Ivan: Dashed hopes, rejected ideas, projects that don't get off the ground - these are just things I deal with every day when pitching things to Max.
Max: But by extraordinary luck, we've managed to stay busy as the world has come crashing down around us.
Are there particular reviews, heckles or post-gig reactions that stick in the mind?
Ivan: Still remember our first review: '*****'!
Max: You don't need to censor yourself, Ivan.
Ivan: Oh, in which case; 'Shite'!
Max: Thankfully heckles aren't really a thing in our line of comedy.
Ivan: Except one; 'When you gonna be on the telly then?', from my mum. Via phone-call.
How do you feel about where your career is at, right now?
Max: In light of Tier 2 guidelines and surprisingly robust Max & Ivanthology ticket sales - tentatively positive.
Ivan: Nice! I'm probably about a nine-tatively positive. But once I've learnt the lines it'll be fiiiiine.