Marek Larwood
Is it a bird? Is it a plane? Is it a poo? It is a poo. Yes, fresh from the unique comic mind of Marek Larwood comes a project that's probably what we all need right now. When the world goes down the toilet, it's time for...
"Pooman is a game I invented, in reaction to my nieces and nephews pestering me to chase them around the house pretending to be a monster," Larwood explains. "After six hours of chasing them you develop some animosity, so I decided to invent a game where I could spend more time sitting down. Hence Pooman, the greatest card game of the 21st Century."
Indeed, and while it's clearly a departure from his stage-and-screen stuff, Pooman does feel decidedly Larwoody. He's one of our most distinctively underrated comics, a founding third of the mighty sketch troupe We Are Klang, and now exploring all sorts of unforeseen creative crevices. So how does Pooman work? Do you need a craps table?
"Basically you put all the cards face down, players take turns picking them trying to accumulate five brown stars. But if you pick Pooman the player in charge transforms into him, then chases you all for ten seconds, and everyone he/she touches loses all their cards. Also there are blank cards for people to create their own Pooman cards, which keeps them quiet for ten seconds."
"My dad encouraged me to make Pooman into a proper game after the kids got obsessed with it. I drew one card a day in June as a sort of lockdown project."
And what else has he been up to, during this weirdest of years?
"I've also been making YouTube videos where I try to paint masterpieces in 15 minutes, as well as walking videos on my Cool Dudes Walking Club channel. Make sure you subscribe to both channels immediately - and sit through the adverts. (Did you know you make about £1 per 1,000 views. So each of my videos makes me approximately £1 - brilliant)."
He's a card. But how did Marek start being funny for money?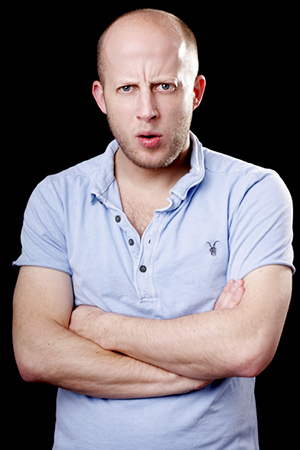 First gig?
It was around 1998, I'd just left university in Southampton and was still hanging around doing shit jobs and regretting doing an English degree. I'd been going down to the local comedy club called The Clip Joint every Thursday for the previous two years. There were some brilliant acts, some particularly amazing performances from the likes of Noel James and Woody Bop Muddy.
The gig was hosted by a bloke called Bob Jobbins, he always seemed tired and pissed off that he had to MC. I really liked him. One day I plucked up the courage to ask if I could have an open spot.
The build up to the gig was awful. All the typical stuff you would imagine, practicing in front of a mirror, saying the routine so many times I couldn't tell if it was funny anymore. I was doing a character, a bloke who had just pissed himself (I had one piss joke then a load of unrelated jokes). That was pretty much the extent of the character.
We've seen a lot worse...
I was only 21 at the time, but made the mistake of inviting my much older housemate, who then of course told all his mates about it. So when the evening came around the venue was pretty full, probably about a hundred or so people, and at least ten per cent were people I vaguely knew.
Susan Murray opened, Jeff Mirza was closing, I was sandwiched in the middle. There was something indescribably lonely about being backstage listening to the MC while pouring water over your groin to simulate piss. In the two minutes before I went on it dawned on me that my act was not funny. My pre-gig epiphany was confirmed, as a couple of early laughs dissipated into an elongated silence, which made ten minutes feel like a year.
Backstage I slumped into a chair, overwhelmed with a sense of shame coupled with the dread of having to face my housemate and his entourage. I still feel a pang of embarrassment to this day when I think about it. I was so scarred by the evening that I didn't do another gig until just before my 26th birthday, five years later.
Favourite show, ever?
I used to love trying out stuff at the Camden Head, in North London, when Matt Green was MCing it. One night I tried a whole new character - a sex offender attempting to cast a film he'd written, with people in the audience. It all clicked into place, and I think about ten minutes of it made it into the act that I did for the next couple of years.
In terms of best response to a gig, I think when I was in We Are Klang at the Edinburgh Festival in 2005/6 we were pretty good.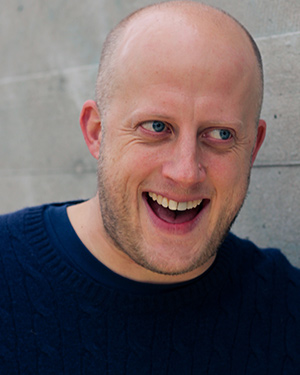 Worst gig?
Loughborough University around 2004. This gig was basically performing in front of would-be PE teachers, ie c**ts. The room was pitch black so you couldn't see the audience, you just knew there were 300 trainee PE teachers sitting there waiting to judge you.
It was on the Avalon student circuit, and around that time they dispensed with the MC to save money. So the circuit would be just a support act and a headliner. Unfortunately for me at the time I was a character act who did weird one-liners, so the job of setting up the evening and making everyone feel OK was an impossible one.
After about two minutes, the PE pricks started shouting abuse and a couple of plastic glasses hit the stage. That was the worst thing, stuff flying at you from nowhere. I think I lasted about four minutes. One of many deaths.
Which one person influenced your comedy life most significantly?
I saw Logan Murray's advert for a comedy course in Time Out magazine back in 2002. At the time I was acting in shit student films and desperate to get into comedy. The course was a godsend.
I used to spend all week waiting for the two-hour workshop on a Saturday afternoon in a grotty room beneath a bar in Soho. Logan was a brilliant tutor, and gave me some self-belief that I think I was lacking. I think he is responsible for a lot of comedians on the circuit today. Thank you, Logan.
And who's the most disagreeable person you've come across in the business?
Obviously I can't say, but what I do find interesting in the industry is that some of the people who try to cultivate a 'nice guy/girl' image are the biggest arseholes.
Is there one routine/gag you loved, that audiences inexplicably didn't?
Ha. I think audiences didn't love a lot of my comedy.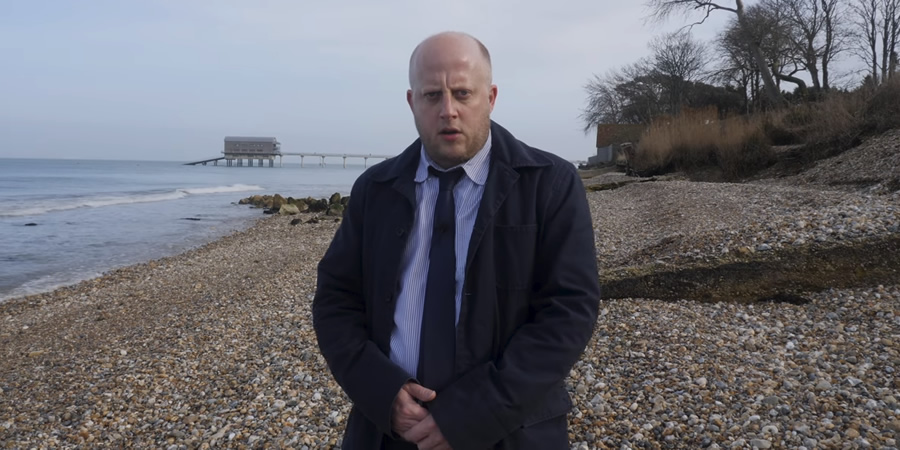 How have the last few months been, creatively and generally?
I think I've been pretty prolific. I've made about 45 painting videos, eight or nine walking videos, and I've invented a card game. So I've worked pretty hard. Also I've moved out of London after 21 years, the rent just became impossible.
Are there particular reviews, heckles or post-gig reactions that stick in the mind?
Not a review, but a reviewer sticks in my mind. I was doing a one-man show in Edinburgh in 2012, it was one of those days when performing is the last thing you want to do, there's hardly anyone in the audience and you just don't feel like having people look at you.
I walked on stage and immediately in front of me on the second row was a reviewer. I knew that as he was almost holding his pen and paper up so I could see it (there was no-one in the front row and the rest of the audience were scattered behind him).
All the way through the gig he made his presence known by staring directly at me, holding eye contact then scribbling down in an openly visible way. I think he gave me a three-star review in the end, but his behaviour was the most aggressively off-putting I've ever experienced at a gig.
How do you feel about where your career is at, right now?
I'm making card games and videoing myself painting pictures in the guest bedroom of my nan's house on the Isle Of Wight then flogging them on eBay. How do you think it's going?