Lloyd Griffith
He's a man with a unique skill-set: increasingly excellent stand-up, proper top-notch choral singer, and much lower-notch goalkeeper. But which branch of that varied career is Lloyd Griffith working on right now?
"I'm currently on the second leg of my in:Undated tour where I'm going to cultural hot-spots of England; Hull, Swindon, Birmingham and London. It's the show that I took to Edinburgh about me falling in love with a dating columnist and the laughs that ensued during the relationship and laughs and tears during the predictable breakup. It got seven solid four-star reviews. No fives, no threes, seven solid fours."
He's very consistent.
"I did 20 tour dates in 2017 and absolutely loved it so we banged some more dates in, but boy do I need more people to turn up to the Swindon gig. Bigger venue than I thought to be honest. I'm also the new co-host of Soccer AM which is a cracking job to be doing alongside stand-up."
Indeed, the football presenting is yet another string to his, er, net, and he's also chauffeured a good few stars on this BBC Three show, Taxi To Training.
Here we're talking stand-up though (well, mainly). Let's head back nine years, and one week.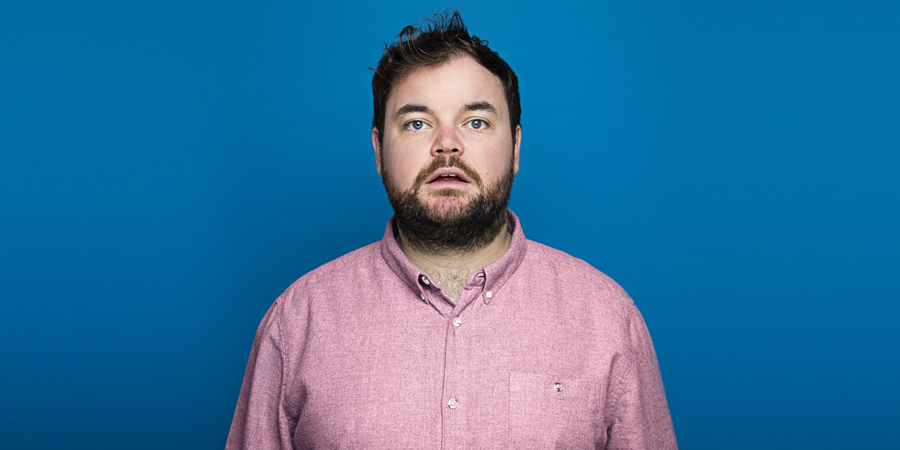 First gig?
11th February 2009, a balmy Saturday night at The Goat Tavern in Green Park. Almost sounds like an excerpt from Samuel Pepys diary, though the reality is that I didn't eat that day I was so nervous, then had a beer before the gig to calm my nerves and as a result I was shitfaced so don't really remember it. I had a fair few friends there who said it was 'ok'. I had some seriously dubious jokes too, I used to think I was dark and edgy when in fact it turns out I'm a fat bubbly idiot.
Favourite show, ever?
Eight years later to the day; Sat 11th Feb 2017. I supported Jack Whitehall on his arena tour and that night we did Wembley Arena. I managed to eat during the day and I never drink before a gig now and so managed to remember most of it this time. I had a fair few friends there who said it was 'ok'.
I got really drunk after that gig and lost my phone. Shout out to the Uber driver in Dagenham who found my phone and brought it back to me the next day. Four stars for you my friend (if I'm not getting a five-star review, nor is he).
See tweet
Worst gig?
A preview of an Edinburgh show in Bury. I was doing two in the same night; one actually in Bury and then one in a village about 25 mins north of Bury. The first one was lovely so I drove to the second preview with bags of enthusiasm. They didn't laugh for 30 mins.
After 35 minutes I saw the promoter give me the universal sign for a throat being cut. Nobody should ever see the universal sign for a throat being cut during a gig, especially from the promoter who is paying you.
What was your weirdest gig... as a chorister?
It definitely has to be the time that our choir sang on The National Lottery live on Saturday night where we were accompanied by a shitfaced Dudley Moore. I didn't know who he was at the time, but my family were going crazy that I was going to perform with him. It was 1994, I think, and we were singing With a Little Help from my Friends, and Dudley Moore was randomly a guest for no real reason.
He said he would play the piano. Our choirmaster Mr King had to teach him how to play the piece an hour before. We were looked after all day by Toby Anstis and I had lunch with Mystic Meg who wore all her mystic clothes whilst in the BBC canteen. It was one of those days where you look back years later and think 'Wow, I can't believe I performed with such a legend'. I still listen to Toby Anstis on Heart FM.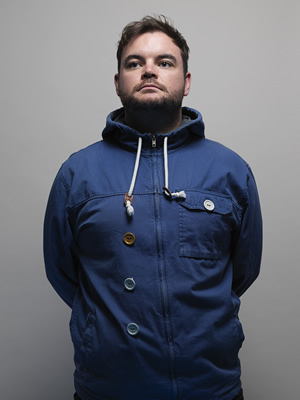 Who's the most disagreeable person you've come across in the business?
Ah, I'm no grass pal. I love everyone (apart from the creep who moved to America and that sex pest that runs gigs in North London).
Is there one routine/gag you loved, that audiences inexplicably didn't?
Every year I try and get a routine into my stand-up about a night where I stayed in Hull and I got given a room where a murder had occurred a few months before. It's a good story to tell down the pub but not on stage. Saying that, I will try and get it into my next tour show. Look out for it, the punchline is 'Cluedo' and there's a good three minutes of dead air after said 'punchline'.
Are there any transferable skills between stand-up, singing and goalkeeping?
There are definitely similarities between stand-up and goalkeeping in that both are quite lonely professions where you spend a lot of time on your own whilst looking at all your mates having fun and getting loads of brand deals and doing loads of TV work whilst you just spit on your gloves and hope that one day you score a last-minute goal from going up for a corner and that maybe a girl in the crowd recognises you and you don't have to resort to wearing your goalkeeping gloves in bed so it doesn't feel like someone else is 'doing it'. Sorry, what was the question?
The most memorable review, heckle or post-gig reaction?
Last year I got a review that said "Griffith's set here is less stand-up and more a series of party tricks". I think it was said as an insult, but the reality is I will do anything to make people laugh on stage. Be it jokes, singing, reciting facts about English cathedrals on demand, doing impressions of tape for six and a half minutes or talking about how lonely I am.
My favourite comedians are all so different; Sean Lock, Lee Mack, Romesh Ranganathan, Roisin Conaty, John Kearns, Lolly Adefope, Terry Alderton, but they all make me laugh 'til my ribs hurt and that's what I want to do. Make people laugh and you've done your job.
How do you feel about where your career is at, right now?
I'm chuffed. I'm currently doing my first UK tour which is selling better than I could have anticipated and I'm genuinely overwhelmed by the amount of people coming to see this fat idiot from Grimsby.
I've just got a new job working at Soccer AM which is a bit of a dream come true - I was too fat to be a professional footballer but now I get to work with some of the biggest footballers in the world. Just keep working hard and just keep trying to make as many people laugh as possible. Please come and see me on tour.