Katy Wix
It's a special Friday here at FGWG central, as the marvellous Katy Wix is in the mix, talking acting gigs.
The Ghosts, Not Going Out and Taskmaster star has just launched a couple of largely thespianism-free projects, in fact. First up, there's a pleasingly ambitious new podcast with comedian Adam Drake (from the sketch acts Goose and Tarot), recorded entirely on location, wherever their weekly guests grew up.
"Several years ago, Adam and I were sat on a train talking about how we relate to our child selves, now that we're adults," the Cardiffian recalls. "We also chatted about how we didn't like interview shows that felt too contrived or shallow, so we decided to see if we could combine a show that was entertaining whilst remaining interested in people's complex inner lives."
Dear Me is the result, as Wix and Drake encourage guests like Liam Williams, Lou Sanders and Wix's Ghosts colleague Kiell Smith-Bynoe to confront their younger selves; hence the title.
"Going back to where people grew up gave it the feel of a mini documentary, which we were also really excited about. We recorded the first eps just before we locked down, luckily."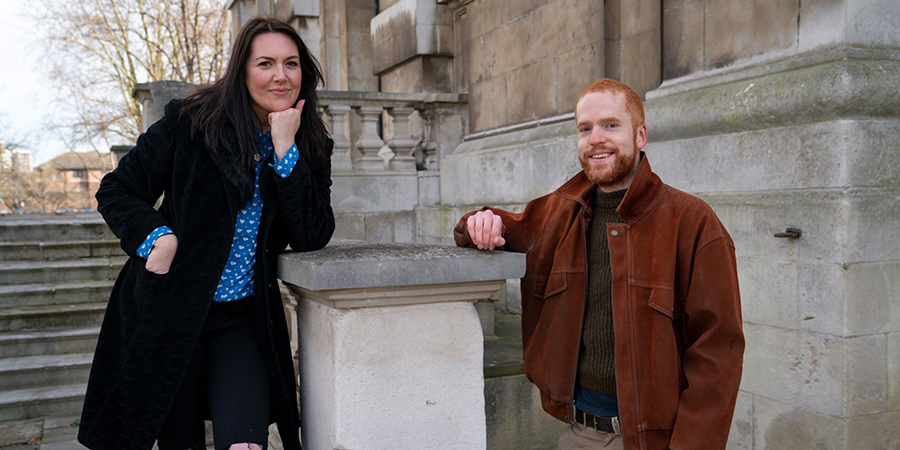 Meanwhile Wix has been reflecting on her own history, with a new book that also takes a familiar format in a daring new direction. Delicacy is "a memoir about loss, intimacy, the difficulties of being in a woman's body and love," the writer explains - all leavened with recollections of cakes, good and bad. Was it written for a particular audience, or as a more cathartic exercise?
"I think I wrote for myself, primarily because without creativity, I wouldn't stay sane," Wix concludes. "It was very freeing to be able to explore language and write about the things I cared about. But I hope that my experiences in the book can be of use to someone else."
Admirable projects, indeed. But now let's look back at what Katy did first.
First on-screen role?
I think that it was a show on BBC Three called 28 Acts In 28 Minutes. I did a character that was a woman talking about her coat, maybe... I don't remember the full details. The only thing I recall is how excited I was to meet Noel Fielding, and that he was very nice to me.
Favourite acting gig, ever?
I loved my character in Ladhood [Wix played Miss Monroe in Liam Williams' sitcom] and Carole in Stath Lets Flats. Both recent favs. I was in The Glass Menagerie as a student and that was my all-time favourite acting job.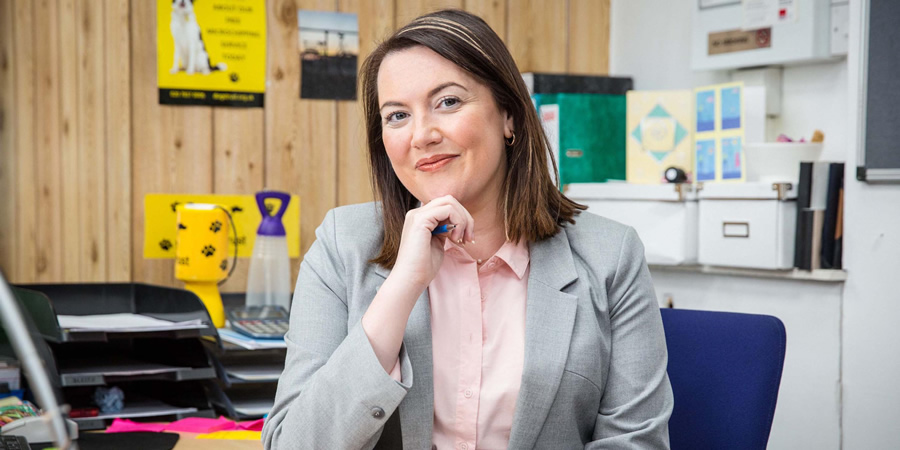 Are there auditions that still give you nightmares?
Plenty. I went to an audition once still drunk from the night before, and insisted that I get everyone's number.
What's the oddest part you've ever gone for?
An umbrella.
Which one person influenced your comedy/acting life most significantly?
I've always loved the actress Isabelle Huppert. In terms of comedy, the first time I saw The Day Today and Brass Eye, changed my whole universe!
What film/show you did deserves more attention?
I'm really proud of a short film I made with Ellie White called Lamp Lady.
Your most memorable review or response?
I try not to look.
How have the last 12 months been for you, creatively and generally?
Creatively, it's been good. There are so many things that I want to write. The rest is a secret.