Kat Bond
She's done more to unlock the creative potential of toilet paper than 20 Andrex puppies put together. Yes, it's Kat Bond, whose splendid debut show Loo Roll is now watchable on the quality-comedy streaming service, NextUp.
"I filmed it in April and I'm chuffed to have a happy record of a mad thing I made," says Bond. "I hope people watch it. It's a comedy show about a woman called Pat who was left in a bin and attempts to find her family (all of whom I play), but gets caught up in a loo roll cult. They say there are only six stories that exist and I'm sure this must be one of them..."
When not tangled in reams of carta igienica (as the Italians call it) Bond is also an envelope-pushing actress and writer, who has recently been working with Access All Areas, a theatre company that makes "urban, disruptive performance by learning-disabled and autistic artists," she explains. And next month the play she co-devised, It's True, It's True, It's True, begins a run at London's New Diorama Theatre.
"It's a punk reworking of a 16th century rape trial," says Bond, who co-devised it with Breach Theatre. "Artemisia Gentileschi was an incredible Italian artist whose rape by fellow artist Agostino Tassi rocked Rome and offers too many parallels to today to be comfortable. It's the most incredible show to be involved in and I'd love people to come. It won a bladdy Scotsman Fringe First, presented by everyone's first dream kiss, Jason Donovan."
I don't think any of us were expecting the boy Donovan to turn up in that paragraph - expect the unexpected in BondWorld.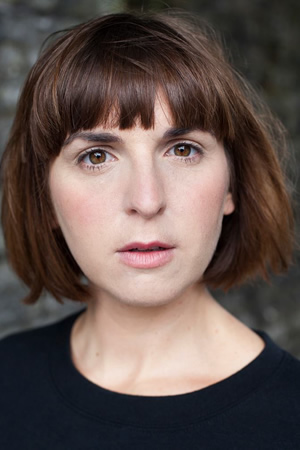 First gig?
I did my first solo gig at The Vault cafe in Waterloo. I knew what my costume was but that's about all I had. I asked the audience if they were my mum or dad for five minutes. Classic gags.
Vault is great but it was in the cafe and it's never great when people are eating food and watching a gig as only a few superhumans (and as we all know, aliens) can laugh and eat at the same time. 15 people were there eating. Someone did a play reading about the apocalypse after me. Apt.
Favourite show, ever?
I performed a play by Kate Tempest in Holloway Prison five years ago when I worked for the Cardboard Citizens theatre company. This fave was followed shortly by doing a show in a disused shopping centre in Manchester with fellow performer Cian Binchy dressed as a giant baby.
Worse gig?
A gig where I could hear my own voice echoing back to me throughout. I felt like I'd died or I'd eaten my own voicebox or I was in my own solo version of TOWIE. The first one felt more appealing at the time.
I think my favourite comic was watching too, so it was perfect all round.
The weirdest live experience?
I recently did a comedy gig in the poshest care home in Essex (my home county) with the brilliant #carehometour run by dream catchers Ben Target and Pope Lonergan. We performed to 20 people with dementia. We were competing with a man in a very short kilt (too short) who was playing the bagpipes - it was incredible but, yes, weird.
Who's the most disagreeable person you've come across in the business?
Myself after a bad gig or show. Ole self-obsessed Bond. She's a nightmare.
Call me old fashioned but I'm a huge fan of nice people.
Is there one routine/gag you loved, that audiences inexplicably didn't?
I wanted my catchphrase to be 'just be your bladdy self' but I realised it was an in-joke between me and my mates and, by mates, I mean just me. No one ever laughed at it, but it felt nice in my mouth.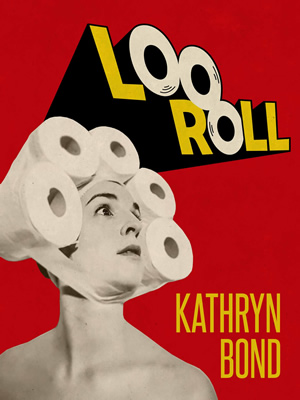 What have you learned about loo roll, during your lengthy experiences with it?
That it's undervalued
Requires several glue guns to hold it together
It's chatty
You can apply several depressing metaphors to life to it, one being 'it's replaceable and it will run out.'
The most memorable review, heckle or post-gig reaction?
Someone once told me a bad review word for word (they'd memorised it) on the street in Edinburgh. Which was, shall we say, grounding. It said I was unoriginal which, to that, I will answer using someone else's words because I lack originality.
This year I got a review that said 'Kathryn Bond aka Kat Bond comedian' which made me laugh at the pretentiousness of me having two names; one for theatre, one for comedy. I'm deciding what my dancer name is. Kitty Bo Bo I think.
How do you feel about where your career is at, right now?
I'm ticking along like a twenty-pound Casio from Argos and enjoying being busy.
I have a WhatsApp group with three fellow comics called 'Keep going old boots' and we say 'All we need is a purpose' - doing more theatre this year and collaborating with cleverer folk than I on the play has been a dream and that makes me come up with more comedy ideas, feel inspired to write, and helps me enjoy being an actress too.
I feel lucky to be involved in some cool community projects and political companies so I'm not sitting in a bubble of me. I'm writing for some TV stuff too, so things are cooking, but who knows. I just want to keep my toes in the plasticine pies because my feet are warm there.
That was the long answer. Short answer is 'I'm alright'.