Joe Bor
A talented chap is Joe Bor: character comic, filmmaker, stand-up and storyteller. At last year's Edinburgh Fringe we saw the excellent show The Story of Walter and Herbert, about Bor's gifted town-planner grandad, Walter Bor, and best pal Herbert Lom, of Pink Panther fame. That should hopefully emerge as a special in the near future.
Meanwhile he's just made a new short film, The Feathers, starring Marcus Brigstocke and Mike Gunn (Trailer). And a nice slice of his stand-up recently dropped on the NextUp platform.
"The show is called A Room with a Jew," says Joe. "It's from a tour I did a couple of years ago, it was sort of my best club stuff up until that point (from about 13 years on the circuit), the material that worked best in the clubs. And a lot of stuff about my Jewish mother, who provides me with plenty of material.
"Audiences seemed to enjoy it so I wanted to put that on film. We shot it at a beautiful venue, Radlett Theatre. It looks alright considering we filmed it with three cameras and one cameraman!"
Tricky. Now let's head back to when the gigs were trickier, too.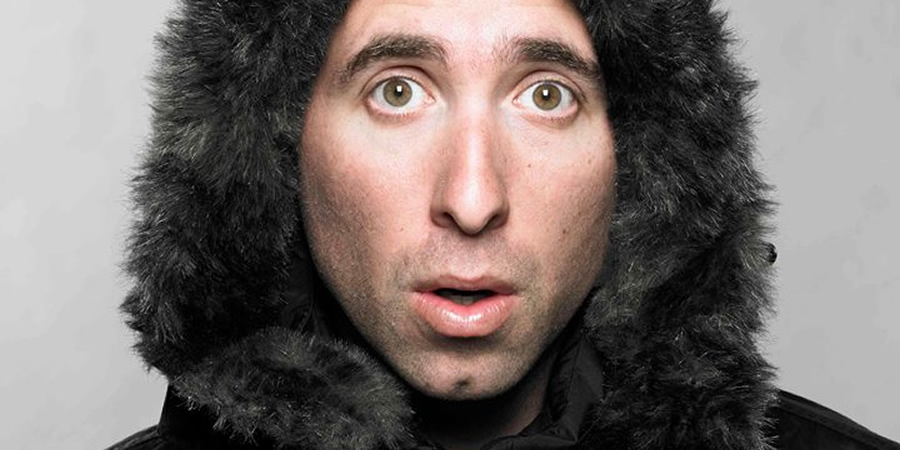 First gig?
My first gig (March 2005) was at one of my favourite clubs, The Kings Head in Crouch End. It was near where I lived and I had loads of mates turn up, which I wasn't expecting; this just made me even more nervous. I know Henning Wehn was on and was brilliant. It was the Thursday night, where there were a lot of acts doing five minutes.
I went there the week before as a punter, there was quite a range of acts and not all of them had a great gig, which made me think I could do OK. I just remember one guy getting angry at the audience and constantly shouting 'bastards' at them, the compere then came on after him and said 'well, he's found his catchphrase'.
Favourite show, ever?
I used to love doing warm up for The Graham Norton Show, I did it every week for about three years and met some incredible people. It was in the big studio at ITV's studios, around 700 people in the audience, really excited to be there. The crowd were extremely generous, even though I was the warm-up. Graham and the team were very nice to work with.
Worst gig?
I did warm up for the TV show Splash. I had to do it whilst standing next to a swimming pool. There was a bit of an echo and most of the young crowd just wanted to see Tom Daley and just kept asking 'where's Tom?'. Tough gig.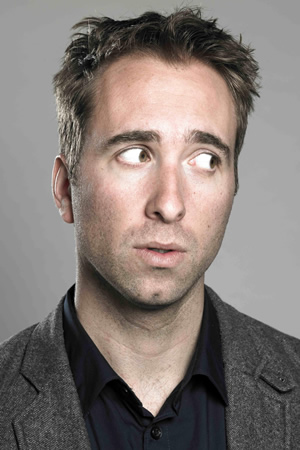 Which one person influenced your comedy life most significantly?
Steve Coogan. Alan Partridge is the best comic character of all time. I used to watch him religiously whilst I was at university. I love all shows featuring Alan Partridge. I met him on The Graham Norton Show and told him I do a bit of character comedy too, he was very nice.
And who's the most disagreeable person you've come across in the business?
It's tough because doing comedy and TV can be very stressful and these people were probably very stressed when they were doing it. I wouldn't want to say. I did meet the 'Why Bird' from Playdays backstage once and she totally ignored me.
Is there one routine/gag you loved, that audiences inexplicably didn't?
I usually like wordplay way more than my audience do. My favourite joke to do at the moment is:
"I think I like food so much cos when I was younger I played the board game Hungry Hippos, I've got a friend who when he was younger played the board game Operation and he is now a doctor, I've got another friend who used to play Uno, he is now single and lives in Spain."
I often seem to like that joke way more than my audience does.
How have you found lockdown, from a creative point of view?
It came just after I finished a tour and shot a show, so I've used it to work on some new projects. It's given me time to reassess and rethink what I'm doing and what I really want to do. I feel like I'm a bit clearer on that now.
Are there particular reviews, heckles or post-gig reactions that stick in the mind?
Oh loads! My mum often likes to offer help and support, which ends up being quite offensive. She saw one of my shows once, in a very early preview. I asked her what she thought and she said 'it's tough listening to one person talk for an hour'. That's stayed with me.
How do you feel about where your career is at, right now?
I could be doing better. But I could also be doing a lot worse.