Jeremy Hardy
We're sure the 'Hardy annual' pun has been used many times before, but it's terribly appropriate. Jeremy Hardy has been treading the comedy boards for well over three decades now: in fact, next year it'll be 30 years since he won the Edinburgh Fringe's coveted Perrier Award. Crikey.
Now the activist comic seems more relevant than ever, as a long-term associate of that other left-leaning Jeremy. So what sort of territory does his current tour wander into?
"Bit of everything," says Hardy. "It evolves all the time."
Right, let's rattle through his similarly short-and-sweet recollections.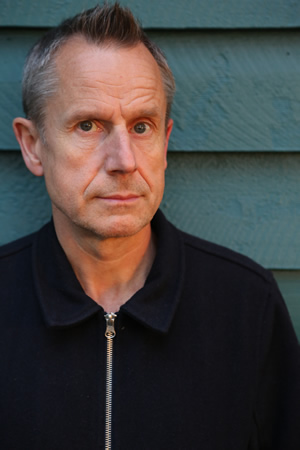 First gig?
It was Banana Cabaret in Balham in January 1984. I did sketches, it went OK. I don't remember who else was there. I'm thinking Beyonce, but she'd have been too young.
Favourite show, ever?
I don't know yet.
Worst gig?
A rally in Islington Town Hall, after a demo. 1985, I think.
The weirdest onstage experience?
Passing out. Last year in Stafford. Everyone was very kind.
Who's the most disagreeable person you've met in comedy/politics/life?
An Israeli soldier who opened fire at a march I was on. But maybe he was having a bad day. Probably nothing personal.
Is there one routine/gag you loved, that audiences inexplicably didn't?
Oh god, yes.
What's your best insider travel tip, for gigging comics?
There are too many of us. Could some of you stop, please?
How's your audience nowadays: lots of factions, or mainly on the same page?
They seem OK. I don't really ask them. They come, they pay, they go. If they laugh, that's good.