Jen Brister
Ah, Knebworth, noble jewel in Hertfordshire's crown, home to the grand stately home Knebworth House and its famous Grade Two listed gardens. Of course, Knebworth also conjures a whole different type of image for music fans: seismic rock concerts by Queen, Led Zeppelin and - for one brilliant Britpop weekend - Oasis. Imagine Downton Abbey with added Glastonbury: that's about the size of it.
So when Knebworth hosts a festive wonderland, you can be dang sure it'll add a big dose of Grade A-listed entertainment, too. The Knebworth Winter Festival - kicking off the festive season this very weekend - already sounds seriously snazzy, with an Enchanted Christmas Garden and interactive Father Christmas experience, an Apres Ski Lodge, street food curated by experts-in-that-sort-of-thing Eat Me Drink Me, and Bjorn the Polar Bear.
But to up the fun even further they've also launched the Knebworth Comedy Festival, as a kind of onstage dessert on Friday and Saturday evening, with a genuinely rich array of comedians.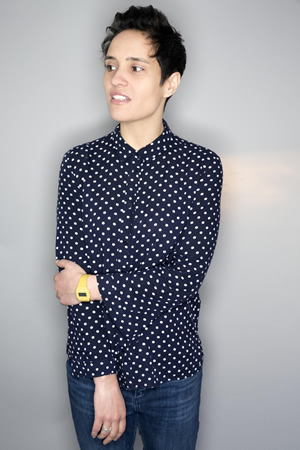 There are two big shows on each those Knebworth nights: on Friday it's Radio 4's Mark Steel doing his full-length show Every Little Thing's Gonna Be Alright, followed by a quality multi-act event headlined by one of Britain's biggest comedians (in every sense), Greg Davies, the man single-handedly changing the UK's pronunciation of the word 'task.' Then Saturday's line-up kicks off with the Impro Allstars - a prime selection of wordy and musical ad-libbers - followed by another top-notch mixed-act event headlined by Greg's recent Taskmaster bête noire Rhod Gilbert.
It's a belting line-up, and our interest was particularly piqued by the presence on Friday's bill of the brilliant Jen Brister, whose recent Edinburgh show Meaningless is touring the UK now. That's not the most obviously festive hour, so will she be working any of it into this set?
"I'm really looking forward to performing at Knebworth Winter Festival," she says. "In terms of material I tend to do whatever I feel like on the day. My new show, Meaningless has a lot of material that you might think wouldn't work with a mainstream crowd, but I think every audience will enjoy a solid 20 minutes on period poverty, the patriarchy and the peri menopause. What's not to like?"
There you go: how many winter festivals have the potential for that sort of evening edge? Quite probably just the one. Now, let's explore more of Brister's background.
First gig?
At university when I was 21 after completing a comedy course, I think it must have been around May 1996. All the other performers were students, the audience was exclusively friends and family. I have never been more terrified and exhilarated in my entire life.
Of course I had a great gig, it was difficult not to with the support we had from the crowd. I thought I was a genius and decided that I needed to take my talent on to the open mic circuit so that other audiences could bask in the glow of my natural ability. Needless to say I died on my arse at every single gig. It took me a while to regroup before I went back on stage again.
Favourite show, ever?
That's a tricky question for any comedian because no one ever remembers gigs that have gone well; those are quickly forgotten. It's the gigs where you die slowly and painfully in front of an audience that actively dislike you, that are etched into your brain.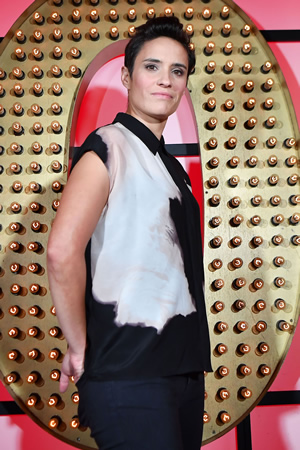 So, I guess if I had to pick a memorable and certainly the most influential gig of my career, it would be Live At The Apollo. That really changed everything for me and I have yet to match it.
Worst gig?
Oh too many to mention. I suppose a gig I can't seem to shake is one I did very early on as a comedian. I was MCing a show in Hackney with an amazing line up. Sadly it was obvious to everyone that I was not up to the standard of the bill and the audience didn't just dislike me, they HATED me.
By the time I came on to introduce the headline act, half the crowd booed me on and booed me off. I then had to get three night buses back to Kingston from Hackney. I felt absolutely destroyed by the whole experience. I also left before I got paid because I couldn't bear the humiliation of walking out with the audience.
Do you have a pre-show warm-up routine, to get yourself in the right mood... or does it all come naturally?
No routine whatsoever. I can literally step out of my car, take my coat off, walk on stage, do my set, walk off stage, put my coat back on, walk back to my car and drive home. In fact that is my perfect scenario for every gig.
Who's the most disagreeable person you've come across in the business?
There are a few horrors in the business but I tend to steer clear of them. Anyone that I find disagreeable is usually because they lack any self-awareness of just how self-involved, narcissistic and often unkind they are. The one person I'm thinking of is so unpleasant they are (thankfully) universally disliked by nearly every comedian I know. This allows us all to indulge in a bit of healthy schadenfreude which I can highly recommend with any bellends in your life.
Is there one routine/gag you loved, that audiences inexplicably didn't?
I have had two routines that I loved but would always split a room. The first one involved me talking about why I hate pornography for 10 minutes. I suppose some people might have found the material graphic, but I thought it was utterly cartoon-like, it had me simulating a dreadful sex scene and imagining what couples might say to each other if they were watching it together.
The other piece of material involved me pretending to shave a kilo of ham for about two minutes. I'd just simulate shaving ham over and over again, some people became hysterical whilst others were infuriated. I did it for nearly three minutes at the Tricycle Theatre in Kilburn and (almost) everyone loved it. I realise how insane that sounds, people just couldn't believe I was still going.
However I did it for about a minute in Derby and a bloke stood up and shouted, "For God's sake woman that's TOO MUCH HAM!"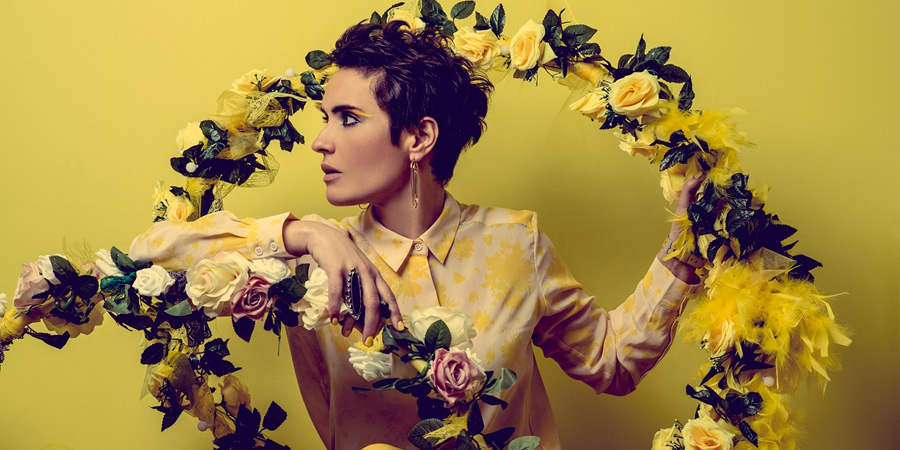 It's been a few months since Edinburgh - has Meaningless evolved a fair bit since you started that run?
It's evolved a lot. I have basically gained an extra 15 minutes of material which means I've had to cut that from my show. I think where it is at the moment is the hour I wish I could have told at the start of Edinburgh. I guess that is the beauty of performing a show for 24 nights in a row, if you give it space and let it grow it eventually morphs into the show you intended.
The most memorable review, heckle or post-gig reaction?
I don't read reviews, I realise some people say that but then read them anyway, but I try to steer clear of people's opinions. I have my friend and director who pulls quotes for me for PR and he'll also let me know any reviews I have that are four stars and above. That's enough for me.
I guess post gig reaction would have to be a guy who came to see my show twice at the Edinburgh fest. He said that it really resonated with him as a man who was having menopausal symptoms due to the medication he was taking and also as a father of two young men who are both gay. He was really choked up when he spoke to me at the end of the show and as a peri menopausal woman I got choked up too.
Often with stand up, you're just waiting for the laughs and if they come you can move on to the next gag, but with this show I think it has had a bigger impact on people than I was expecting, which I'm really grateful for.
How do you feel about where your career is at, right now?
I'm a comedian, so obviously I'm constantly wondering why I'm not doing A LOT better.