James Dowdeswell
As regular readers of this slot will know, pubs are common places of work for comedians, especially early on. For James Dowdeswell, that hostelry-as-workplace idea runs deep.
"I grew up in a West Country pub," he says, "The Anchor Inn, Oldbury-Upon-Severn, near Bristol, which my parents still own." Now the popular stand-up, Extras actor and pub-lover is bringing a lifetime of last-orders experience to his first book, The Pub Manifesto, an idea spawned from his 2015 show James Dowdeswell's Perfect Pub.
"In the show I outlined the problems facing pubs and asked the audience to suggest what they wish to have in their perfect pub," he says. "The best and most intriguing suggestions would be written on a chalkboard - every night a new perfect pub would be created and named. This book is inspired by the findings of that show."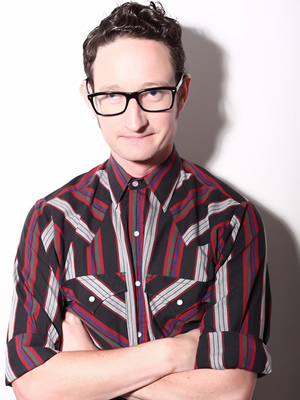 There's a serious message behind it - 18 pubs close every week in the UK, which must hit smaller comedy clubs, too - and he has the good-beer seal of approval: it's released in cahoots with the real ale campaigners CAMRA, on November 7th. So how does this book-based manifesto work, exactly?
"I create a virtual Perfect Pub from scratch," he explains. "I start with the location, followed by the fixtures and fittings, before adding drinks, food and other entertainment. It's the opposite of the comedy TV programme Room 101: I dissect every sinew of the British pub and decide what to keep."
Pubs have sinews? Hey, let's not argue with the expert. Now, let's see how many pub gigs feature in his highs and lows...
First gig?
My first time on stage was at Swansea Uni. It was 1994 and I barely knew what stand-up was. Like all first-timers I was far too ambitious. I planned to do a character piece where I would do four or five characters and peel their costumes off like an onion. Even with 18 years professional experience under my belt, I don't think I could pull it off today.
The only character or impression I can remember was [It Ain't Half Hot Mum star] Windsor Davies, where I pretended to be a drill Sergeant Major and roped in three volunteers to do a chicken dance. I do remember there was laughter, but they might have been laughing AT, rather than WITH me.
Favourite show, ever?
My appearance on Russell Howard's Good News was a highlight. Everyone needs a TV credit these days! Besides, it was fun gigging with an old friend.
Worst gig?
A corporate in a Heathrow hotel, with a huge ceiling and no atmosphere. I had to address business people across an empty dance floor. English was their second language, and the microphone kept cutting out. Recipe for disaster, and it was. On the way in, one of the audience mistook me for the car parking valet. A bad omen.
What was the best audience suggestion from your Perfect Pub show?
I thought a fireman's pole connecting two levels was pretty spectacular.
Who's the most disagreeable person you've come across in the business?
Anyone with an inflated ego.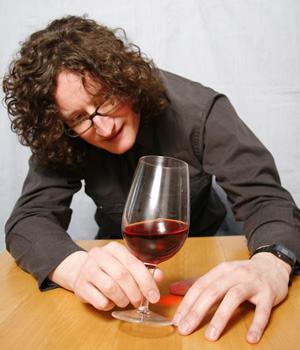 What's the best pub that also hosts a comedy night - past or present?
The Bedford in Balham has an incredible function room. It's a round Elizabethan style theatre on two levels. When it's packed, you can feel the electricity in the air. There's no compère, and they never use one. It's pre-stand-up in its rawest sense. I've had some of my best gigs there. When it goes well there, it feels like you are dancing on air.
The most memorable review, heckle or post-gig reaction?
Stan Vernon, a Mancunian comedian and promoter, said after my first paid spot in Macclesfield, "I like you. You turn up on time, you're a nice bloke and you're quite funny."
"What do you mean quite funny?" I enquired.
"There's a lot of funny people around," Stan explained. "But a lot of them are idiots or turn up late."
How do you feel about where your career is at, right now?
Always room for plenty of improvement. I MC regularly, a skill which helps with corporates. I've enjoyed writing my book and hope that brings in a new audience. Ideally, I'd like to present my own comedy programme on pubs, and the drinks therein.