Isma Almas
What are you up to tonight? Itching to see something, but wary of the whole going-out thing, understandably? Well how about attending something indoors, at yours, for a worthy cause?
Tonight - Friday 4th - there's a special Zoom edition of Isma Almas' powerfully funny show About a Buoy, in aid of a very apt campaign. So how did that link-up come about?
"I'd seen on social media that the charity Adoption UK were participating in The Big Give," Almas explains, "where from 1st - 8th December, any donations or fundraising they received would get match-funded and doubled."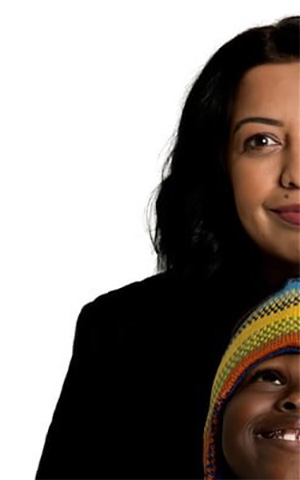 "I knew Adoption UK's work, and my Edinburgh Fringe show About a Buoy; Adventures in Adoption was about how I adopted my son. So, it felt like a good fit to offer to do my show via Zoom as part of the fundraising week."
"I'm over the moon that we've managed to make it happen and all proceeds from ticket sales are going to Adoption UK, enabling them to support more families."
Which is excellent news, and definitely deserving of our Friday evening attention. You can find out more about Adoption UK's efforts at adoptionuk.org. Now let's reminisce about some old-school nights out.
First gig?
My first ever gig was at the Alhambra Studio in Bradford about 19 years ago. It was a monthly comedy night and I'd gone the previous month, and loved it. I decided I wanted to have a go at comedy so I managed to track down Toby Foster who ran it at the time.
He told me to write five minutes of material, come down the following month and he'd give me an open spot. On the actual night, I just remember being nervous and petrified. I was heckled the whole way through but, regardless, it went surprisingly well.
Favourite show, ever?
It was at The Stand in Edinburgh. I was on stage and setting up a joke about being bullied. Part of the story was that the bully died but this was not the punchline, and when I got to this bit, someone from the back just yelled, 'YIPPEE'. It was the single most supportive heckle I've ever received.
Worst gig?
This was a gig that didn't actually happen. I still had a day job at the time, and I had a gig in Weston-Super-Mare after work. I finished work, drove nearly five hours to the gig, only to find out that it had been cancelled, and the promoter had forgotten to let me know.
I got back in my car and drove home. There were roadworks along the way and I got home at five in the morning and had to be back at work that day. I have never eaten as many Maltesers and Revels as I did on that journey home. And it took four days for my body to rid itself of the caffeine that I'd consumed that night.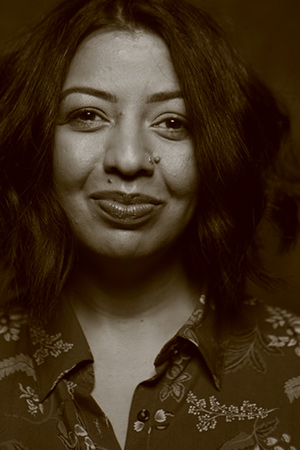 Have you performed many shows on Zoom; any interesting quirks arise?
I've done a couple of Zoom shows. A fellow comedian told me that it's like performing a monologue, which is an accurate description. Obviously, it's impossible to 'read the room' but that can also be quite liberating, because you can storm ahead regardless of whether the audience is laughing or not!
Which one person influenced your comedy life most significantly?
It sounds corny, but that would have to be my partner. She has driven me to many gigs in the early days, stepped in to do the school picks-ups when I've had to leave early, and she just gulps quietly when I say I want to take a show to Edinburgh. I wouldn't have a comedy life without my partner being in the background picking up the slack.
Is there one routine/gag you loved, that audiences inexplicably didn't?
There have been absolutely loads. I keep all my notebooks and do go back to jokes and try and re-work them. Sometimes, it can be the addition or omission of a single word that makes a difference. And sometimes, it's just because the joke is shit, regardless of how much you love it.
Has this show evolved much, since you originally wrote and performed it?
The show evolved during the run in Edinburgh, and it hasn't changed much since then. Obviously, Covid has happened since I wrote the show, and I've spent the last eight months in my kitchen, wearing my dressing gown and eating biscuits so writing has taken a bit of a back seat.
How do you feel about where your career is at, right now?
As above!