Emma Sidi
It's been a big few months for Woking. The unassuming London suburb had stayed largely under the radar since spawning the mighty Paul Weller and knocking West Brom out of the 1991 FA Cup. Then late last year Woking's Pizza Express became inexplicably infamous worldwide due to a primetime shoutout from Prince Andrew. And now another regal figure has reared up in downtown Surrey.
La Princesa de Woking (below) is the brainchild of the excellent character comic Emma Sidi - and it's magnifico.
"The idea for the short came about after my 2016 Edinburgh show, Emma Sidi: Telenovela, which was essentially me creating a really bad Latin American soap live on stage, complete with audience members taking on some of the most dramatic roles," she recalls.
"I even made them speak Spanish, which I think I enjoyed more than they did. Comedy directors Big Red Button got in touch with me almost a year later to say they loved it (better late than never) and asked if I had any ideas on how to develop it for screen. And I did!"
Sidi did indeedy, although this was not the simplest project to put together.
"At the end of 2018 we were finally in the position to film it, with an amazing bilingual cast we found through various adverts we put out. It has taken this long to release Princesa onto YouTube, as it's been doing the rounds at short film festivals. And then the total fear which naturally comes with a global pandemic delayed its launch further, but I'm so delighted that it's now finally out and about and people can enjoy it."
La Princesa has arrived. But how did Emma Sidi get here?
First gig?
My main memory is that my first gig got cancelled. My agent genuinely phoned me on the day to say 'there's been a mistake'. The gig had been in the diary for three months. That was a disappointment of electric proportions. I cried to Wrecking Ball by Bruce Springsteen for the length of the song and then got up and made a YouTube web series called My Gig Got Cancelled. A niche reaction, perhaps, but from that, I got booked for a gig at The Invisible Dot (RIP). And yeah, it went well!
Favourite show, ever?
Stop asking me about gigs, it's heartbreaking. It's a post-Covid world and gigs are a thing of distant memory, baby! But fine: for me, the odd Edinburgh show stands out. Particularly final performances at Edinburgh always have an inimitable epic end-of-summer-holiday energy. At one of these final shows, I got my real-life dad to make me wings out of foil, which was a strange and lovely thing.
Worst gig?
I once did an outdoors gig in Kent where I just was not the alternative comedian they were looking for - I'm a character comedian who goes niche. It was a stone-cold 20 minutes of silence. It could have been because being outside, you lose acoustics, sound doesn't travel as far, you know? Or, they might not have been laughing at all. I strongly believe the latter to be true. It's cool, Kent, we're cool.
Which one person influenced your comedy life most significantly?
As a true comedy geek kid (like it turns out most comedians are - we're not cool people) I read Up to You, Porky, the Victoria Wood sketch book back to front, all the time. I made friends perform the sketches with me. I listened to her tapes on repeat. I turned her sketches into monologues and learnt them by heart. I was a FREAK.
But moreover, Victoria Wood was a total genius, icon of her time and still now and she's without a doubt the reason I ever went on stage in the first place.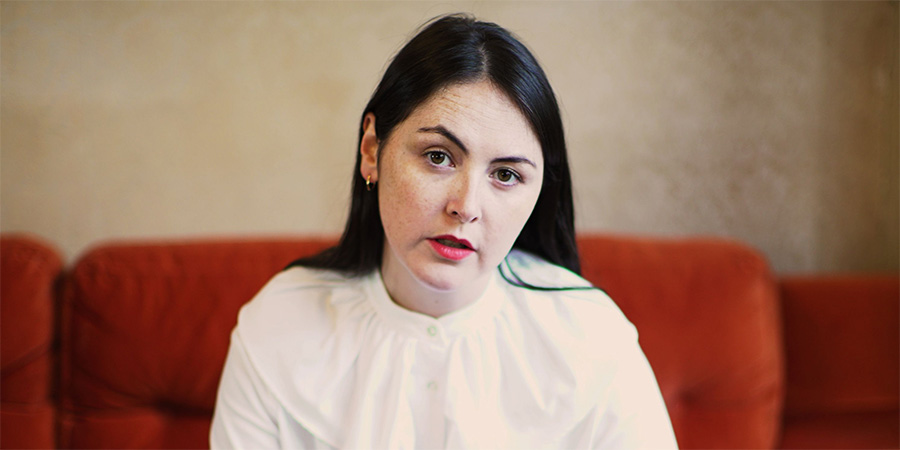 And who's the most disagreeable person you've come across in the business?
Claws out! Seriously a difficult question, as the best thing about working in comedy are the people and how supportive everyone is of each other. There's not enough money in it for most of us to afford to be a dickhead.
If I had to pick a disagreeable character, I'd pick that woman who comes up to you after the gig and tells you, kindly and discreetly, that she doesn't usually like female comedians 'but I thought you were good'. She's a disagreeable lady and somehow seems to be at a lot of gigs.
How's your lockdown going?
If I'm very honest with myself, lockdown has gone fine.
Moments of sheer terror, but that's only if you think about things too deeply, or consider the future in a long-term, 'oh my god we'll never hug and dance and snog again!' way. The day to day living has been good, maybe even sometimes great. I'm in lockdown with a fellow comedian who I also have the pleasure of calling my boyfriend and - this is cringe to say - he really is really funny.
I've also been writing, mainly because I now have no more excuses not to get on with certain projects and I've bought mic equipment to make a home recording studio. It felt like such a waste of money when I was in that online checkout, but I've now recorded a few things remotely, such as the BBC Radio 4 sitcom Ankle Tag.
It's given me an even deeper appreciation for technology and I finally now understand how to work Garageband. And you'll be very glad to hear I currently have no plans to start a podcast.
Is there one routine/gag/character you loved, that audiences inexplicably didn't?
I used to do a mime bit about being late for a meeting - it involved a lot of looking at a fake watch in increasing surprise. No-one digged it, but I thought it rocked! Audience is king, however, and I promptly ditched it.
You left the first episode of Princesa on a heck of a cliffhanger - can you give us a hint what happens next?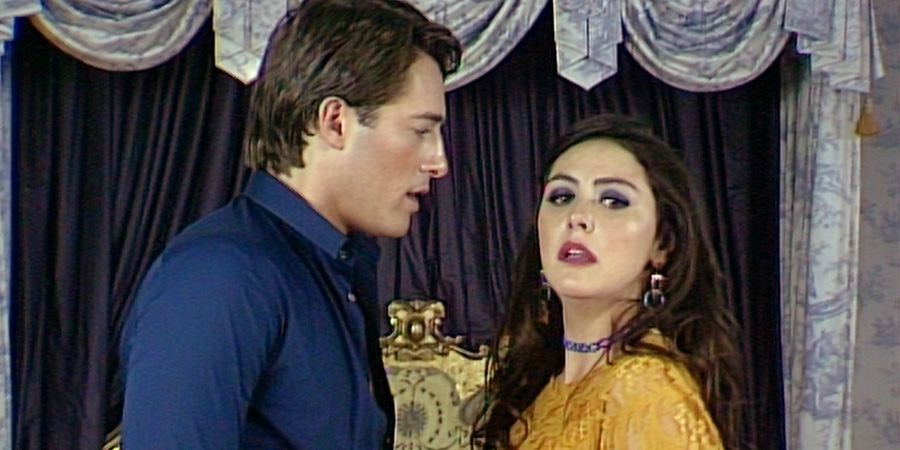 The combination of Covid-19 meets general industry uncertainty has put Princesa on ice, but there is indeed a series outline waiting to be filmed on those big 80s cameras.
I can tell you that Señora Buckingham will indeed get her revenge, Jon Buckingham will unwittingly become Becky's accountant and lawyer and lover, and her dad will flip sides and become a LibDem councillor, much to his UKIP-loving wife's shock and dismay.
Becky's mother's identical twin sister will also show her face, and help Becky in keeping the cul-de-sac safe from her wicked stepmother. Oh, and there'll be an extremely highly charged Pizza Express scene.
Are there particular reviews, heckles or post-gig reactions that stick in the mind?
I did a lash-out tweet a few years ago about being called 'quirky' in a review - for what felt like the millionth time - and my point was that this was a term pinned uniquely on female comedians, whereas the grand superlatives like 'genius' or 'breathtaking originality' were almost always reserved for male comedians.
I did a big old sift through reviews to check I wasn't over-reacting, or indeed being 'quirkily hysterical'. I think it's getting better, but it's still frustrating, especially when you see it happening to truly incredible (female) colleagues. Then again, maybe I am just bloody quirky rather than a genius. That seems very likely, actually.
How do you feel about where your career is at, right now?
I think the best approach to the coronavirus era for us comedians is to be proud of what you have already achieved. I love what I do and can't wait to get back to filming and gigging. Also, the industry is looking a bit scary, with regards to new safety measures and the inevitable economic backlash, so things might dramatically change.
If I were now to look back at my mini 'career' and punish myself or be bitter for all the things I didn't get done or didn't achieve, I'd go mad and get sad. The worst combo! So I'm very happy with where I'm at.
Also, I'm often the voice of BBC interstitials, going 'Available Now on BBC iPlayer'. And I'm chuffed with that! If you told me when I was a teenager that I'd be doing that in my 20s, I would have kissed you.