Daniel Muggleton
Good name, Muggleton; it sounds like a lovely old kids TV village, which also has a notorious history of violent street crime. Anyway, this Muggleton, Daniel, is an Aussie comic who swapped down-under for under-a-cloud a few years back: yep, he moved to bewildered, blustery Britain, to give stand-up here a red-hot go, as they in Oz.
And very good he is too, as evidenced on his wickedly enjoyable live special Let's Never Hang Out. In it the surreptitiously spiky comic gives an impressive demonstration of staying just the right side of the appalling-the-audience line, like a fast bowler who really likes to flirt with the no-balls. We'll get onto an actual fast-bowler in a minute actually.
So, when did that special happen?
"Let's Never Hang Out was pretty much the last thing I did before moving to the UK in 2017," he says. "It's recorded in a venue that every Sydney person my age would've been out at, to see a band or try and meet girls or whatever.
"It felt like a nice send-off to the city where I grew up, and I think the material reflects that. Now I'm in London paying even higher rent I look back at my fresh shoes and skinny jeans and think 'Don't worry mate, you'll start wearing tracksuit bottoms soon and be more comfortable than ever. Hang in there!'"
Ah, London, welcoming newcomers by making them feel like an impoverished student again. Speaking of which...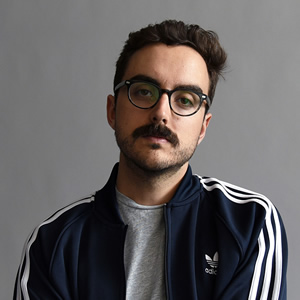 First gig?
My first gig was at university and I remember three things: it went well, I had a lot of friends there (who came to watch me fail; Australians can only be supportive if it's part of a larger bullying campaign) and I booked my second gig right away. The second gig went so badly I didn't do comedy again for six months.
Favourite show, ever?
The special was pretty cool, but taping my album at The Comedy Store, Sydney, is probably my favourite. You never forget your first, you know?
The Sydney Comedy Festival invited me to do an encore of my show there, I thought it was some kind of mistake and then tickets were selling so slowly... it was in cancel territory until like two days before, and then on the day of the show I sold 100 tickets because my fans are assholes.
It's still the biggest crowd that's ever come to see me, I did the best show I'd ever done to that point and it was professionally recorded so I had proof! I lucked out pretty hard there.
Worst gig?
My second gig is definitely a contender but for pure horror, it has to be a show at Edinburgh in 2016.
I had crammed 45 people into a 20-seater at the Free Sisters, 11pm on a Saturday (read: drunken Scottish chaos), every show had been going great and I was so excited for a dope show to my biggest crowd yet... and then I just bombed for an hour. I can still remember where people were sitting.
The biggest laugh I got was when a random lady in the crowd said 'I'm German, maybe you should make fun of that?' And I said, 'Is that the classic German sense of humour?' Everybody laughed, so that lady has better comedy instincts than I do apparently.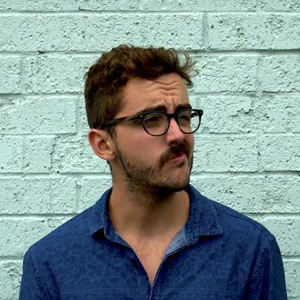 Which one person influenced your comedy life most significantly?
I'd always listened to comedy albums, mainly Robin Williams, Chris Rock and Dave Chappelle, as a teenager. But when I first saw Anthony Jeselnik on Down and Dirty that was probably the moment I was like, 'Hey maybe this is something I'd like to do.'
And who's the most disagreeable person you've come across in the business?
I used to run an open mic in Sydney every single week with 30-40 acts. It was absolutely crazy, ran like four hours with a break and everyone did four minutes.
I promise you there's no-one more disagreeable in comedy than a dude like, 10 to 20 gigs in, who's the 32nd person on, and his joke about iPhones isn't going as well as it usually does to the eight other comedians scattered around the room.
MAN, that dude is pissed. He's running long, talking shit to the MC like he's better than the gig - it's a car crash - and I'm just glad to not be that dude anymore.
Is there one routine/gag you loved, that audiences inexplicably didn't?
I mean, just on Sunday a dude said he was Russian in his heart, and I said 'Oh, like you played as Zangief in Street Fighter?' Got nothing, and I think they should still be applauding.
I had this joke last year I worked from literally every angle about there not being a name for a dude who hangs out with a group of lesbians. I'd bomb with it, then tell a comic off stage who'd say it's funny, do it on stage and bomb again... like four months for a minute-long bit? Totally not worth it.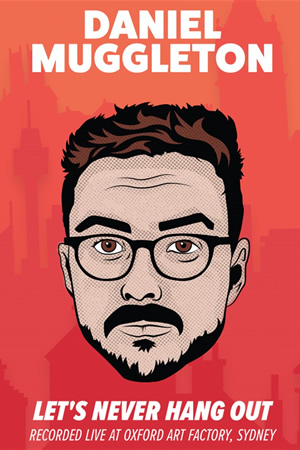 Any good tips for other comics embarking on their first special?
I did pretty much everything myself, and I wouldn't recommend doing that. Performing two hour-long shows back-to-back is exhausting enough.
Get some people you trust to handle the production shit, focus on the material AND tape a setlist somewhere. I forgot a joke in the second recording and messed it up in the first one, so it's just not there. Oh, and the rough-cut the director sends you for notes is gonna make you want to take a jump in the lake; just get past that and they'll add other cameras in and everything will be fine.
I'd also watch a bunch of specials so you can tell the director and cinematographer what you want. It's like a haircut, they need direction and to know your tastes. Jerrod Carmichael's 8 - directed by Bo Burnham - being the prettiest, in my opinion.
The most memorable review, heckle or post-gig reaction?
I used to have a story about how I hated Australian cricketer Brett Lee as a kid, and then as an adult he slept with my ex-girlfriend. So naturally, after gigs all I'd get is anecdotes from punters about Brett Lee and the one I kept hearing was about a friend of a friend walking in on him [scurrilous rumour redacted by the British Comedy Guide's red-hot legal team]. I heard it from like 10 people. It's been five years, I've still got no idea what to do with that information but it's definitely memorable.
How do you feel about where your career is at, right now?
I'm pretty happy with it. I'm in the UK working as a professional comedian and that's not something I ever saw coming, I didn't realise how much coach travel was involved in that dream but you live and learn. There's still a lot of stuff I'd like to do in terms of TV and touring, but right now I'm filling out a questionnaire at 2pm on a Tuesday and I haven't even showered yet.
I'm pretty sure I don't have depression, so this kind of freedom seems like a win.