Dane Baptiste
You get a lot of lists popping up at this time of year - the best TV shows, worst films, most bizarrely inappropriate presidents - that sort of thing. So it's apt that Dane Baptiste's FGWG has a nice big list in it, about his weirdest career moments. But then Baptiste should figure in a good few end-of-year lists too - the good ones - as it's been another belting year for the Londoner, who takes his widely-acclaimed show G.O.D. (God.Oil.Drugs.) back out on tour in January.
If leaving the house isn't your thing (true, there's a lot of weather out there now, but the tour runs until June, when there hopefully won't be), his full-length Live At The BBC special is now on that there Netflix. Yep, he's rubbing shoulders with Stranger Things and The Crown and comedy specials by big US names like Bill Burr - but then he's rubbed shoulders with him before. Which brings us nicely on to his career highs and lows...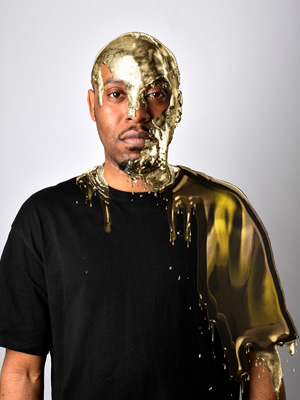 First gig?
Sunday, October 26th, 2006. I remember randomly a bunch of people from school and college showing up, and I had a brandy and coke for 'Dutch Courage'. Two gigs later, I stopped doing comedy for four years until I learned to perform without Brandy or my friends present. But it was a good gig!
Favourite show, ever?
I have no idea how to answer this question, because gigs are good for different reasons. I'd say maybe opening for Bill Burr was one of my favourite gigs, because I managed to not absolutely f*ck it up in front of one of my comedy idols.
Worst gig?
Brunel University. My third gig, where I made the mistake of thinking that I was so funny now I could change my set and discard my original five minutes. They hated me before I opened my mouth anyway; so it was either dying quickly or bleeding out and having a tortuous death. They chose the latter, I chose to never return.
The weirdest live experience?
Too many of these to mention, I'll do a list for you.
1. Young woman begins heckling regarding joke about dragons and black people. This becomes appeal about sex trafficking, ends in her tears; good gig though.
2. Older woman at drama school gig heckled saying "WE WANT TO KNOW WHO 'YOU' ARE!" (Thought that was the objective of me performing)
3. In Birmingham, watched a man enjoy jokes and then turn around and throw up in a friend's lap
4. Group of hens were talking, I asked them to "relax", one of the bridesmaids remarks "What, let me guess, you wanna make fun of my flat tits". I am someone people tend to project onto.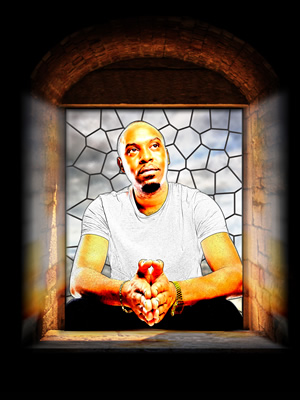 Who's the most disagreeable person you've come across in the business?
There's a few! But to be honest, the profile is always the same; failed comedian from remote part of the UK with small amount of power in the form of a gig in Pondwater upon Bumfuck Nowhere in Remoteshire. So they wield this small amount of power and give harsh critique when they have no real influence in the industry. I won't name anyone, they know who they are even if nobody else does.
Is there one routine/gag you loved, that audiences inexplicably didn't?
Yeah! I think sometimes my references seem a little conspiracy theorist in nature. For example; I remarked that Disney owning Marvel Studios means that they essentially have a virtual monopoly on childhood nostalgia, as they create all the Disney Princesses, the Star Wars, Marvel movies and Pixar animations, so they're inescapable. Well, you'd have thought I outed Father Christmas as an arms trader the way they looked at me! I don't blame them though, I'll tweak it.
What's your best insider travel tip, for gigging comics?
Meal prep might be a good idea. Not all of us can afford to have riders, and not very many healthy takeaways are open once the gigs are done. Also book in advance. That can be the difference between a Megabus and a National Express coach. And that can be the difference between air conditioning and inhaling the faecal matter of a bunch of strangers.
The most memorable review, heckle or post-gig reaction?
A reviewer remarked that my material was simplistic, poor and would only work as a lowbrow set in a working men's club. A year to the day, they nominated me for Best Newcomer. Journalistic integrity in comedy sometimes challenges the actual comedians for facetiousness.
How do you feel about where your career is at, right now?
It's in a good place, I can eat, drink, travel and provide for loved ones doing something I love, so can't complain. All I need to worry about is continuing to improve and destroying the Military industrial, penal industrial, white supremacist power structure globally and my mission on earth will be complete :-)