Chris Neill
Do you reckon that when a new-fangled invention called a book initially emerged way back in ancient Egypt or wherever it was, they launched the idea to an unsuspecting public with a one-month free trial and a free credit for the bound-together wax-tablet of your choosing (subscription applies, cancel anytime)?'
That's certainly the way these things seem to work nowadays anyway, and it's at least one way to feast your eyes on Chris Neill's new release. A subscription, that is, not the wax tablet.
Neill is an acclaimed comedy writer, performer, presenter, actor, producer and Radio 4 regular, who was once likened to one of the world's finest humourists by a top British newspaper - more on that below - and has now captured his thoughts in a long-form aural fashion.
His audiobook is called What is this Thing Called Love? and is available from Audible, as indeed are lots of other fine listens like Mark Watson's new made-specially series, if you're umming and ahhing about subscribing. So what made him decide to write - and record - this impressive beast?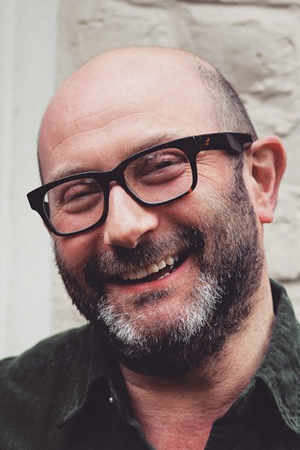 "There was a routine I had about the time I was single and not knowing whether I wanted a dog or a boyfriend," Neill explains. "As an exercise I decided to write it up to see whether it worked in prose. I posted it on my then blog and a literary agent called Jo Unwin saw it and got in touch.
"When we met she said that if I could turn this 10,000 words into a book she'd be able to sell it. That didn't go exactly to plan, but it did spur me on to write it."
And how would he describe the book, if we forced him to knock out a quick synopsis?
"The abundant failings and cock-ups of a middle-aged man gathered together in nearly six hours of audio," he says. "Dreamy."
Now, strap in, as he takes a long-form approach to our first question.
First gig?
It was one of those fortuitous although misguided occasions. In that I had a ball on stage, but then went on to discover that stand-up wasn't nearly as straightforward as my beginner's luck had led me to believe.
At 22, I was working as a barman at the Playhouse Theatre in London. During the matinee, I'd been assigned the normally very undemanding task of running the little champagne bar we had in the foyer. There was only one customer that afternoon but unfortunately it was Dustin Hoffman, who was in seeing the show with a group of kids he'd brought to London.
While they ate ice creams, he fancied a glass of Moet. For such a famous celebrity, I decided pouring a glass from an already opened bottle was a bit cheap, so I made a great show of producing a new one from the ice bucket on the counter. Unfortunately I'd never opened a bottle of Champagne before and had no idea how to go about it.
[Editor's note: we've no idea where this is going either, but we're enjoying the journey]
I managed to peel off the foil, but then my customer stepped in to stop me trying to stab the top of the cork with a knife. "Woah," he said, putting his hands up like I'd threatened him. Then he decided it would be easier if he dealt with the whole enterprise himself.
Finally opened, and with an embarrassed, muttered "thank you" from me, he handed the bottle back. Whereupon I poured it too quickly and watched as the bubbly coursed over the brim. With saintly patience, Dustin Hoffman took a fresh glass from the counter and with a purring, "Here, let me show you how," he more expertly poured a glass for himself.
Being young and a bit of an idiot, at the end of all this, I still charged him for the glass of Champagne. "That'll be £4.50, please," I said, and he courteously handed over a five-pound note and invited me to keep the change. Which I did. Unfortunately, my manager spotted some of this interaction and not unreasonably was utterly furious. He told me to leave for the day, and not bother turning up for my evening shift.
A barman friend who walked out in sympathy with me said we should go to The Comedy Cafe in Rivington Street, as it was an open spot night and it might be good for a laugh.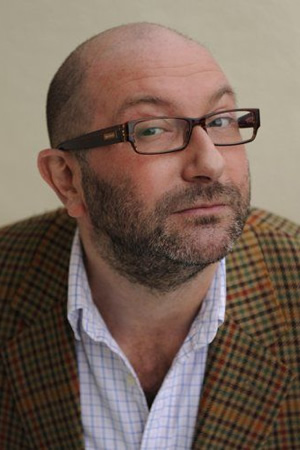 Aha!
God only knows why but when we arrived, I put my name down without even the merest semblance of material. So when it got to my turn on stage, I told the story of what had happened to me that afternoon... and by an utter fluke I won the prize of £25 and a chance to perform the following week.
Seven days later, and with no freshly-minted celebrity stories to tell the audience, but with a belief that all I needed to do was stand on the stage and tell them what had happened that day, I inevitably died on my arse.
Favourite show, ever?
Being on a Just A Minute panel with Linda Smith, Tim Rice, Tony Hawks and of course Nicholas Parsons, at the Mayflower Theatre in London in about 2004. Four of the nicest, most generous performers you could hope to meet.
Linda was a good friend, and, I think my luckiest break was when she wrote me a part in her wonderful radio sitcom, Linda Smith's Brief History Of Timewasting. Being quite dim, I'm not sure that at the time I was entirely aware what an astonishing act of generosity and trust that was.
In terms of stand-up, MCing a busy Saturday night at Ron and Emma Emslie's club, The Hob, in Forest Hill was almost always a joy.
Worst gig?
Almost inevitably it was a Mirth Control jamboree. At this point I hadn't heard the rule about simply never, ever, ever accepting the offer of a gig at a wedding. So when I was called and told it was a gay wedding and they'd asked for me specifically, I thought what can go wrong?
Well not much. Apart from the fact that neither of those details were true, as I discovered when I arrived. And then subsequently learned, to my horror, that I was the 'surprise wedding present' of the bride's sister who thought I was someone called Dave. "Just do your wedding material," she advised me when she caught me looking panic-stricken.
The DJ introduced me onto the dance floor where the lighting strobed across my face. The guests, who were unhappy to have their chatting interrupted, enjoying as they were that no-man's land period between the end of the speeches and the arrival of the evening guests, gravitated as if by centrifugal force to the far edges of the room.
When she first spotted me the bride's face turned ashen and eventually, about four minutes into my disastrous set, she came over, put her hand on my arm and asked me in a low, serious voice, not to ruin the most important day of her life.
"Please leave," she said, "please just go away." I was happy to comply with her wishes. It had taken me four hours to drive to Leeds, I was on stage for a humiliating total of about six minutes, and then I drove the four hours home. Needless to say Mirth Control and I parted company.
What's the writing job you've enjoyed most?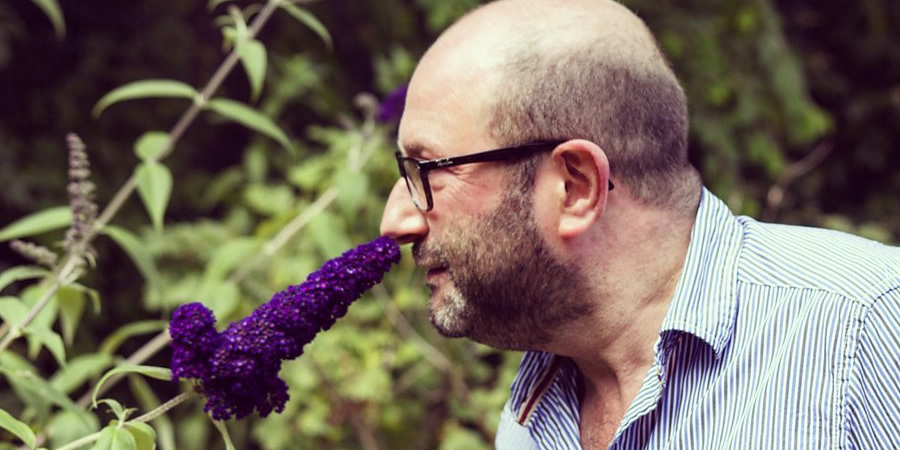 Writing my own Radio 4 series. The one I'm currently working on will go out next year.
Who's the most disagreeable person you've come across in the business?
It seems such a shame to limit it to one. There are plenty of disagreeable of people in all walks of life. But if I think about it, it's amazing that there are many more people who are good. However, if holding grudges was a sport I would be a world champion.
There was always much to be unsettled by when it came to Clement Freud, with whom I worked quite a lot, and since his death we've discovered even more. But that doesn't mean he was without wisdom.
One maxim he followed was 'Forget but Never Forgive'. And as I get older there is a lengthening list of people I can't stand but quite often can't recall precisely why.
Narrating an audiobook sounds an impossibly lengthy process - how do you get through it?
The fact I'd written it made it all a lot easier, added to which several of the stories had formed the basis of chunks of my radio shows, and so they were written to be read out loud.
The worst of it - and it was so much worse for the recording engineer than me - was the constant necessary throat-clearing and nose-blowing. I'm a very snotty man. And so a lot of our time was spent with me asking him to mute my mic while I proceeded to expel gunk from my body.
The most memorable review, heckle or post-gig reaction?
"That poof wasn't so bad" - agreed upon in the gents' toilet by some men taking a slash as I hid in a cubicle, at one those grim Sunday night gigs we've all done that take place in golf / football / rugby clubs / delete as applicable.
At the other end of things, I was chuffed beyond words at the press my radio shows received. Being compared to David Sedaris by The Observer made a little bit inside of me melt with joy.
How do you feel about where your career is at, right now?
I'm fifty years old and spend most of my time ruminating on all the things that have gone wrong, all that I've ballsed up, on my laziness, on my lack of focus, on the opportunities I let slip through my fingers. I'm sure I'll still be doing it the day I drop.