Chris McCausland
Good things come to those who wait, as that awesome old Guinness ad told us, years ago. Let's hope so anyway because Chris McCausland has been waiting absolutely ages for the latest leg of his tour to finally kick off - and for this First Gig Worst Gig to plug it. But the dates are rebooked, and here it is. We asked him how stage-fit he's feeling, just as gigs restarted:
"I had done no live work at all since mid-December, until this past few weeks where I've been getting back out there and doing gigs every night in London, and to be honest, my poor old body doesn't know what's hit it," admitted the Liverpudlian, feeling like Virgil Van Dijk after the knee op.
"My tour show has been written and ready to go since before the first lockdown, and mentally I am excited to finally get out there and tour. But I definitely need to build up my match fitness over the coming months and get my mojo back.
"By the time we get around to the tour starting though, I reckon I'll have my body cooperating again and not giving me quite so much grief about all the late nights. It's just got used to sitting on the couch at 8pm with a lovely cup of tea - the poor old thing."
Speaky Blinder is the name of that show, and it restarts in April next year. But can he even remember the bits now?
"Thankfully I recorded a couple of the shows so I have something to listen back to, so I can hear what the hell I am meant to say. It's all very well having things written down, but things change during performances and it's always better to be able to listen to yourself performing material, even if the sound of your own voice does make you want to jump through the window."
Still, it gets you out. Now let's get back to the early days.
First gig?
On a Tuesday night in a room above a pub in Balham. I think there were about thirty or so in the audience and I was sick with nerves. I had to take both the Monday and the Tuesday off from work in order to prepare, and I couldn't eat a thing on the day in question, I just drank coffee and smoked cigarettes - it was 2003 and cigarettes were like these disposable vaporisers that you could only use once.
I have never been a performer and so my first gig was massively out of my comfort zone and it definitely showed. I think I was concentrating so hard on remembering the words I had written that I just ended up reciting everything in the most monotone expressionless boring way, like the stand-up comedy equivalent of a song by The Lighthouse Family if you remember those chaps.
Luckily though enough of the audience chuckled at enough bits for me to want to do it again, and then again. I was very lucky with my initial run of gigs, as I certainly had some awful ones further down the line where I thought 'if that had of been my first one there is no way I would have done it again.' So thanks, thirty-odd people of Balham on a Tuesday!
Favourite show, ever?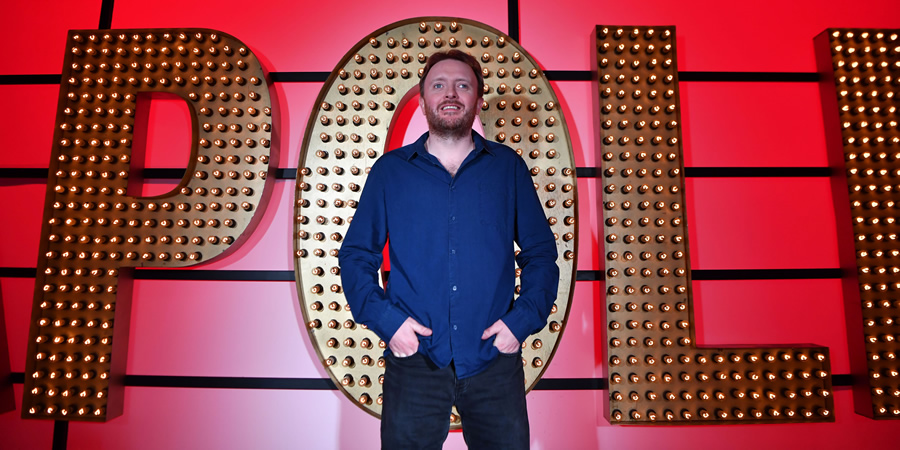 I would have to say my first appearance on Live At The Apollo. I have had gigs that I've enjoyed more, but usually these are gigs where you can just muck about a bit and have a laugh.
But the combination of getting to play that room, the pressure that I put myself under in the run up to it, how nervous I was to do well, and then how well it all went, just all combined to create this sense of wonderful accomplishment when I walked off stage to the applause.
Don't get me wrong, I still watch it back now and think I sound like an idiot - I don't think I will ever be able to watch myself and think it sounds good - but in that moment it felt amazing to have done the show and done it well.
Worst gig?
Some years ago I performed at a Christmas party for the RAF Officers Club where I was introduced on to the stage by an escapologist. For some strange reason the escapologist was hosting the show, and prior to bringing me on stage had spent at least five minutes locked in a box.
During this time everybody in the room got bored looking at a box and got up and mingled, so by the time he finally freed himself nobody even cared about the show anymore and he introduced me to a room of people who were now having a totally different party. I kind of just spoke at a wall of noise for fifteen minutes or so.
Which one person influenced your comedy life most significantly?
Eddie Izzard was always my favourite comedian throughout the 90s, long before I tried stand-up myself. I think the way he incorporated talking about his transvestism on stage very much influenced how I would go on to talk about my disability - basically, don't go on about it, because there is much more in your head that makes you 'you' than just the main thing that audiences see, and you don't want to be boring and predictable.
And who's the most disagreeable person you've come across in the business?
Whoever that annoying miserable bastard is that sits in the back of my head and tells me I'm going to be total shit before every TV recording I've ever done - I wish he would just piss off.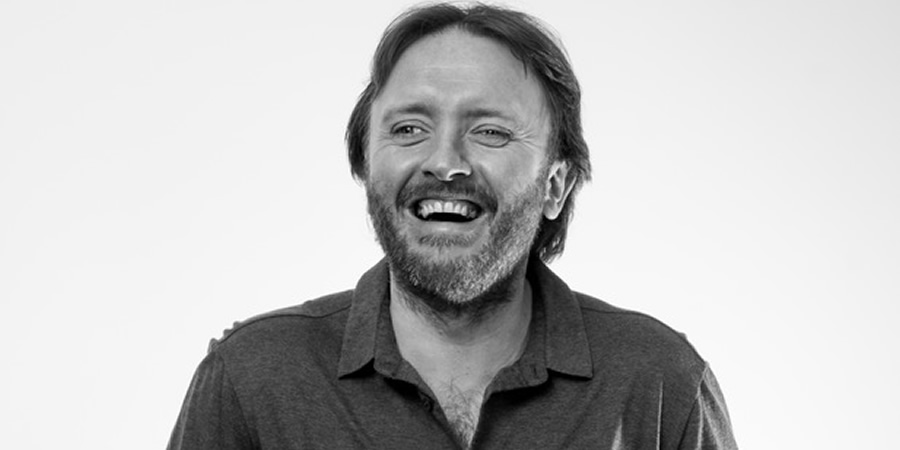 Is there one routine/gag you loved, that audiences inexplicably didn't?
Yes, but far too many to remember here. I will usually stick with an idea for a little while and try to make some changes to see if I can get it to work. Sometimes I will have a joke that doesn't really get a big laugh, but maybe four or five in the audience will bloody love it - I keep those in and those four or five audience members then become my favourites.
How was the lockdown for you, generally and creatively?
Hard. I live in a two-bedroom flat with my wife and daughter and we were all at home every day throughout lockdown and beyond. At one point I was beating myself up for not being creative enough, but then decided to just take the pressure off myself a bit and enjoy having more family time than I am used to. I haven't created a lot, but I have watched Toy Story 4 about seventeen times.
Are there particular reviews, heckles or post-gig reactions that stick in the mind?
I am blind and I do remember one heckle from about one year into doing stand-up. I went on stage and introduced myself and did a quick joke about being blind to break the ice in the room, when somebody shouted out "We're behind you!" - It must have been funny as it has stuck in my head and I usually can't remember anything.
How do you feel about where your career is at, right now?
I am very happy at the moment to be honest. I'm loving taking part in all of these TV shows that I've been lucky enough to have been invited on of late, and if getting the conundrum on Cats Does Countdown doesn't make you happy, then nothing ever will.