Cassie Atkinson
You may be desperately trying to ignore this, but face facts: it's the festive season. Or very nearly. Take heart though, Christmas curmudgeons, as amid all the rabid consumerism there are little pockets of people being pleasingly uncommercial on a grand scale.
Actually there are vast, extra-large pockets of people pitching up at London's Bloomsbury Theatre on 9-10 December: it's the return of the legendary Weirdos Panto, which is sort of the Avengers: Endgame of alternative comedy. All sorts of heroic talents, coming together for the common good. And if it also makes $2billion at the box office, that'd be lovely, as they're raising funds for Great Ormond Street Hospital.
One of this show's leads is Cassie Atkinson, which is savvy casting given that she's a proper thesp, as well as a sketch trouper and in-demand writer. What can Cassie tell us about Weirdos Save Christmas? Or is it as secretive as the next Star Wars film?
"I can tell you it involves a Dorito Fish, Woolworths, the spirit of Christmas and a human sacrificed by being burnt alive," she says. "Just your average panto really. I play the role of Sophie - she's just got back from her gap year, she went as far as Milton Keynes and is now very wise to the world."
Which is probably fairly distinct from the next Star Wars film, but who knows: it's only a matter of time until Disney makes a big-money bid for Weirdos too. Meanwhile, what else is Atkinson up to, panto aside?
"I'm currently gigging with my sketch group Northern Power Blouse," she says, "and have written on a new Comedy Central sketch show that's coming out soon."
Excellent. Now, let's take a look back at her gig history. It's behind you!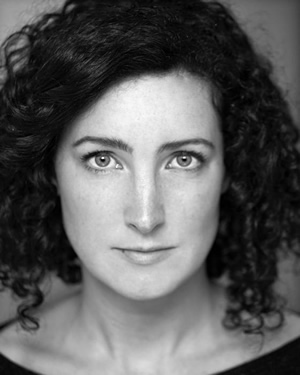 First gig?
It was a free open mic night in South London. Despite already working as an actress the nerves from my first comedy gig were vomit inducing - literally. So I drank a large glass of wine before I went on, but in the end I wasn't too bad (now please excuse me while I go and vomit up the awful flashback this question appears to have given me).
Favourite show, ever?
The first Weirdos panto I took part in was in 2016, we did it in a derelict building as part of Bob Slayer's Grotto of Comedy. Myself and Beth Vyse played baddies working for HMRC and were extremely violent towards each other and the audience. The building flooded, it was so cold I wore three layers of clothes but I drank boozy hot chocolates with Lucy Pearman and everyone involved was kind, funny and generous - a fantastic, chaotic experience.
Worst gig?
I have a scar from the very same panto as a result of Beth Vyse repeatedly hitting me with a prosthetic hand.
Which one person influenced your comedy life most significantly?
I grew up on Victoria Wood. She did it all. Something I don't think comedians get the chance to do anymore.
You've worked with Vic & Bob too - do you have any good format ideas for how Weirdos can get on telly?
Oh gosh... In the way Chris Morris' Blue Jam first floated through the radio in the middle of night. I'd love to see us take over a remote community TV channel with our own surreal version of weather reports, talk shows and most importantly Ali Brice doing gardening tips.
Is there one routine/gag you loved, that audiences inexplicably didn't?
I did a show involving lots of audience participation, and at one point I'd ask them to yell abuse at me. People were sometimes shy to do this but at one show a man yelled enthusiastically 'You f*cking stupid idiot!' The rest of the audience collectively gave the vibe 'Oh that's too harsh!'.
I thought it was funny and explained 'Don't worry, this is my Dad' (which it really was) and the collective audience response to that was 'No. That's not funny, that's weird'. Me and my dad still think it was hilarious, but the audience never did. And neither did my mum when she found out.
Any interesting moments at panto rehearsals so far - is it secretly like the National Theatre behind the scenes?
Well I've done two plays at The National my dear, so I can confidently say no! Everything is done with fun, love and silliness which is why everyone involved does it for free. We make each other laugh and raise as much money as possible for an amazing charity (now please excuse me while I go and vomit up this spirit of Christmas that appears to have taken over me).
Are there particular reviews, heckles or post-gig reactions that stick in the mind?
Too many times I've been told by other women 'I don't normally think women are funny but you are'. I. Just. Can't...
How do you feel about where your career is at, right now?
Great (now please excuse me while I go and vomit up the anxiety this question appears to have just given me).
Merry Christmas one and all!