Athena Kugblenu
Five years into her stand-up career and a few weeks after a well-received first full run at the Edinburgh Fringe, Athena Kugblenu brings that show, KMT, to the bright lights of old London town in late September. Well, mainly some nice pub/theatres around Islington, to be more specific.
She'll be performing a trio of gigs at Angel Comedy on the 16th, the Albion on the 26th, the Rosemary Branch Theatre on the 28th, and "hopefully I'll do a few more!" says the former Beeb New Comedian of the Year finalist, who's an impressively calm, composed presence onstage.
The acronym of the title is explained during the show - but what's the overall idea? "It's a show with my take on politics, race, class and identity," says Kugblenu. "It's quite topical and a little bit personal."
Let's get personal now then, and delve back into some seriously varied gig memories.
First gig?
Outside of my comedy course showcase (which I slayed, thank you for asking) it was at an open mic in a freezing cold basement in central London. That's what I remember most - the cold. And being awful. It's a miracle I continued but I think I acclimatised to the conditions.
Favourite show, ever?
Probably my first night of Edinburgh last year. It was my first solo, I did pretty much all the PR and stuff myself. It was a 45 minute show and the room was packed. Everyone tells you horror stories about Edinburgh so I was prepared for the worst.
People sat on the floor, all around me. And it was one of those nights they went for everything. I guess it felt like I had found an audience. Don't worry, they weren't all like that! But it was a nice way to do a first Edinburgh show.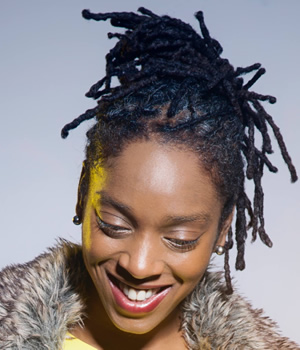 Worst gig?
It was a comedy night in South London. I turned up and the promoter wasn't there, just at a tonne of acts waiting around in a basement which turned out to be a nightclub. There were no seats for the audience (not that there was much audience), anyone who wanted to watch had to sit around where we would expect the audience to be, a bit like they were watching a five-a-side match.
The comics effectively performed to the dance floor. The MC made jokes that were... interesting. And there were so many acts. Longest night of my life. I later found out the promoter had charged what little audience there was £10 to get in. I am positive those people will never watch stand-up comedy again. They are lost to us.
Weirdest live experience?
I once did a show where every act died. It was the strangest night, like a horror movie. The audience just stared at us in silence. I haven't ever seen anything like it. I am not sure they even knew what stand-up was, let alone how to respond to it.
I think the promoter promised Live At The Apollo stars and what they got was a car full of part-timers coming up after their day jobs, so they hated us before we opened our mouths. Horrendous.
Who's the most disagreeable person you've come across in the business?
I can't think of anyone! Seriously! I'm worried that means it might be me...
Is there one routine you loved that audiences inexplicably didn't?
I used to do a bit on Rastamouse that I thought was hilarious but no one else did. Luckily that's dated now so no harm done to the repertoire.
The most memorable review, heckle or post-gig reaction?
Ages ago I did this random gig in a small town and the audience were so quiet. When I addressed it a woman said, "we thought there would be jokes." I couldn't argue with that. At least they had come with the right expectations.
What's your best tip for comics who've just started out?
Keep going! I saw a great piece of advice from Ken Cheng on Twitter: 'don't compare yourself to other comics, compare yourself to who you were a year ago.' It's true because everyone's path is really different. I thought that was great advice.
How do you feel about where you career is at, right now?
Compared to last year, I'm doing well. I get booked, I get other little opportunities. Any further progress will depend on how hard I work and how much I want more - but that's the same for all comedians, isn't it?