Archie Maddocks
At this time of year a lot of comedians desperately try to subvert the natural laws of the space-time continuum, in order to manoeuvre their ever-morphing material into an hour so they can wedge their new show into one of the Edinburgh Fringe's famously tight time slots. Still, you can squeeze an awful lot of ideas into that hour, if you put your mind to it.
Archie Maddocks is back at the Fringe this year with the show Big Dick Energy, which sounds a tad more cerebral than the title may suggest.
"The show is about existentialism, basically," says Maddocks. "I think I'm just at that point in my life where I'm questioning my place, reality and purpose and that's all bled into this show. I'm just poking at the things we all accept as normal, like life itself, when in reality it seems quite an odd concept. Similarly, reality doesn't make sense to me because now that I question the reality that I exist in, nothing seems to add up."
"I mean, this is making the show sound way more intelligent than it is - it's an idiot trying to understand why he's self-aware really..."
Actually Maddocks is one of our most eminent emerging writers: playwrighting, screenwriting, writer-performing (if you're not a Fringe-goer you can check out his acclaimed 2016 show Shirts vs Skins on the increasingly bounteous NextUp platform). So what else is the versatile chap up to? And does that other work often cross over with the stand-up?
"At the moment I'm working on several TV shows and some films, as well as some theatre pieces and radio stuff - pretty busy, writing it all down," he says. "Everything always crosses over, which I suppose is handy but also makes me question whether I'm quite one-note or not. The fundamental thing that always seems present in everything I explore is identity and place - whether that be personal identity, or the identity of a place."
"There's always a stupid dick joke in everything too. Sorry about that."
You can't beat that big dick-joke energy.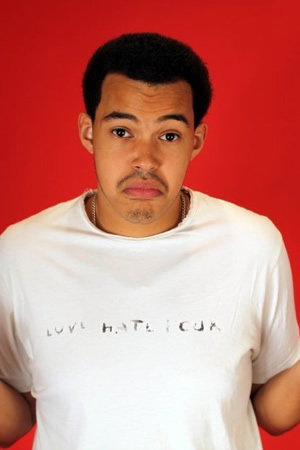 First gig?
I remember that it was a July and that loads of my friends came down to a pub in Westminster to give me a false sense of accomplishment. I can't remember who else was there, but I got laughs (which I know now must have been pity) and thought I did a great job. I was good enough to think I should do it again.
I've recently watched the video and good lord, I was awful. I don't know why anyone even smiled let alone laughed. Absolutely shocking. I guess people can be very nice when it's your first gig. I then got smashed on strawberry cider and pushed a police horse because I didn't know how to cope with the adrenaline.
Favourite show, ever?
Probably the most recent gigs at Soho Theatre - I have terrible short-term memory. But they were lovely because I didn't have any friends or family in and the gigs went well and resonated with people.
Or the first time I closed a big weekend, that made me feel like I'm actually funny. Or the time I crowd-surfed out of a gig (and I'm not a light guy), that was cool. Weirdly the best gigs drop out of memory for me. It's weird, but I can't keep the victories. The losses, they're burned into my mind forever.
Worst gig?
Early on, I did a gig for the Norwood Comedy Festival. It's a festival that lasted maybe one full day and will never return (or at least it fucking shouldn't). Me and some acts were tempted into doing a gig in a very rough pub, in the middle of the afternoon, on the pub floor, without anyone knowing about the gig, while Andy Murray was paying in his first Wimbledon Final. Did they turn off the TV? No. Did they put us directly in front of the TV hampering everyone's view of the tennis? Hell yeah they did! Did the gig go well? No? Did some of us have to literally run away from the venue? I will leave that one up to you...
Which one person influenced your comedy life most significantly?
Hate to admit it, but probably my mum. She's the most random, hysterical and irreverent person I've ever known and I think that's definitely had a massive effect on my sense of humour.
More tellingly than anything, she regularly tells me and anyone that listens that I'm not funny and the fact that I get paid to make jokes about stuff is laughable to her since, and I quote "I've never found you funny and I don't think anyone else does, but you have a good smile so it's probably pity".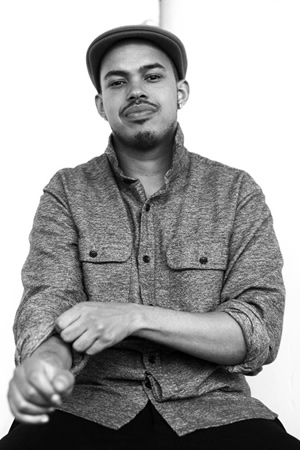 And who's the most disagreeable person you've come across in the business?
An older, battle-hardened rattish act (who you get the sense would touch you when you slept just for a sense of power). We shared a car journey back from some far-flung place for six hours, and for at least four of those hours they told me everything that was wrong with the world, why I should pack it all in, why using my "gimmick of race" was "pathetic" and how women comics should be "just letting their vaginas squelch since that would be funnier". Haven't gigged together since.
Or, alternatively, there was the promoter who threw up on me while out of their mind drunk and then got annoyed that I didn't want to do their non-paying gig again.
Is there one routine/gag you loved, that audiences inexplicably didn't?
So many. I love talking about race and it always gets awkward with middle class audiences, who clearly don't want to go down that route. I had a routine about seeing slavery in Dubai and how quickly I got used to the idea of that which I thought was hilarious - very few agreed. It also featured me doing an impression of a cat shitting in a desert which always went well though...
What's your plan for having a healthy Fringe experience this year?
Gonna go through all of Bojack Horseman again so I have a legit reason for being sad. Then I'll smoke a bunch of stuff and wonder why I'm alive - I think that's a very healthy way to approach Edinburgh.
Is there one review, heckle or post-gig reaction that sticks in your mind?
Heckle - someone threw their prosthetic leg at me once, which was supposed to be a gift. Doesn't get much better than that.
How do you feel about where your career is at, right now?
Pretty happy to be honest - I'm moving forward and always getting better, I'm busier than I have any right to be and have moved into a tax bracket - so yeah, pretty happy. If everything continues on this track, I'll be very happy in a couple of years (although happiness is fleeting so when it comes I'll probably have my eye on the next thing, which will make me unhappy and thus the cycle continues).