Alistair Barrie
Jo Brand and friends, performing for a tremendous cause, in the near vicinity of lots of Christmas panto scenery: is there a better way to spend a Wednesday evening in the home counties?
Alistair Barrie is the local man with the plan: the fine stand-up and writer is based in the autumn-leafy suburbs these days and has rustled up this gig, which features Brand, Paul Sinha, Howard Read, another excellent big-name act (currently staying incognito "because he's trying to sell tour tickets," as the pleasingly droll publicity blurb puts it), plus Barrie himself, MCing. Well, compering. He's not rapping.
"The show is at the lovely Hertford Theatre, in the main auditorium, hopefully around the panto set," he says. That beneficiary is the Hertfordshire Breast Unit Appeal, "a cause close to my family's hearts after my wife underwent treatment for breast cancer three years ago," Barrie continues.
"The money raised will go towards new radiotherapy equipment. Right now the closest unit is in Rickmansworth, and believe me, the last thing my wife wanted to do after chemotherapy and surgery was beetle 45 minutes down the M25 every day to have lasers fired at her (stop me if I'm getting too technical.)"
"One of the charity's patrons is my wife's surgeon, Harleen Deol, so she will be saying a few words at the gig, and in return I'm hoping she'll let me try my hand at a little light surgery."
With an ex-GP (Sinha) and former psychiatric nurse (Brand) on board too, you're in safe hands. Actually tickets were pretty scarce by the time we got this piece up and running, but, hey, if they've all gone you could always go to the panto instead, which starts on the 1st and is no doubt top fun. It's the Astonishing Adventures of Pinocchio. Lots of potential political gags, there, we'd imagine.
Anyway, back to Alistair, and another big Wednesday.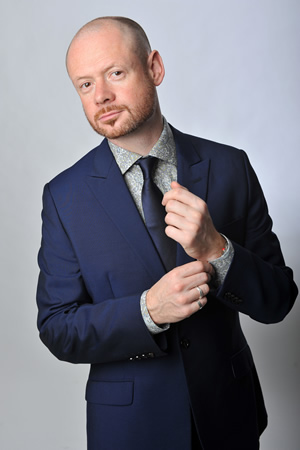 First gig?
It was a five-minute spot at the Comedy Cafe's legendary Wednesday new act competition in 1998 for which I had prepared fifteen minutes of 'jokes'. It went ok, although I think it's safe to say the material had a great deal more volume than quality.
Pretty sure everyone who was there no longer performs comedy. I went back a few months later and I know Michael McIntyre was in the audience, because as he has since told me, he thought 'well, if that's the competition, how hard can it be!' He has not been heard of since.
Favourite show, ever?
I have attempted about fifteen different answers to this and they all sound ridiculously self-aggrandising. So I shall just say true, unequivocal evidence of my utter genius as a performer is yet to come.
Worst gig?
Similarly, true, unequivocal evidence of my complete ineptitude as a performer is yet to come. Although a student ball in Stoke where I replaced the disco, a corporate do for diplomats' wives in Athens and a small riot I spoke in front of in Surrey all have a special place in my heart.
The weirdest live experience?
Doing an hour to international troops from the back of a flatbed truck on a base in Kabul, lit by the headlights from four other trucks, remains both the most surreal, and dammit, downright cool gig of my entire career.
Who's the most disagreeable person you've come across in the business?
I don't really like to dwell on the disagreeable people I've come across. I can probably count the really unpleasant ones on the finger of one hand, but I'd rather not, because I have got better things to be doing. At the risk of sounding like an old hippy, it's far more productive to concentrate on your own behaviour rather than other peoples'. Which is rich coming from someone whose entire career consists of standing in front of large crowds of strangers begging to be liked.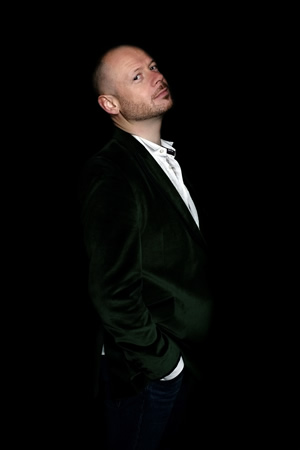 Is there one routine/gag you loved, that audiences inexplicably didn't?
There are often bits you like that don't work as they should, even though you know there's something there. If you truly believe in a bit, I firmly believe you will get it to work eventually. The decade or so spent waiting for that magical moment can be quite frustrating though.
Any good tips, for persuading comics to play a benefit gig?
Always hold on to phone numbers (almost all comics are incredibly generous with their time as they have far too much of it and are fully aware what they do doesn't actually count as a job.)
Then, when you've managed to book someone really excellent, phone every TV/radio station/corporate booker/better-paid gig you can think of and slag them off mercilessly so they don't drop out at the last minute for something better. This is an absolute belter of a way to get on in the industry and win true friends for life.
The most memorable review, heckle or post-gig reaction to your stuff?
My agent has instructed me to put the five-star Scotsman review from this year's Edinburgh Festival that called me 'a no-frills master of his art' but I couldn't possibly comment.
How do you feel about where your career is at, right now?
1. Very happy. I'm writing this in Scotland where I've just made one of my regular appearances on an award-winning panel show and I'm doing a weekend in one of the best comedy clubs in the world. In the last couple of years I've had sold-out shows across the world and am coming off the back of my best ever Edinburgh festival both critically and commercially.
I've just been invited to take a show to the New Zealand Comedy Festival next year, I'm starting a new podcast, working on a number of writing projects, I have a full diary, a beautiful wife and daughter, a lovely house and I get to do the best job in the world with some of the most amazing people you could hope to meet.
OR
2. Livid. Wracked with permanent spasms of bile and jealousy. Where's my bloody TV show, why don't I earn more, who the hell is that on Live At The Apollo, where's MY award, who wrote that, why am I not in that, why them WHY NOT ME, RAGE! RAGE! AGAINST THE DYING OF THE etc.
OR
3. All of the above.