Adam Rowe
If he was born a bit further south, over the border, he'd no doubt be known as Rowe the Joke, especially given recent headline-grabbing events. Yes, Liverpudlian comic Adam Rowe won the much-publicised Dave's Funniest Joke award at this year's Edinburgh Fringe, with his line about job centre job security.
That gag was originally ad-libbed onstage - which we'll get to, below - and is in keeping with the overall theme of that show. Undeniable begins a UK tour later this month, kicking off in his home city.
"My show is about my upbringing being a bit rough, but how I'm glad that it was," he explains. "I think if you have a tough start, it can give you the determination and work ethic that it requires to become successful. It's time for us to stop moaning about our situations and putting that energy into doing whatever we can to get out of them and to where we want to be."
Rowe has certainly made strides since starting out in 2010. He won Liverpool Comedian Of The Year a year later, has been a finalist in English Comedian Of The Year, and after that recent Fringe award his next step would probably be a good showing at the Eurovision Comedy Contest, if there was one. And why isn't there one?
Speaking of Europe, if you follow Rowe on Twitter, you'll know that he spends more time tweeting about Liverpool FC than anything else. So how does he reckon they'll get on this season?
"I think Liverpool will push City very close for The Premier League title, it's hard to call it between us two at the moment. I think we'll probably have another decent run in Europe too, but towards the end of the season I think it'll become difficult to compete for both, so we'll have to focus on one of them competitions and the other will suffer as a result."
None of your we'll-win-everything bluster there, then. He's upfront, is Rowe.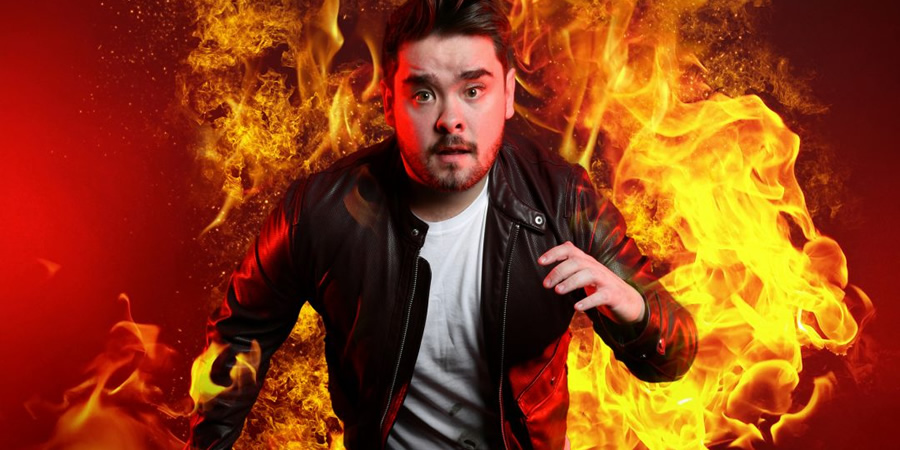 First gig?
I found the video of it last year, and made the horrendous mistake of watching it - JESUS it was bad. It was in a nightclub in Liverpool called Envi, there was 32 people there, 28 of whom had come with me and two of them were Hungarian tourists who didn't have a clue what anyone was saying.
Favourite show, ever?
Probably my tour date in Liverpool last year. The atmosphere was insane, we did two shows in one night and somehow the late show managed to top the early show.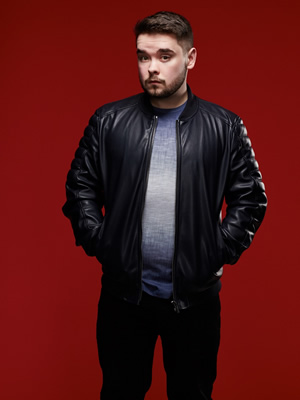 Worst gig?
A Christmas party that was so quiet, I heard an audience member ask his girlfriend "I thought he was meant to be a comedian? He's just talking."
That's the worst type of heckle. Not malicious, not even directed at me, just confusion.
The weirdest live experience?
Last year I was headlining a student gig in Wolverhampton. I got there just in time for my set, so I'd missed the rest of the show.
It turns out the audience was largely international and throughout my set, they kept interrupting to ask what certain words meant. They'd go "sorry, what does 'Chubby' mean?", then I'd explain it, I'd carry on with the joke before someone else stopped me to ask me to define another word.
This went on for about 15 minutes, before my mate who was compering the show, made it clear that he was filming me and had set the whole thing up as a prank before I'd arrived. Every student was in on it. It was hilarious to be fair to him, but one day I will get him back.
Who's the most disagreeable person you've come across in the business?
There's one fella who every time I meet him seems to become more patronising. If I'm ever on a bill with him, I avoid getting to the venue any earlier than I have to. I can't bare another lecture on comedy and all the things I'm doing wrong, from someone who's about as funny as testicular cancer.
Is there one routine/gag you loved, that audiences inexplicably didn't?
Nope, but there's a good few that I've hated but audiences loved so I've had to keep doing them for longer than I'd have liked.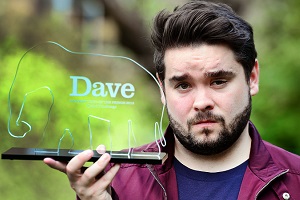 Your award-winning gag came about on stage - does that happen often?
For me, yeah. I'm not someone who can sit at a desk writing, so I often just go on and talk about an idea until it's funny. I tend to come up with the funnier stuff in my shows when I'm under pressure, it also feels more organic that way.
The most memorable review, heckle or post-gig reaction to your stuff?
I had a review call me fat-phobic for self-deprecating jokes about my own weight. So the year after I wrote a ten minute routine about that review - which was actually fat-phobic - just to show this student on a gap-year of ruining dreams exactly what the difference is.
How do you feel about where your career is at, right now?
Happy, but hopefully we're only just getting started.